Isaiah 40.6-8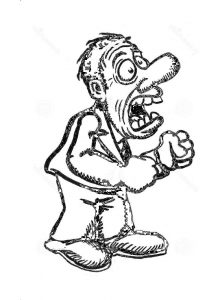 A voice says, "Cry out."
And I said, "What shall I cry?"
"All people are like grass,
and all their faithfulness is like the flowers of the field.
The grass withers and the flowers fall,
because the breath of the Lord blows on them.
Surely the people are grass.
The grass withers and the flowers fall,
but the word of our God endures forever."
What shall we cry out this Christmas? It has been a long time in the UK since we had a year when the truth of, 'people are like grass v6 … The grass withers and the flowers fall,' v7 has seemed more apt. The frailty and mortality of human life has not only dominated much of individuals' thoughts, it has dominated global politics. The preservation of human life has become urgent and broadly society has sought to care for and protect others with a generosity of spirit. We may be able to extend life and improve the quality of our life but eventually the shortness of life, even 'long life', becomes ever more apparent.
The passage however is not only speaking about mortality, it also addresses faithfulness, in particular faithfulness towards God. ' All their faithfulness is like the flowers of the field .. the flowers fall.' vv6,7 What hope is there for us when we cannot control our mortality and find faithfulness towards God, our judge, something that slips between our fingers. Should we cry out a lament? Should we give up hope and wail before God?
No. The chapter is a call by God to comfort his people. Isaiah 40.1 The people of God had moved into a time of peace and been forgiven for their iniquity. Isaiah 40.2 Isaiah at the time was addressing the King and the people, bringing the King solace until the end of his days.Isaiah 39.8 However, the King also knew that the future would bring judgement and exile for the next generation. Isaiah 39.5-7 Now then is the time to prepare for the coming of the Messiah and it is a cry taken up by John the Baptist to prepare the way for Jesus. Isaiah 40.2-5
Surely then this is the cry for all believers at advent as the people of God look forward to the coming of Christ. They are to cry out good news. 'Go on up to a high mountain, O Zion, herald of good news, lift up your voice with strength, O Jerusalem, herald of good news, lift it up, fear not.' Isaiah 40.9 Upon what is this good news based and how certain of it should we be? It is based on the certainty that the word of God, unlike our own mortal lives and faithfulness, will stand forever.' Isaiah 40.8
Are we prepared to join in the cry of comfort to the world when the world is acutely aware of the brevity of life?
Do we place our confidence in the unchanging word of God?
Faithfull One So Unchanging (with lyrics)