Updated Fri 29th May
During these trying times enjoy a thought for the day…
D A I L Y  D E V T I O N A L   S T U D I E S O N-  ' T I T U S  '    :-
Doing Good, what's Christian about that?      Titus 3.1-8, 13-14For I was hungry and you gave me something to eat, I was thirsty and you gave me something to drink, I was a stranger and you invited me in, 36 I needed clothes and you clothed me, I was ill and you looked after me, I was in prison and you came to visit me." Mathew 25.36-36

During the 19th Century many of the great social reformers were inspired by their Christian faith and a clear perception that should Christ return they wanted to be about his work. Such characters as Elizabeth Fry, Lord Shaftesbury, William Wilberforce and Thomas Barnardo. Modern Society has significantly changed, we have the welfare state, the NHS, a minimum wage and legislation to protect children and vulnerable adults. Is there then a place for distinctively Christian good works?

The Trussell Trust is an example of a contemporary Christian charity rooted in the person of Jesus and his teachings. They provide an example of what contemporary Christian good works can look like. Their passion comes from God's passion for opposing injustice. They stand in solidarity with their clients placing their wellbeing as their highest priority. Their work is not only face to face service but it is also advocating for the poor and needy as well as holding to account those who are in power. They are creative and innovative in their approaches. Through carefully listening to their clients they seek to empower the powerless.

But if we grasp that our personal salvation does not come from good works we do, why should we be so devoted to good works? Paul explains that it's source is the understanding of what Jesus has done for us. He reminds us of the transforming work God had done in the lives of believers. 'For we ourselves were once foolish, disobedient, led astray, slave to various passions and pleasures, passing our days in malice and envy, hated by others and hating one another.' Titus 3.3 From this state Jesus took compassion on us, 'But when the goodness and loving kindness of God our Saviour appeared, he saved us, not because of works done by us in righteousness, but according to his great mercy, by the washing and regeneration and renewal of the Holy Spirit.' Titus 3.4-5 It is the regeneration and renewal of the Holy Spirit that is the motivator and empowerer of good works. As heirs of Jesus Christ we fix our hope on eternal life through the grace of God. Titus 3.7 It was this motivation that drove on the 19th Century reformers and it is the same motivation for the Christian church today. As Paul puts it, 'So those who have believed in God may be careful to devote themselves to good works.' Titus 3.8

Good works are not limited to organisational activities, they are to permeate our personal lives and the needs of the fellowship. Paul urges Titus and the church in Crete to care for the Christian workers Zenas and Apollos, seeing they lack nothing. Titus 3.13 Good works are clearly the calling for all believers. Paul adds, 'Let our people learn to devote themselves to good works, so as to help cases of urgent need, and not be unfruitful.' Titus 3.14

Have we asked the Holy Spirit to continue his regenerative work in our lives?
How do we stand alongside those in urgent need?
Can we be an advocate for justice?
Lord we long for you – (heal our nation)
https://www.youtube.com/watch?v=01e74FR8yn8
———————-
No legitimate separation between belief and behaviour     Titus 1.1; 2.1, 11-14; 3.4-7
 During these reflections on Paul's letter to Titus we have picked out key themes as they are developed through the text. Arguably, that the gospel produces godliness in the lives of believers, is the dominant concept. In the middle of a pandemic we see the impact on credibility where what is said conflicts with the behaviour of the speaker.  It destroys confidence, creates division and promotes harmful behaviour.  These things equally apply to the teaching of the gospel and Christian leadership.
Paul opens his letter with the statement that it is, 'the knowledge of the truth that leads to godliness'. Titus 1.1 He is making the teaching of this knowledge central to his calling as an apostle and also the work of Titus and other church leaders.  The importance of teaching the gospel is repeated throughout the letter. Elders of churches, 'must hold firm to the trustworthy word as taught,' and 'be able to give instruction in sound doctrine'. V1.9
Titus is instructed to teach older men, v2.2 older women, v2.3 who then should teach younger women. v2.4 He is to urge (ESV) or encourage (NIV) younger men to be self-controlled v2.6 and teach slaves.  All of this teaching, in the context of the letter, relates to personal conduct.  Titus' own conduct is to be a model for his teaching. v 2.8 In contrast teaching that does not accord to the gospel is associated with behaviour Paul defines as detestable, disobedient and unfit for any good work. v1.16 Paul gives some indications about how to discern such teachers, he describes their motivation as being for shameful gain, v1.11 although he doesn't say whether that is personal esteem or monetary advantage. Their teachings are ones that stir up division v3.10 and so their focus will be on controversies, genealogies, dissentions, and quarrels about the law. v3.9 In context this seems to connect with the circumcision party but similar warnings could be taken about contemporary teaching that is designed to divide a fellowship.
Gospel teaching is only effective if it is partnered with the Holy Spirit. Jesus told his disciples, 'But the Helper, the Holy Spirit, whom the Father will send in My name, He will teach you all things, and bring to your remembrance all that I said to you.' John 14.26 The gospel is applied to our lives through the grace of God, 'training us to renounce ungodliness and worldly passion, and to live self-controlled, upright, and godly lives in the present age'. v2,12 The sanctification process is by the Holy Spirit.  Paul terms it, 'the washing of regeneration and renewal of the Holy Spirit, whom he poured out on us richly through Jesus Christ our Saviour'. v 3.6 The Holy Spirit first teaches and then applies that teaching to our lives training us in godliness.
How then could we pray?
We could pray that the Holy Spirit will make us aware of those things in our lives that diverge from gospel living.
We could pray that the Holy Spirit would train us in godly living.
We could pray for our teachers that their teaching and lives will continue to accord with the gospel.
Lord I need you – Chris Tomlin
https://www.youtube.com/watch?v=_rR_Rdb1CTE
———————–
An attractive life                      Titus 2.5, 8, 10
Philip said, 'Lord, show us the Father and that will be enough for us.' Jesus answered: 'Don't you know me, Philip, even after I have been among you such a long time? Anyone who has seen me has seen the Father. How can you say, "Show us the Father"?  Don't you believe that I am in the Father, and that the Father is in me? The words I say to you I do not speak on my own authority. Rather, it is the Father, living in me, who is doing his work. John 14.8-10
The reason Jesus was such an attractive person to so many was that he revealed God the Father through his character.  It was also the reason people were hostile towards him because their hearts were hostile to God and godliness. Similarly, the transforming work of the grace of God in Christians lives is intended to be a means by which Jesus is revealed to those who do not yet have faith. Titus 2.10 There are many scriptures that capture how as children of God we are to grow into Christ likeness.  An outcome of this process is to draw others into relationship with God that they also might be recipients of salvation. Jesus said, 'Let your light shine before others, so that they may see your good works and give glory to your Father who is in heaven'. Matthew 5.16
In Crete the Christian life was in stark contrast to the surrounding culture where over indulgence and idolatry were the norm. Paul was insistent that the conduct of Christians' private lives should not detract from the gospel.  His advice reflected life in Crete but it is not restricted to that time and place. He wanted older women to be reverent in their behaviour, careful in the way they speak and not addicted to alcohol. v2.3 The impact of excessive alcohol is to reduce self-control and therefore lead on to behaviour that is offensive to God.  The same advice is equally appropriate to all including older men who were taught to be dignified, sober-minded, self-controlled, sound in faith and in love. v2.2 The repeated message for all groups within the church whether they were older or younger, free or bondservants, was to be self-controlled, trustworthy, careful in their speech, loving in their relationships, full of good works.  All of this for the sake of the gospel. For young women it was, 'that the word of God may not be reviled'. v2.5 In the case of young men it was, 'So that an opponent may be put to shame, having nothing evil to say about us'. v2.8 In regarding the relationship with bondservants and their masters it was, 'so that in everything they may adorn the doctrine of God our Saviour'. v2.10
It is a false reading of chapter 2 if it is taken to advocate either the oppression of women in marriage or the endorsement of any form of slavery. Here the emphasis is on the ongoing saving work of the grace of God in believers' lives and how that in itself is a witness to Jesus as the gospel.
What is it that you find attracts you to Jesus in other believers'  lives?
Is the Lord prompting you through the gospel to become more Christ like?
Are you in a relationship (e.g. sister, husband, friend) with an as yet non-believer and how can your life make Jesus more attractive to them?
How deep the Father's love – Fernando Ortega
https://www.youtube.com/watch?v=dLDGVl8D5UU
———————
The silver thread in the warp and weft of discipleship    Titus 1.4, 2.3-4, 2.11-15
Warp and weft are the two basic components used in weaving to turn thread or yarn into fabric. The lengthwise or longitudinal warp yarns are held stationary in tension on a frame or loom while the transverse weft (sometimes woof) is drawn through and inserted over-and-under the warp. (Wikipedia)
One single thread cannot be separated from the whole material.  It adds to the whole and finds its place within it, enhancing its strength and beauty.
A silver thread running through Paul's letter to Titus is the place of mentors in discipleship and growth in godliness.  Paul was himself a mentor to Titus.  Titus, a gentile, became a Christian through Paul's ministry hence he terms him his true son. 'To Titus, my true son in our common faith.' Titus 1.4 The term, true son, indicates that the relationship was more than simply one of preacher and convert.  Titus had grown up in the faith as a child grows up, under Paul's guidance and in close relationship as a child does with a loving father.  For such a relationship to exist it had to be long standing, intimate and trusting. For such confidence to exist that Paul would leave the ordering of the churches in Crete and the appointment of elders v 1.5 to Titus, he would have needed evidence of his reliability, which indeed he had.  Not only had Titus been Paul's companion on missionary journeys he had shown independent reliability in taking Paul's letter, known as 2 Corinthians, to Corinth and supervising the restoration of relationships and growth of the church in Corinth.  He then went on to raise a collection in Corinth, where they had previously been reluctant, for the Christians in Jerusalem that Paul personally delivered.
Paul was an older man to Titus' young man and thus a model of the types of mentoring relationships he advocates to the church in Crete.  A key principle in Titus is that healthy doctrine should produce holiness and good works.  Titus was to teach what accords to sound doctrine, v 2.1 but then what we discover as we read on is that what accords to sound doctrine is not a theological statement but a description of conduct and character. Mentoring is meant to impact the whole life of the Christian including family life, work life, our friendships and our conduct within the church.
It is clear that there is particular place for the mentor and mentee relationship to be between two people of the same gender.  'Older women like-wise are to be reverent in bahaviour, not slanderers or slaves to much wine.  They are to teach what is good, and so train the young women to love their husbands and children …' Titus 2.3,4 Mentoring is not only to be done by what is said it is to be by example.
A mentor's credibility is established by the consistency of the example they set.  Thus, Paul urges Titus to, 'urge the younger men to be self-controlled.  Show yourself in all respects to be a model of good works, and in your teaching show integrity, dignity, and sound speech that cannot be condemned, so that an opponent may be put to shame, having nothing evil to say about us.
 All of this is to be achieved through the grace of God.  It is an ongoing process and it has an eventual goal.  That goal is, 'the appearing of the glory of our great God and Saviour Jesus Christ.' Titus 2.13 Being both a mentor and a mentee is part of our training in godliness. Titus 2.12
 Who has been a mentor to you and who have your mentored?
Do you actively seek to be in a mentoring relationship?
How can you encourage mentoring relationships in your church?
A valuable book if you are interested in the theme is –
Organic Discipleship: Mentoring Others Into Spiritual Maturity and Leadership (Revised Edition) by Dennis McCallum, Jessica Lowery
Oceans (Acoustic) – Hillsong United
https://www.youtube.com/watch?v=DGRz2BJQRXU
———-
The vain pursuit of mammoth clubbing.      Titus 1.10-16
George turned up to the house of his friend, Henry, to find him going through a clubbing routine on his back lawn.  'Henry,' he said. 'What are you doing?'  Henry was holding a magnificent two-handed whale bone club, beautifully weighted, intricately engraved, dressed in a bear skin.  Henry and the club seemed at one as he swung it in wide majestic moves.  'I am practising my mammoth hunting techniques,' replied Henry.  'Why?'  George asked incredulously.  'When Marian and I were married, I promised I would defend and provide for her for the rest of my life.'  'But' George said, 'There are no mammoths left.'  'You don't understand,' Henry answered, 'These skills have been passed down by my ancestors, they perfect balance, timing and centre the mind.  If I didn't do them every day my marriage might collapse.'  Marian was looking out of the living room window gently shaking her head with despair in her eyes.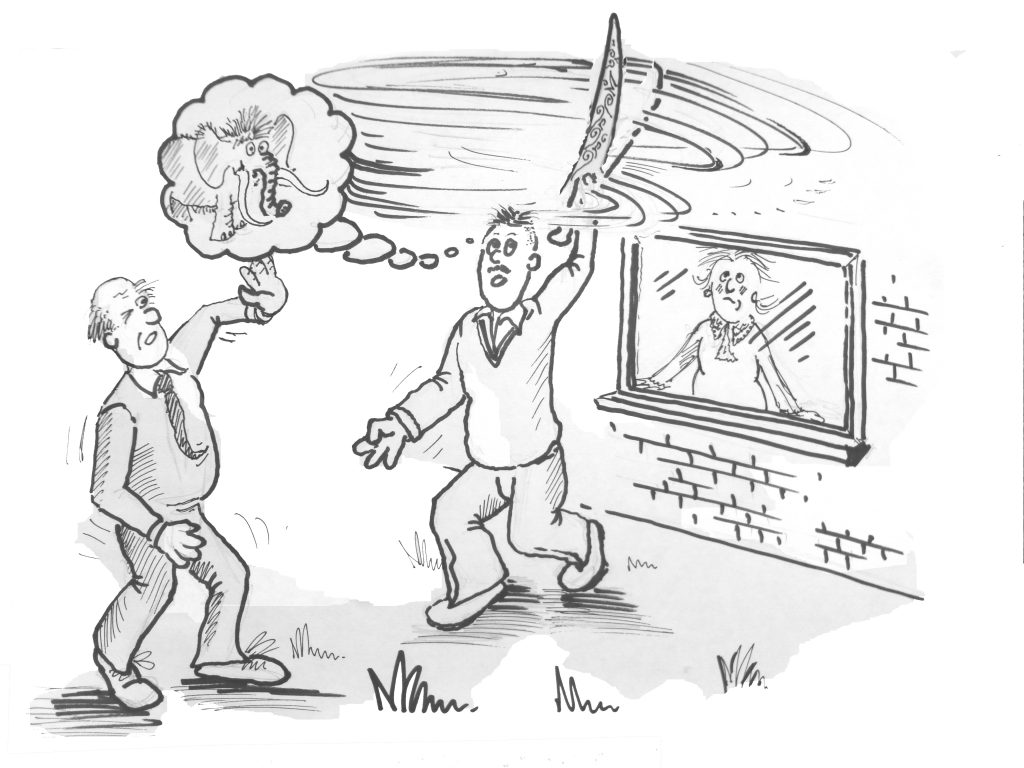 Comic as this image is it illustrates how one can be deceived into becoming trapped by ritual and tradition when they have ceased to have purpose.  Henry's desire was to fulfil his marriage vows but the way he set about it was deeply misguided and was actually driving a wedge into the marriage.  In a modern phrase the ritual was no longer fit for purpose.
Paul was deeply disturbed that the young church in Cyprus had been infiltrated by people who taught practices that were worse than not fit for purpose, they lead people away from the truth and on into sin.  He termed them, 'empty talkers and deceivers, especially those from the circumcision party.' Titus 1.10 For the disciple of Christ physical circumcision was neither right or wrong but reliance on it for salvation was a deception.  Paul addressed this directly in Galatians, 'For in Christ Jesus neither circumcision nor uncircumcision has any value.' Gal 5.6 Circumcision was a sign of God's covenant with Abraham and his descendants Genesis 17.10-13 and later enshrined in law. Leviticus 12.3 It was an outward sign of what should have been an inward spiritual reality. 'And the Lord your God will circumcise your heart and the heart of your offspring, so that you will love the Lord your God with all your heart and with all your soul, that you may live.' Deuteronomy 30.6
If circumcision was part of God's law, why then was Paul so condemning of those continuing to teach it?  It was because if one is relying on obedience to the law for salvation one has to perfectly obey the whole law, in spirit as well as in rituals, and that is not possible for sinful people. 'I declare to every man who lets himself be circumcised that he is obligated to obey the whole law.' Galatians 5.3 At that point one is rejecting who Jesus is and what he did through his sacrifice on the cross.  It is a rejection of the grace of God, Paul terms it a, 'falling away from the grace of God.' Gal 5.6 He describes the teaching of the circumcision party as, removing the offence of the cross. Gal 5.11
Paul wants to be clear, 'By grace you have been saved through faith. And this is not your own doing; it is the gift of God, not a result of your own works, so that no one may boast.' Ephesians 2.8-9 It is only through reliance on Jesus through faith that we receive the gift of salvation, Colossians 2.11-14 any other teaching will lead us away from the freedom of the Spirit.
This provokes the question, what constructs in our life do we rely on that prevents us from trusting solely in the sacrificial death and resurrection of Jesus?
The heart of worship – Matt Redman
https://www.youtube.com/watch?v=P-Zp586pvZg
———————–
Choosing and being a leader            Titus 1.5-9
Angela opens the expected e mail and groans at the number of attachments.  She really wants this job but process and stress to get it seems almost too much. The first document is the glossy brochure telling the world how wonderful the company is, then there is the formidable application form, an interview schedule, a job description, a person specification and an online task all to be returned in the next three days.  How is she to convince the appointing committee that she is the ideal person?  If only they just truly knew her and her heart for an opportunity like this.
Paul's preaching and teaching tour of Crete has left small scattered house churches across the island but now to continue to grow in their faith and mission they need some more formally established leadership.  Paul has given Titus the job of appointing these elders. Titus 1.5 They are not jobs for the faint hearted, Cyprus is famous for its lax morals and prevalent dishonesty, v12 a place where the culture lays traps for the newly converted disciples of Jesus. The church has also come under the influence of Jewish groups that are adding to and distorting the apostolic gospel. v14 Surely then Titus must pay special attention to skills, organizational structures, eloquence of speech and commanding presence.  It appears these are not considered essential in the person specification although they may have been desirable.  Paul has one overriding priority and that is the character of the person.  He then subdivides it into three areas.
The fact that Paul did not appoint elders at the foundation of the churches is relevant.  It takes time to grow and assess Christian character.  In 1 Timothy, Paul counsels, 'Do not be hasty in the laying on of hands.' v5.22 He adds, 'The sins of some are obvious … the sins of others trail behind them. In the same way, good deeds are obvious, and even those that are not obvious cannot remain hidden forever.' vv5.24,25 The appointment of leaders is not to be rushed.
Public reputation is vital firstly expressed in their family life. What the neighbours see reflects on the standing of Christ in the community.  Twice Paul asserts an elder must be, 'above reproach.' vv6,7 The conduct of the family and the faithfulness of any marriage should give a positive testimony to the elder.
The individual conduct is also crucial, under the phrase self-controlled comes an absence of drunkenness, quick temper and violence. v7 Motivations are equally important, an elder should not be arrogant, a lover of good, holy in their inclinations and disciplined in their approach.  These things all bear strongly on how they will relate to the church and to the community as they reach out in mission.  They could well find their perfect expression through hospitality, v8 taking a lead from Jesus' lifestyle where he delighted to spend time with 'sinners,' not to join in their activity but to lovingly share the gospel.  What will differentiate the sacrificial leader is the time they give to people beyond their own inner circle.
The final characteristic Paul emphasizes is the person's understanding and sharing of the gospel.  This being the basis on which they relate to church members, 'holding firm to the trustworthy word as taught, so that he may be able to give instruction in sound doctrine and also to rebuke those who contradict it.' v9 This implies the capacity to go beyond simply quoting scripture and includes wise and loving interpretation and application.
Word of God Speak
https://www.youtube.com/watch?v=W8cJQMU9Q-U
—————————————————————————–
Chosen ones                                  Titus 1.1-4
Each year I grow courgettes from seed.  Most people think courgettes are about 10 or 15cm in length, mine usually go wild and end up 30cm monster marrows.  This year during lock down with garden centres closed, new packets of seed were not available.  I searched the cupboards and found a packet of opened, old, out of date seeds.  I only wanted two or three plants so I chose the six fattest seeds to plant in pots thinking with luck two or three would germinate.  A week or so later five small plants popped their heads out.  As every (well almost every) school child knows, for a seed to grow into a plant you have to do more than choose it.  You have to provide water, warmth, food and light in a host environment.
Paul was God's gardener.  Paul opens his letter as a servant or slave of God.  It is the only time he uses that term, usually preferring to be known as a servant of Jesus.  By identifying himself as a servant of God he was also directly connecting himself to Old Testament greats also known as servants of God, Moses, David and the prophets.  Why was this?  Perhaps because the root of much of the false teaching in the church of Cyprus was coming from Jewish breakaway groups such as the circumcision party.  He also calls himself an apostle of Jesus. An apostle is one who is sent, however in the New Testament it also referred to eye witnesses of Jesus' ministry who were given authority by Jesus himself.  Paul did not fit that description but he had met Jesus personally on the Damascus Road and in subsequent visions, Jesus had chosen and sent him to be an apostle to Gentiles.  Paul then uses a term that has divided the Christian church over generations, he was an apostle, 'for the sake of the elect.' v1 Elsewhere the New Testament uses the term chosen.
Many have taken a strict interpretation of the term and pushed the meaning to the extent that the elect will come to faith regardless of their own will or the actions of others.  God will enforce his will.  It then becomes a recipe for complacency and inaction both on the part of the believer and the church.  However later in Titus, Paul writes, 'the grace of God has appeared, bringing salvation for all people,' v2.11 and in 1 Timothy 2.3-4 'It is pleasing in the sight of God our Saviour, who desires all people to be saved and to come to the knowledge of the truth.'
The notion of being chosen in the New Testament is much more nuanced than a coach picking a team and simply leaving everyone else out.  Jesus spoke to his disciples and said, 'You did not choose me, but I chose you and appointed you so that you might go and bear fruit – fruit that will last (converts) and so whatever you ask in my name the Father will give you.' John 15.16 Paul knew he was chosen to go to all with the gospel and nurture faith until it produced righteous lives that then went on to repeat the process with others.  We are part of that apostolic tradition.
May the Peoples Praise you – Keith and Kristyn Getty
https://www.youtube.com/watch?v=7BrfkjHdKVI&list=PLD290kv35qLeL6IOWRRLO_M540nRCDtFl
————————————————————————————————
Mercy and God's word
Psalm 41.1-3 Poverty just loves to destroy lives. It breaks families apart, isolates people from friends and family, shatters confidence and drives many to think that suicide is the only way out.
UK poverty is real, with millions locked in its miserable grip. We're not prepared to sit back and let it wreak havoc across our nation. In a just and compassionate society, no one should be trapped in their home, afraid to open the door or answer the phone. No one should wake up wondering where they'll find the money to feed their children or heat their home. No one should have to be alone, especially when times are tough. (Christians Against Poverty website)
BMS works among some of the most marginalised and least evangelised people, in some of the most fragile places on earth. We aim to bring life in all its fullness through seven key ministries: church, development, education, health, justice, leadership and relief. (BMS website)Locally or world-wide poverty is an ever present reality. We are now living in the largest collapse of the global economy since the second world war. Those who suffer the most are the ones who are already the poorest. The BMS mission statement gives a clear modern understanding of poverty that it is far more multifaceted than simply lack of money.Poverty is a major issue wherever we live but is it the churches' issue? How much prayer, time, energy, money, effort and sacrifice of the church should it consume? How big a priority should it be for the church? How reasonable are the arguments that reflect these types of thoughts?
Preaching the word of God has to be our main focus, we cannot afford to do both.
We are struggling ourselves to meet our costs and cannot afford to do things.
We are only a few, we have to be careful about what we do.
There is a welfare state now it is no longer as important as it used to be.
Mostly it is the fault of the poor that they are in the situation that they are.
In some way their presence corrupts the house of God.How can these apparent conflicts be resolved? A disciple of Jesus would answer, by obedience to the bible, Jesus' example and his teaching. We then find there is no conflict, the gospel is communicated through care for the poor, even becoming poor oneself as Jesus has already laid down his life for us. Biblical evidence is overwhelming and coherent. The gospel is not simply the message, it is a gospel life. As David says, 'Blessed is the one who considers the poor.' v1 The promise of God is that consideration or care for the poor, (ESV) or alternatively as the NIV translates it, the weak, is followed by blessing to the carer. He promises protection and sustenance. vv2,3 As an alternative to a song I would ask you to listen to what the bible says about poverty through children's voices on the 'Compassion International' website.
https://www.compassion.com/poverty/what-the-bible-says-about-poverty.htm
You may not wish to respond to Compassion specifically, but it is worth asking what should I and my church do?
---
———————————————————————————————–
Number 40
A new song: a fresh start                            Psalm 40.1-10
It is our first day of a new job.  We spent the last week or so worrying about what the dress code is, who we will meet, are we really up to this new challenge, will we make friends, what time do I have to leave home to get there on time and how fulfilled will we be?  At the same time, we were probably worrying about the impact the job will have on family and other aspects of our life.
Fresh starts bring a surge of emotions.  Some of us grasp them with both hands and go forward boldly while others are more cautious and focus more on the uncertainties.  Probably most people experience a mixture of emotions.  We may also look back at what we have left behind, possibly with relief and perhaps with regret. New jobs are of course just one example of new beginnings. Spiritually committing our life to following Christ is the biggest step and it is so dramatic that Jesus terms it being born again.
David, in Psalm 40, has just reached the point of a new beginning.  He has kept his earlier advice and waited on the Lord. Ps37.7 38.15 The waiting period can be a time of great uncertainty and stress, I think of refugees who are granted the right to stay in the country but then have to begin the process of building an entirely new life, but there are many other examples. David's first emotion is one of relief and thanksgiving for the new opportunity. 'I waited patiently for the Lord; he turned to me and heard my cry.  He lifted me out of the slimy pit, out of the mud and mire; he set my feet on a rock and gave me a firm place to stand.' vv1,2 David may have been recalling Joseph's experience of being placed by his brothers in a pit as they initially plotted to kill him.  Later in Judah's history Jeremiah was literally condemned to a slimy pit.  As we progress through our Christian life we can look back and identify our own 'slimy pits,' and understand God's grace even though it was difficult to do so at the time.
Now with his feet set firmly on rock David pauses to praise God.  This is such a necessary step it builds the relationship with God.  It puts one's experience in context and refocuses our eyes and direction.  The most natural thing for the saved is to celebrate with song. v3 Part of our witness to the community in which we live is to praise God for his work in our lives and there will be those who see and understand that we have trusted in the Lord. 'Many will see and fear the Lord and put their trust in him.' v3
David goes on to make clear how to continue life in new circumstances.  In verse 4 he sets out what to root our life in and that is trust in the Lord.  He recognizes that the surrounding world tempts us to trust in many other people and things but he urges us to not turn aside to false gods.  To pray for clarity in our lives as to what false gods might grow in our hearts is part of the discipleship path.  David also returns to a frequent theme of psalms, to remember all that God has already done as evidence of God's purposes for us in the future.  It leads him to declare, 'None can compare with you; were I to speak and tell of your deeds, they would be too many to declare.' v5
David then addresses the issue of the heart.  The sacrifice that God requires of us is primarily willing obedience.  'I desire to do thy will, my God; your law is within my heart.' v8 Paul described this process as being, 'transformed by the renewal of your mind, that by testing you may discern what is the will of God, what is good and acceptable and perfect.' Romans12.2
To continue with the fresh start and new song David declares it is a public thing.  He needs to spend time in the company of the Lord's people where God's righteousness, faithfulness, love and saving activity is jointly celebrated. Vv9,10 It is not God's plan that his people should be lone disciples.  We are part of one body and need each other.  This is not weakness but strength.
When I was lost – Geraldine Latty
https://www.youtube.com/watch?v=pJ9uDMccxYI
—————————————————————————————
Number 39
Struggling for perspective        Psalm 39
In the rhythm of life there can be times of calm and times of turmoil.  Turmoil often raises questions and doubts about how one should tackle those problems including what to say or not say.  In the middle of one specific issue it is easy to lose the perspective of the big picture and what remain the important issues.  In the short series of psalms 37,38 and 39 David has echoed wisdom books in the bible.  In Psalm 37 passages were similar to proverbs, in Psalm 38 it was more like Job and here in Psalm 39 much of it accords with Ecclesiastes.
David is not specific about what his problems are but he does attribute some of it to his own sin v8 and God's discipline. vv9-11 His troubles are compounded by his feelings of alienation with those around him.  David's initial response is to keep quiet, 'I will watch my ways and keep my tongue from sin; I will put a muzzle on my mouth while in the presence of the wicked.' vv1,2  Why is David not wanting to talk about things?  There could be a number of reasons, he perhaps doesn't want to appear a fool or disgrace himself.  He maybe does not want to bring disgrace to God in front of nonbelievers.  He might simply be unsure of the best thing to do.  Whatever the reason his anxiety increased, 'But my anguish increased; my heart grew hot within me.  While I meditated, the fire burned.' vv2,3  In the end he had to speak but not to those around who he did not trust but to the Lord.
David asked God to give him a perspective on his life compared with the eternal nature of the Lord.  He asks God to show him how fleeting life is and concludes, 'You have made my days a few hand-breadths; and my lifetime is as nothing before you.' v5 This he realizes is true of everybody not just him however secure people might feel.  It is almost as if a penny has dropped, however desperate I might be feeling right now, in truth my objective situation is not fundamentally different to everybody else whatever they might think. This leads him on to grasping that the rush for wealth and by implication other things the surrounding world might bestow on him is simply vanity and worthless.  Jesus repeats this teaching in the parable of the rich fool, Luke 12.16-21.
David turns again to the Lord, realizing that his purpose and life is to be found in him. 'But now Lord, what do I look for? My hope is in you.' v7 It is a simple statement but profound.  He realizes that he is naturally a sinner and constantly needs the Lord's help to overcome sin and be forgiven. v12 The sense of being a stranger in the world will not go away but he has the presence of the Lord with him as his inheritance, 'I will dwell with you as a foreigner, a stranger, as all my ancestors were.' v12 At the same time he finds it difficult to be constantly in the presence of God, as did Job. Job 7.17-21.
My hope is built on nothing less
https://www.youtube.com/watch?v=rkMapZB8qMk
————————————————————————————
Number 38-
The unbearable weight of sin                          Psalm 38
 There is a difference between self-loathing arising from a distorted self-image and carrying the burden of knowing the unresolved harm one has done.  It is possible to feel deep guilt when there is no guilt.  There are however times when one can have done things that we have refused or failed to address.  This can then build up In our mind and become, 'a burden too heavy to bear.' v4  It can feel that the more we suppress it the more it affects us, impacting our mood and personality, relationships and functioning, in everyday life.
We see in Psalm 38 that for David consciousness of his sin has not just impacted his relationships with people around him but with the Lord as well.  David is a man who essentially both fears and worships God but he has here committed sin that deeply grieves God and himself.  We can helpfully read this psalm as if it is the experience of someone who has previously not trusted in God but is now burdened down by the weight of his own sense of guilt, convinced by God of his guilt, he is now seeking forgiveness and a relationship with God.  We can do this because much of the language fits that situation but it was not David's true position.
David experiences God piercing his conscience v2 and this has translated itself into physical and mental symptoms. vv3,8 He concludes this section with, 'I am feeble and utterly crushed; I groan in anguish of heart.' v8 At this point he has stopped fighting and admits his situation before the Lord. 'All my longings lie open before you, Lord; my sighing is not hidden from you.' v9 There are those who treat the confession of sin as a superficial thing, a quick fix and move on.  David here shows that it can take time for a truly repentant spirit to work through their situation.  His sin has caused a rift between him and his neighbours and friends. v11 He has created opportunities for his enemies to gain advantage. v12 In his prayer life he has found he cannot find words and simply has to be in the presence of God. 'I have become like one who does not hear, whose mouth can offer no reply.  Lord, I wait for you; you will answer, Lord my God.' vv14,15
 David remains worried that he has enemies that he does not deserve and he reverts to previous complaints to God that people who he has been good to are now falsely blaming him. vv19,20 This reminds us that simply confessing sin and being forgiven by God does not remove all troubles from life.  David is aware of his continuing need to be close to God in his prayer, 'Lord, do not forsake me; do not be far from me, my God.  Come quickly to help me, my Lord and my Saviour.' vv21,22
 Let us learn to rest in the grace of Christ.  To quote Philip Yancey, 'Grace means there is nothing we can do to make God love us more . . . and there is nothing we can do to make God love us less.' (What's so amazing about grace.)
Broken vessels – Hillsong W-orship
https://www.youtube.com/watch?v=fiyYoe678yI
———————————————————————————————–
Number 37-
Living in a world where the wicked prosper.    Psalm 37
It is a great challenge for the Christian to know how to respond when wickedness succeeds bringing prosperity, power and happiness to its practitioners, especially when it is at the expense of 'the righteous'.  This situation does seem to be an ever present reality.  In the workplace it is often bullying leaders and managers who succeed at the expense of employees and this is not limited to private enterprise.  Consider the cost whistle blowers in public services have paid.  At governmental level the power and wealth accumulated by oppressive governmental leaders is a permanent feature of history and no less evident today.  A global perspective brings into focus that a broadly just and compassionate government that prioritizes the weakest in society is a minority position.  In the home the figures for domestic abuse are frightening.  Last year the Office for National Statistics estimated that 2.4 million people were domestically abused in England and Wales.  The church is not immune to the corruption of power as has been highlighted in recent public exposures.
How then should the Christian live?  Should we change sides and say that clearly righteousness is a waste of time and we would be much better off conforming to the norm where evil doers prosper?  David's response in Psalm 37 is reinforced through the bible and it is striking how much it accords with Jesus' teaching 1500 years later.  He is adamant that we should, 'turn from evil and do good; then you will dwell in the land forever.  For the Lord loves the just and will not forsake his faithful ones.' vv 27,28
David characterizes the wicked as enemies of the righteous v12 and the poor and needy. v14 This is a warning as to reality, 'The wicked plots against the righteous and gnashes his teeth at him. V12 and 'The wicked watches for the righteous and seeks to put him to death.' V32 It was the same experience for Jesus and the church of the New Testament.
David takes a long view or eternal perspective. Some might say even a naïve view when he says, 'I have never seen the righteous forsaken or their children begging for bread.' v25 when that clearly is not universally true.  He is however clear that the prosperity of the wicked is a temporary thing and often they become the victim of their own wickedness, 'But their swords will pierce their own hearts.' v15 He compares the wicked to the grass in the Middle East, green in spring but withered and dry by the autumn. v2  Ultimately under God's judgement the wicked will be destroyed, 'there will be no future for the wicked.' v38
In the face of wickedness he calls people into relationship with the Lord.  He urges us to, trust in the Lord, v3 take delight in the Lord, v4 commit to the Lord, v5 be still before the Lord, v7 wait for the Lord, v7 and hope in the Lord. v34  Arising from time spent with the Lord and our relationship with him he then appeals to us to not be angry or worry v8 and to hope in the Lord and keep his way. v34
This is not an easy thing when one has experienced great suffering from the hands of evil doers but this is the over-arching promise of God that was pioneered by Jesus.
'The salvation of the righteous come from the Lord; he is their stronghold in time of trouble.  The Lord helps them and delivers them; he delivers them from the wicked and saves them, because they take refuge in him.' vv39,40
Trust his heart – Babbie Mason
https://www.youtube.com/watch?v=XWk8DRwDYDc
New wine – Hillsong
https://www.youtube.com/watch?v=Y9apaWW52aw
—————————————————————————————
Number 36
The battle for the heart and soul                                  Psalm 36
 Over several months I had conversations with a man I will call Tim.  He was trying to leave behind a life that had led him to prison and a reliance on drink and drugs because he now had a child that he was not allowed to see because of his life style.  It was an internal struggle but it was also a battle against the deliberate temptations placed in his way by those who encouraged him to continue with his previous life.  There were texts from drug dealers extoling the virtues of their new batch from county lines, people knocking on his door and the offers of superficial friendship in the midst of loneliness and depression.
David, in Psalm 36, recognizes this battle for the soul and he concludes the psalm with a prayer that he is not drawn into the ways of the wicked.  'Let not the foot of arrogance come upon me, nor the hand of the wicked drive me away.' v11 Translators place different interpretations on the opening verse as to whether it is a message from God or wickedness in his heart, but whatever the source, sinfulness personified is calling to him.  The overriding attitude of sin is arrogance.  Arrogance expressed as no fear or respect for God and a conceited belief that that sin will not be exposed. 'There is no fear of God before his eyes. For he flatters himself in his own eyes that his iniquity cannot be found out and hated.' vv1,2  It was Tim's experience that even as he was trying to leave a corrupt life behind so others were thinking of ways to tempt him back.  We should not underestimate the deliberateness of criminals or even our peer group to encourage us in living a godless life.  Once those decisions have been made it becomes increasingly hard to change direction.  David expresses the personification of sin as, 'The words of his mouth are trouble and deceit; he has ceased to act wisely and do good.  He plots trouble while on his bed; he sets himself in a way that is not good; he does not reject evil.' vv2,3 David makes clear that simply not rejecting evil amounts to complying with evil.
In contrast choosing good over evil is not so much choosing good as the source of goodness in the person of God.  He is love and righteousness, vv5,6 as well as where we find refuge from sin and temptation. v7 At that point we find a truly satisfying life.  'They feast on the abundance of your house and you give them drink from the river of your delights.' v8  David then prays that he will continue to choose God's life over death.  vv10-12
The battle for the soul is a battle that can be won but only by Christ within us. Paul summed that up, 'If anyone is in Christ, he is a new creation.  The old has passed away; behold, the new has come.' 2Corinthians 5.17
He's a chain breaker – Zach Williams
https://www.youtube.com/watch?v=JGYjKR69M6U
————————————————————————————-
Number 35
Is it ever OK to pray for your enemy's downfall?                  Psalm 35
For many there is a genuine conflict between what is seen as 'Old Testament' values of appealing to God for victory in war and Jesus' 'New Testament' statement to love your enemies. Mathew 5.44 The appeals to God for the destruction of one's enemies, 'Contend, Lord, with those who contend with me; fight against those who fight against me.' v1are know as curses.  Curses are not limited to the Old Testament.  They are rephrased as 'woes' when Jesus criticizes scribes and Pharisees. Matt 23 Passages such as Psalm 35.4-10 have been so uncomfortable that the Church of England marked them as not suitable to be read aloud in services between 1980 and 2000.  Do we share that problem?
How then can we understand a psalm like Psalm 35? It can be read literally or metaphorically in its original setting.  Can it then be applied to modern life?  How do we understand it spiritually?  I am sure it was written from the experience of life threatening and life taking conflict.  This psalm reflects the truth about Israel's internal conflict during David's life time when Saul sought to unjustly kill David and during civil war with the forces backing Absalom.  Internal malicious plotting was rife. 'They do not speak peaceably, but devise false accusations against those who live quietly in the land.' v20 David is not claiming to be faultless but he was chosen by God to fulfil his will and in that sense was living in his will.  He could therefore justifiably pray, 'Vindicate me in your righteousness, Lord my God; do not let them gloat over me.' v24 He appeals to God that his enemies would fall into their own trap. v8
David was right to first of all appeal to God rather than his own prowess and then give thanks to him when he was rescued. 'Who is like you, Lord? You rescue the poor and needy from those who rob them.' v10 As disciples our first appeal is to God, 'may they always say, "The Lord be exalted, who delights in the well being of his servant." v27 Where there are those who persistently remain enemies of the Lord the New Testament does teach that there will be judgement and the forces against God will be appropriately punished. Revelation shows us worship of the Lamb for his ultimate victory over evil.
Is there a place now for this literal understanding of praying for physical victory over the political, military, criminal and religious forces of evil?  I would say yes in this week of remembering V.E. day. The nation prayed at Dunkirk.  The forces of fascist evil attacked not only the Christian church but the whole of society.  Such oppressive forces are still very active in the world and through the life experiences of refugees within the church there is ample evidence that Christian opposition to such forces is not only justified it is part of our obedience to God.
There is also a spiritual battle that Christians are expected to engage in.  Paul informs us, 'We do not wrestle against flesh and blood, but against the rulers, against the authorities, against the cosmic powers over this present darkness, against the spiritual forces of evil in heavenly places. Ephesians 6.12 He then echoes David's call to put on God's armour and weaponry. 'Take up shield and armour; arise and come to my aid. Brandish spear and javelin against those who pursue me. Say to me, I am your salvation.' vv 2,3
 Great in Power –
https://www.youtube.com/watch?v=fDU2ct_ykhA&list=RDfDU2ct_ykhA&start_radio=1&t=14&t=0
———————————————————————————-
Number 34
Can we ever see God's presence in our major mess ups?
Psalm 34 and 1 Samuel 20.30 – 21.14
Terrified, David, having been tipped off by Jonathan his best friend, fled from Saul's court with Saul in his jealous rage promising his death.  He first went to Ahimelek a trusted friend and priest, lying to him he gained food and a weapon, Goliath's own sword.  He then sought refuge in the city of Israel's persistent enemy who he had defeated on many occasions, the Philistines.  When exposed before the Philistine king, Achish, he feigned madness with comic stereotypical behaviour, foaming at the mouth and clawing at the gate leaving deep gash marks before Achish dismissed him as worthless.
The consequences of this dishonest and faithless conduct was that Ahimelek, his family, 85 priests and the whole town Ahimelek lived in were murdered for his supposed treachery.  David himself from being God's anointed one reduced himself to a pathetic fool to save his life.  David later looks back at these actions sees not his cleverness at his deceptions but God's protection of his anointed even when his actions caused such injustice and reduced state.
David's reflection divides into two broad sections: his thanks and praise for the Lord's mercy when he was at his most helpless and faithless time, vv1-10 he then moves on to sharing lessons learnt in bitter experience. vv11-22 Perhaps unwittingly, but divinely inspired, he concludes prophesying redemption through Jesus' death on the cross for those who, 'seek refuge in him.' v22
 A brief summary of these experiences are in these verses, 'My soul makes its boast in the Lord, let the humble hear and be glad, v2 and 'This poor man cried, and the Lord heard him and saved him out of all his troubles.' v6 David here gives credit where credit is due.
David also wanted others to grasp, 'The Lord is near to the brokenhearted and saves the crushed in spirit.' v18
John draws on David's prophesy, 'He keeps all his bones; not one of them is broken' v20 to testify that Jesus is the redeemer. John 19.36
I invite you to reflect with me on how God in our deepest failures and greatest rejection of him, he has remained near and is still our redeemer.
Close to the broken hearted – Jill Phillips
https://www.youtube.com/watch?v=7j06ArbZzas
——————————————————————————–
Number 33
Creating the soundtrack to our life                        Psalm 33
Have you felt eager anticipation to join in praise to God?  To join the company of God's people in singing fresh songs to him.  David must be the epitome of a worship leader.  As we discover afresh some new aspect of God's nature and salvation so our emotions can burst out and we understand David's opening exclamation, 'Sing joyfully to the Lord' or as the ESV puts it 'Shout for joy in the Lord, O you righteous.' v1
The Lord God remains the same, it is our understanding that refreshes or we grasp some new aspect of his character. 'Let all the earth fear the Lord; let all the inhabitants of the world stand in awe of him!  For he spoke, and it came to be; he commanded, and it stood firm.' vv8,9 
All the reasons David found to praise God are perfected in Jesus.  Jesus' words are right and true, v4  he perfected righteousness and justice in his death and resurrection. He is the Word of God and by his word all things were made. v6, John 1.3  Jesus has called to himself a people who are his inheritance. v12, 'As you come to him, the living Stone – rejected by humans but chosen by God and precious to him – you also, like living stones, are being built into a spiritual house to be a holy priesthood, offering spiritual sacrifices acceptable to God through Jesus Christ. 1Peter 2.5
 The Lord sees all vv13,14 and, 'the eyes of the Lord are on those who fear him,' v18  or as Peter says, 'For the eyes of the Lord are on the righteous and his ears are attentive to their prayer, but the face of the Lord is against those who do evil.' 1Peter 3.12  Our hope is in him, v20  as Peter again reminds us, 'He has caused us to be born again to a living hope through the resurrection of Jesus Christ from the dead, to an inheritance that is imperishable, undefiled, and unfading, kept in heaven for you.' 1Peter 3.3,4
 In the light of this whenever you feel the urge and want to join in a new song, do so with all your heart and skill giving a shout for joy. v3
 New song in my heart – Rob Smith
https://www.youtube.com/watch?v=BMtINIiS5M4&list=RDBMtINIiS5M4&start_radio=1
Won my heart – Emu Youth
https://www.youtube.com/watch?v=QSsQYyi3w_c&list=RDBMtINIiS5M4&index=8
———————————————————————————–
Number 32
The stubborn mule                  Psalm 32 and 1 John 1.5-10
Have you ever experienced someone who believed their persistent and rigid refusal to accept they are wrong was a sign of strength?   Where this occurs it not only harms those around them, it damages the person them self.  It exposes their own weakness and frailty and can lead to a warped perception of reality.  Internally great mental and spiritual stresses are set up.  Frequently lasting damage to relationships occur because the means to resolve the problem has been denied.
God counsels us in Psalm 32, 'Do not be like the horse or the mule which has no understanding but must be controlled by bit and bridle.' v9  The pressure of one's deceit when one is in self denial eats away internally and can feel like a heavy weight upon you.  David describes this, 'When I kept silent, my bones wasted away through my groaning all day long.  For day and night your hand was heavy upon me; my strength was dried up as by the heat of the summer.' vv3,4  This is highly destructive in our human relationships and also in our relationship with God.
What is the pressure relief valve in such a case?  It is the acknowledgement of the problem.  That opens up a pathway for resolution.  This is the case in our interpersonal reactions and also between ourselves and God.  David says, 'I acknowledge my sin to you, and I did not cover my iniquity; I said I will confess my transgressions to the Lord, and you forgave the iniquity of my sin.  The apostle John makes the same point that our relationship with God is restored through Jesus' sacrifice. 'If we confess our sins, he is faithful and just to forgive us our sins and to cleanse us from all unrighteousness.' 1John 1.9
David experienced the relief and joy of being forgiven and Psalm 32 was written to celebrate that and to guide others into what he had learnt from bitter experience.  So, he opened the psalm with, 'Blessed is the one whose transgression is forgiven, whose sin is covered.  Blessed is the man against whom the Lord counts no iniquity and in whose spirit there is no deceit.' vv2,3
 Oh how I need you – Sons and Daughters
https://www.youtube.com/watch?v=j-ZpcJzGBpE
—————————————————————————————-
Number 31
Let me not be put to shame                     Psalm 31
The fear of shame or public humiliation has frequently controlled people's lives.  It can be the fear of one's actions becoming known, a sin revealed.  At other times it may involve not living up to the expectations of others or one's own.   A broken promise can turn in to shame and broken relationships.  Shame has led to life changing, even life taking, abuse and now we are far more aware of self abuse arising from a sense of shame.  Shame can feel like a place that is impossible to escape from or survive.  How we need a God who understands and brings about restoration at times like these even if it is our actions that take us to the place of shame.  David twice utters the prayer in Psalm 31, 'Let me never/not be put to shame.' vv1,17
In Jesus we have a God who has experienced dreadful public shaming even though, in fact because, he was sinless.  As we read David's cry to the Lord for mercy vv 9-13 we can say it was like that for Jesus but worse.  Because of his enemies he became an object of contempt and dread even to his closest friends and family, stripped naked, beaten to near death, ridiculed, nailed to a cross and publicly taunted whilst in great pain until he died.  The crowds who had just days before hailed him as a hero now conspired against him and plotted to take his life.  It was in those last moments that Jesus used David's words, 'Into your hands I commit my spirit.' v5  He did not go on as far as we know and add David's words, 'deliver me, Lord, my faithful God.' v5  But that was what he did, trusting in a faithful Father to restore him through resurrection for his name's sake. 
The grounds for David's appeal was for the Lord's 'name's sake,' v3 referring to God's promise to David in 2 Samuel 7.8-11 that he would cut off David's enemies.  Similarly, we can also appeal to God's promises however deep our feelings of despair.  David does not pretend that his sin has not contributed to his situation v10 but this does not prevent him from appealing to the character of God.  God is righteous, v1 a rock and a fortress, v3 a redeemer, v5 abundant in goodness, v19 and preserves the faithful. v23
At the end of the psalm David has passed through the trial and praised God for his mercy.  From his experience he urges others to trust in the Lord.  'Be strong, and let your heart take courage, all you who wait for the Lord.'   In God, through Jesus, we can find complete acceptance.
 'No one whose hope is in you will ever be put to shame' – Graham Kendrick, Matt Redman
https://www.youtube.com/watch?v=r1eKkl4EeQM
——————————————————————————————-
Number 30
How great is our love?                                     Psalm 30
When questioned by a self-righteous Pharisee, why a woman known only as a sinner was allowed to touch him and anoint his feet with ointment, Jesus replied with a story that showed that those who have been forgiven most have the greatest love for Jesus. Luke 7.36-50  Her thanksgiving and love were expressed through kissing and washing Jesus' feet with tears, drying them with her hair and anointing them.  We should never be shy about our thanksgiving, praise and love for God.
After a series of laments from David when he was in the midst of troubles, in Psalm 30 we have a celebration of praise and thanksgiving for salvation from troubles.  However, this psalm recognizes that life's challenges do not stop and we have continuing need for the Lord's mercy.  The psalm opens with an exclamation of praise, 'I will extol you, O Lord, for you have drawn me up and not let my foes rejoice over me.' v1  Do we reflect on times when we have known the relief of the Lord's victory in our life and praised him for it?  It may be when we first knew his salvation, possibly when he gave us victory over a particular sin, when we were raised from a serious sickness, protected or removed from the threat of harm.  Then we can join in with the thanksgiving, 'O Lord my God, I cried to you for help, and you healed me.  O Lord you have brought up my soul from Sheol (death); you restored me to life.' vv2,3
David considered such times as discipline from God but without them he could not experience the joy of God's subsequent blessing. vv4,5  Going through such experiences has increased David's resilience and he praises God for it, 'By your favour, O Lord, you made my mountain stand strong.' v7  Despite this David still experiences despair when he feels remote from God v7  David appeals to God for mercy on the basis that we are made to praise God. v8,9  David praises God with his whole being dancing, singing and gladness.  Charismatic worship is no new phenomena.  If we have experienced God's victory in our life let us join in with David and say, 'O Lord my God, I will give thanks to you forever.' v12
I will sing of the goodness of God.
https://www.youtube.com/watch?v=-f4MUUMWMV4
———————————————————————————————-
Number 29
How do you imagine God?                             Psalm 29
How do we envision God and what impact does that have on us?  Our experiences both enable and limit our imagination.  Consider the authors of the three major prophetic books.  Isaiah saw, 'the Lord, high and exalted, seated on a throne.' He cried, 'Woe is me!'  He knew he was too unclean to speak the word of God until a Seraphim put a burning coal to his lips taking away his guilt. Isaiah chp6  Jeremiah experienced God's hand touching his mouth so he could speak and then God gave him a sequence of visions concerning his judgements. Jeremiah chp1  Out of a storm Exekiel saw four spectacular living creatures, 'Each appeared to be made like a wheel intersecting a wheel.'  Above them a figure like a man of awesome appearance revealing the glory of the Lord, and Exekiel fell down. Exekiel chp1  Each by understanding the greatness of God, his holiness and power was equipped to boldly speak the word of God.
David was raised to praise God's glory, power and holiness through the experience of an awesome storm that swept in from the Mediterranean into northern Canaan (now Lebanon) and south to the Desert of Kadesh, sweeping over Jerusalem.  If this is God's creation, how much more powerful is the Creator?  Grasping the awesomeness of God draws one into worshipping his holiness. v3  There are times when envisioning the greatness and holiness of God can lead one into simply repeating his name.  Eighteen times David repeats the name of the Lord (Yahweh) in this short psalm and seven times he refers to the power of the voice of the Lord.  This is a psalm to be read aloud declaring the glory of the Lord.  'And in his temple all cry, Glory' v9 
From this psalm we are to take confidence that, 'The Lord is enthroned forever. The Lord gives strength to his people.  The Lord blesses his people with peace.' vv 10,11
In the words of the Anglican liturgy, 'Go forth and serve the Lord.'
Ascribe to the Lord
https://www.youtube.com/watch?v=gmJbuieXe04
————————————————————————————————
Number 28
The people are in great danger!       Psalm 28
 If like me you are safe and comfortable in your home and nobody is threatening your life or the life of the people you love, you may wonder if Psalm 28 has any relevance today.  However, this morning I received a message from someone I know who is seeking asylum in the UK and the opening sentence was, 'For the past three years we have witnessed and had to cope and deal with death, destruction of property, looting, kidnappings, massive arrests, chaos and fear in my country.'*  The setting is a country where the ethnic groups in power are trying to impose their will upon minority groups through the armed forces.  Oppression on the basis of ethnicity, religion, gender, political persuasion and organised crime are widespread.  A 2019 UK government report found that approximately 1 in 3 people suffer from religious persecution and that in parts of the world persecution of Christians is at near genocidal levels.  The latest UNHCR report (2018) shows world record levels of displaced persons at 70.8 million worldwide.  There are 37,000 new displacements every day.
In Psalm 28 David pleads with God to, 'Save your people and bless your heritage!' v9  In verses 1 to 7 David speaks as an individual threatened by the wicked and evil doers but he does so as the King and therefore is speaking on behalf of all his people.  He goes on to assert that the Lord is the people's saving refuge. 'The Lord is the strength of his people, he is the saving refuge of his anointed.' v8
I am repeatedly impressed at the readiness of people who have experienced extreme suffering at the hands of oppressors, political, religious and criminal to turn to God rather than reject faith in disillusionment. They echo David, 'To you, O Lord, I call; my rock, be not deaf to me.' v1  Verse 3 speaks of powers that pretend peace whilst practising such things as human rights violations.  'Do not drag me off with the wicked, with the workers of evil, who speak peace with their neighbours while evil is in their hearts.'
David looks forward to God's righteous judgement, 'Because they do not regard the works of the Lord or the work of his hands, he will tear them down and build them up no more.' v5
 In the mean time when we see God's hand in protecting and saving people it is good to join the celebration of his mercy.  'The Lord is my strength and my shield; in him my heart trusts, and I am helped; my heart exults, and with my song I give thanks to him.' v7
 Build your kingdom here – Rend Collective
https://www.youtube.com/watch?v=sbdJXKqVgtg
. With permission from the author.
———————————————————————————————-
Number 27
Ordering the desires of our heart         Psalm 27
 When we face turmoil in our life what symptoms do we display?  Does our mind go into overdrive?  Do we lose focus on what our priorities should be?  Perhaps we have physical reactions such as headaches, feeling sick or becoming overtaken by tiredness.  We could find that we have a spiritual reaction, it may be difficult to pray, we want to withdraw from worship, we start self-blaming.  One of the bible teachers I find particularly helpful, in both his writing and talks placed on Youtube, is Tim Keller.  He uses the phrase ordering the desires of our heart.*  This is a conscious act, in Psalm 27 David goes through this process.
In a time of darkness he sees the Lord as his light. 'The Lord is my light and salvation; whom shall I fear?' v1  It is easy to get lost in darkness but to him the Lord is light and draws him towards it and that gives him confidence. v3 
David has learnt that spiritually he needs to remain in the presence of the Lord and if that seems distant he must seek after it.  'One thing I ask from the Lord, and this only do I seek: that I may dwell in the house of the Lord all the days of my life.' v4  Jesus made this promise to his disciples about remaining in the intimate presence of God, 'As my Father has loved me, so have I loved you.  Now remain in my love.' John 15.9  While in the presence of the Lord, David can worship and seek understanding. v5
David has learnt the power of praise when surrounded by difficulties.  'I will sing and make melody to the Lord.' v6  Paul and Silas grasped this when they were in prison having been flogged and their feet placed in stocks, they volubly prayed and praised God, and then an earthquake freed them from their bonds. Acts 26.26,27 
As David remains in the presence of God his desire turns to learning from God as this will guide him. vv 7-12 
Waiting on the Lord v14 is not a passive resignation, it is an active expression of confident hope.  The word translated 'wait' in the ESV in psalm 25 is translated 'hope' in the NIV.  Putting the two words together conveys a positive action in the same way Paul urged Titus to, 'wait for the blessed hope – the appearing of the glory of our great God and Saviour, Jesus Christ.' Titus 2,13
David then, ordered his desires: he turned to the light of the Lord and chose to remain in his presence.  There he offered a sacrifice of praise and learnt from him placing his hope in God his Saviour.
Great is the darkness: (Come Lord Jesus)
https://www.youtube.com/watch?v=WQ8qe3CggWo
———————————————————————————————–
Number 26
How do you plead?                                   Psalm 26
 Being unfairly accused of wrong doing is very stressful but an experience common to many.  It can impact on many things, our relationships, our public standing, our future capacity to continue in a role or earn income, where we are welcome and to what extent we are trusted.  How we react in those circumstances is a test of character.  If we hold a particularly prominent position these things can be heightened further.  David prays Psalm 26 as King.
David's circumstances at the time of writing are not known.  He considers his accusers to be plotting against him, prepared to bribe others to achieve their goal of taking his life. vv9,10  Their false accusations relate to his lifestyle, v3 his friends v4 and the sincerity of his religious practice. vv 6-8
David's response is to come to God and plead that he is blameless in these circumstances.  'Vindicate me, Lord, for I have led a blameless life.' v1  David is not claiming a sinless life as is clear in many other psalms, but of these accusations he is not guilty.  David then prays a prayer of a sincere seeker after God.  'Test me, Lord, and try me, examine my heart and mind; for I have always been mindful of your unfailing love and have lived in reliance on your faithfulness.' vv 3,3  To David the judgement of God is more important that the judgement of people even though his standing as King in the eyes of the nation is of great significance.
Our private integrity with God is the cornerstone of our life.  It is entirely reasonable to then pray with David, 'Deliver me and be merciful to me.' v11  It provides a stable place to stand and then we can in good conscience publically praise God.  'My feet stand on level ground; in the great congregation I will praise the Lord.' v12
Does this mean we have to self justify ourselves to God?  No it does not.  Our standing with God relies on trusting in his unfailing love v3 expressed through Jesus' sacrifice.  'But God, being rich in mercy, because of the great love with which he loved us, even when we were dead in our trespasses, made us alive together with Christ—by grace you have been saved.' Ephesians 2.4,5
Faithful one – Robin Mark
https://www.youtube.com/watch?v=Uxviwvjyg1w
——————–
Number 25
Don't give me that attitude!        Psalm 25
 I can hear that rebuke in so many situations.  I can hear the frustrated parent with the child over the tidiness of their room, the teacher when a student adopts the passive aggressive pose, the employer to the repeatedly late employee, the pensioner to the patronizing call centre worker.  Why is attitude so important?  It is because it acts as a key to unlocking learning, healthy relationships and personal well being. v13
The attitude with which we approach God impacts our learning but it does not come out of a vacuum.  At the time of writing David is fearful and afraid he will be shamed. vv 2-3,19-20  These are common emotions through life, they can cause spiritual paralysis but David is aware this is a time to turn to God and learn.
A key aspect of discipleship is ordering one's desires and David's first desire is for the Lord, 'To you O Lord, I lift up my soul.' v1  He then desires to learn and learning is much more that a quick fix answer.  Learning involves engaging with truth, understanding the character of God and his purposes.  'Make me to know your ways, O Lord … Lead me in your truth and teach me.' vv 4,5  For the modern disciple it involves being a life-long learner from the bible. 
David brings an attitude of humility to both his Lord and to the process of learning.  He doesn't expect instant command of God's ways.  Perhaps the most important word in the psalm is 'wait'. 'For you I wait all the day long' v5 is repeated in verse 21, 'for I wait for you.'  Learning takes time and understanding can come in unexpected moments.  For me, surprisingly, often in the shower. 
David knows God is the teacher, and this is an act of mercy v6  in response to repentance. v11 Learning comes from being in relationship with the Lord.  David speaks of, 'friendship of the Lord is for those who fear him.' v14  This should not be surprising as most remember learning best from teachers they liked and respected. 
Finally, learning is set in an attitude of trust.  The psalm is bookended with trust, 'O my God, in you I trust;' v2 and, 'for I take refuge in you. v19 
 A prayer, 'Lord, enable me to order my desires.  I will wait upon the Lord'
https://www.youtube.com/watch?v=iQgZAg8QwX4
———————————————————————————————–
Number 24-
Awesome presence of God      Psalm 24 and 2 Samuel 6
 There is a generation who gained all their knowledge of the ark of the Lord from Indiana Jones and in a sense would have understood a partial truth.  The ark was not to be treated casually, not because blue lasers would be emitted from it, but because it was holy.  The awesome holiness of God has a tendency to be lost in the relaxed ease of modern worship but David and the Israelites had a sharp lesson regarding holiness as they carried the ark to Jerusalem. 2 Samuel 6   The ark embodied the presence of God in all his holiness, from God's presence comes blessing, 2 Sam 6.11 therefore the entry of the ark into Jerusalem symbolized God's blessing of David's kingship and thus the whole nation.  Psalm 24 is closely associated with this event.
The starting point of reverence and worship is understanding and asserting that everything is God's because he is the source of all. 'The earth is the Lord's and the fullness thereof.' Ps 24.1  This changes our perspective as any ambitious drive to permanently own becomes illusory.
Who then can stand in the presence of such a holy God?  Four criteria are set out; righteous actions, righteous motives, loyalty to God alone and openness in relationships with others without unfair gain.  'The one who has clean hands and a pure heart, who does not lift up his soul to what is false and does not swear deceitfully.' v4  Verses 5 and 6 change the phrasing and blessing from an individual to the collective people of God.  When we seek God's blessing it is the whole church whose living worship Romans 12.1-2 is called upon to reflect God's holiness.  This does seem alien in an individualized society but we are called to be in the world but not of the world.
The psalm in verses 7-10 changes to a call and response liturgy as the ark and thus the 'King of glory' ascends the mountain, enters Jerusalem and the tabernacle, later the temple, to bring victory.
How then can we enter the presence of such a holy God?  Praise God, only through Jesus.
'God chose what is low and despised in the world, even things that are not, to bring to nothing things that are, so that no human being might boast in the presence of God. And because of him you are in Christ Jesus, who became to us wisdom from God, righteousness and sanctification and redemption.' 1Corinthians 1.28-30
Who is this King of Glory – Chris Tomlin
https://www.youtube.com/watch?v=pNlsmHbgDpk
(Suggest playing through a good speaker to get the bass)
—————————————————————————————–
Number 23
Valley walking       Psalm 23
 Valley walking can be a great joy.  We probably have favourite valleys.  Each one capturing a mood and a sense of spirituality.  I love the steep wooded sides of the Dart valley, dark but lightened by the bright foaming water of the river; or the wide peaceful green pastures of Dovedale.  But then the valley narrows and the craggy sides steepen casting menacing shadows. 
In Psalm 23 David draws upon his personal experience of Israel's valleys or wadis.  Following the rains they provide rich pasture land but they are subject to flash floods and when the sides become cliffs the pilgrim ways become places of danger from bandits, the mood changes completely.
Psalm 23 is often associated with comfort at funerals but that only truly makes sense if in the context of a life led by the shepherd.  God as shepherd and his people as sheep led by him is a repeated image in the Old Testament. Isaiah 40.11  Jesus picks up on this, 'I am the good shepherd. I know my own and my own know me.' John 10.14  Crucial to Jesus shepherding is the notion of him leading, in contrast to modern shepherding, where sheep are driven with a harrying sheep dog pushing them forward.  Where Jesus calls us to go he has already gone before.
The psalm contains three testimonies.
I shall lack nothing, vv1-3 and this is because he has provided plenty, (green pastures) v1 peace, (quiet waters) v2 refreshment, (soul food) v3 and righteousness (guidance along right paths.) v3
 I will fear no evil as the joyous wide valley becomes harsher terrain, 'shadow of death' v4 is literally translated deepest darkness, which includes the darkness of death but also other life experiences.  At such times God promises to draw particularly close with a rod to protect and a staff to support.
I will safely dwell even though I am surrounded by hostile circumstances and people. v5 Here David may well be drawing on God's hand through the abundant hospitality provided by Barzillai when he was being pursued by Absalom. 2 Samuel 17.27-29  The psalm ends with assurance of God's abundant blessing whatever our circumstances, be it in green pastures or dark valleys.  This provision is life long, 'all the days of my life, v6 and beyond this life into eternity, 'I will dwell in the house of the Lord forever.' v6  Jesus confirms this assurance with the words, 'In my Father's house there are many rooms … I go and prepare a place for you, I will come again and will take you to myself.' John 14.2-3
 The Lord's my Shepherd – Stuart Townend
https://www.youtube.com/watch?v=pN4tPkX0MG0
————————————————————————————————
Number 22-
Living with the Black Dog     Psalm 22 and Matthew 27.35-46
 Black Dog, often used as a metaphor for depression, is regularly attributed to Winston Churchill although its use can be traced to earlier authors.  It is a metaphor not limited to depression but it does convey an ominous presence that is not under our control where it imposes strong negative influences on our minds.
Psalm 22 is an intense personal lament written by David in a time of great personal despair.  David probably wrote the psalm whilst fleeing from either Saul or Absalom although the intensity of suffering in verses 12 to 18 far outstrips anything David is recorded to have experienced.  The resonance with Jesus sufferings is pronounced both in words spoken and the derision of his treatment. Matt 27.35-46  The mental and physical suffering described in the psalm oppresses him spiritually.
The psalmist feels deserted by God and his desperate prayers are unanswered. v1  He cries in the daytime and cannot sleep at night. v2 He considers himself utterly derided for his faith in the Lord. vv6-9  He is surrounded by overwhelming enemies, 'Many … strong bulls of Bashan surround me;'v12 and 'Deliver my soul from the sword, my precious life from the dog!' v20  His body is broken as if by torture. v v14,15 
It is heartbreaking to consider that this is still a literal experience for many and we see it in the accounts of huge numbers of refugees and victims of abuse.
How does David respond to this?  Despite his feelings he remembers that God is holy and has repeatedly in the past saved his people and on that basis appeals to God. vv3-5  He then remembers God has cared for him since his conception. vv9-11  From that he moves to publicly praise God by faith.  'I will tell of your name to my brothers; in the midst of the congregation I will praise you.' v22  In the end he asserts that he is what the Lord has made him.  'For kingship belongs to the Lord, and he rules over the nations.' v28
David has learnt that as a disciple we are not what the black dog says or even what we feel at the time.  We are what the Lord has done and said.
You say by Lauran Daigle  https://www.youtube.com/watch?v=sIaT8Jl2zpI
---
Number 21
The far side of the mountain                      Psalm 21
 Schools, colleges and universities having closed more than a term before the end of the academic year, cohorts of students will miss their graduation celebrations.  That outpouring of relief having gone through the struggle of study and examination.  Proud parents buy cards, organize meals, friends gather together to celebrate with joy.  In a sense the battle is over.  Teachers, lecturers and parents are worrying that the students will miss out on this right of passage.
In a time when many are preoccupied with stressful situations, the battle is not over and we are still in the midst of it all, many will be wondering if they will ever celebrate with joy again.  Psalm 21 concentrates on the time after the battle when the crisis at the top of the mountain has been overcome and does so in the name of the king.  Whilst psalm 21 is a psalm of David it is also a messianic psalm that rejoices in the victory of the king to come, the Lord Jesus.
Jesus' battle took place on the cross as he overcame sin and death for the sake of his people and now there is great rejoicing.  'The king rejoices in your strength, Lord.  How great is his joy in the victories you give.' v1  His great desire is the salvation of his people and this has not been withheld. v2  He is now crowned in glory and 'a crown of pure gold' v3 has been placed on his head.   Even through the spiritual, emotional and physical torment of Gethsemane and Calvary he trusted in the unfailing love of God the Father.  'For the king trusts in the Lord; through the unfailing love of the Most High he will not be shaken.' v8
 The bible is clear, there will be judgement and evil will be destroyed, even if that seems very far off.  In David's imagery, 'Your hand will lay hold on all your enemies; your right hand will seize your foes.' v8  That does not mean there will not be suffering and grief on the way.  There is hope and expectation that we will come to a time of celebration again through the victory of Jesus Christ.
My hope is built on nothing less:-
https://www.youtube.com/watch?v=3n5w_2IXvuA
——————————————————————————————-
Number 20
A story mountain within a mountain range   Psalm 21 and Genesis 49.8-12
 All children are taught how to write a story based on a story mountain. At its simplest characters are introduced and a scene set, a problem arises and then a solution occurs followed by a conclusion.  In a sense Psalms 21 and 22 combine to form a story mountain in the mountain range of the salvation story.  They are royal psalms, focusing on the king.  They follow a common poetic pattern of parallelism where the first line's meaning is repeated in the second line with a shift in emphasis.        'May he grant you your heart's desire
And fulfill all your plans.' v4
For verses 7 and 8 a variation of parallelism is used called Antithetical Parallelism, where the second line contrasts with the first.
'Some trust in chariots and some in horses,
But we trust in the name of the Lord our God.' v7
The scene is set, the people and probably the priests are praying for their king (David) before an unknown battle.  They pray for the king because he represents the people.  The characters are the people, priests, the king, the enemy and the Lord.  The problem is the threat of a foreign power against Israel.
The opening verse, 'May the name of the God of Jacob protect you' v1 appeals to Jacob's prophetic blessing, 'The scepter will not depart from Judah, nor the ruler's staff from between his feet, until he to whom it belongs shall come and the obedience of the nations shall come.' Gen 49.10   This blessing applies to David as being in the line of Judah and also as a messianic type.  It is ultimately fulfilled in Jesus not only through his death and resurrection but also on his return and the final Victory, Judgement and Restoration. Revelaton chps 19-21
The meaning of verse 7 takes on a fresh perspective in the New Testament.  Despite various attempts in history Christ's victory in bringing personal salvation to the nations has never been by military might.*  Might mostly serves to raise resistance rather than win over people's hearts.  Rather the New Testament way is to come in weakness but in the name of the Lord.  Stephen pioneered the way, following in the sacrificial footsteps of his Lord.  He has been followed by myriads since.   God's words to Paul were, 'My grace is sufficient for you, for my power is made perfect in weakness.' 2Corinthians 12.9  It is not the solution on the story mountain that David's Israelites were expecting but it is the way of the cross.
The Cross Has the Final Word.
https://www.youtube.com/watch?v=wi0C87stPNE
*Personal salvation is a separate issue to national salvation and whether or not it is possible to conduct a righteous war.
—————————————————————————————–
Number 19-
The enquiring mind of a small child  Psalm 19 and Romans 1.18-23
Everyone who has spent significant time with a small child has been questioned about the wonder of the world with the intensity of a John Grisham courtroom scene. Who made this?   Where did it come from?  How does it work?  Why is it green?  When will it happen again?
When somebody first becomes a Christian, the question is often asked, but what about people who have never heard of Jesus, how can they find God?  Psalm 19 starts to answer this question.  Creation itself reveals something of the Creator.  'The heavens declare the glory of God.' v1  Observation of the world we live in has always raised those childlike questions and in that sense speaks to us of God.  Paul puts it like this, 'For since the creation of the world God's invisible qualities – his eternal power and divine nature – have been clearly seen, being understood from what has been made, so that people are without excuse.' Romans1.20
Psalm 19 though recognizes the limitation of creation itself as a full revelation of the nature of God and his relationship with humanity. 'There is no speech, nor are there words, whose voice is not heard. v3 Central to this psalm is verse 9, 'the fear of the Lord is clean, enduring forever.'  Scripture is clear, that through God's creation alone we should understand that he is eternal and holy and consequently we should worship him through the holiness of our lives and be God seekers. Rom 1.21  But to more fully understand God and be in relationship with him we need the word of God.  For David, this was the law books in the Old Testament.  'The law of the Lord is perfect, reviving the soul; the testimony of the Lord is sure, making wise the simple.' v7  
We however live in a different age and have the revelation of Jesus Christ the living Word of God.  'The law was given through Moses; grace and truth came through Jesus Christ.  No one has ever seen God, the only God, who is at the Father's side, he has made him known.' John1.17
 It is now our responsibility to communicate that word so the question, 'How can they find God?' is no longer asked.  How then are we being, 'witnesses … to the ends of the earth?' Acts 1.8
How great is our God!  https://www.youtube.com/watch?v=bHAZGXsVF1k
———————————————————————————————-
Number 18-
The power of story to celebrate and communicate God's goodness
Psalm 18
I sat next to a man I didn't know at a church lunch. It quickly became apparent that we had a mutual good friend and they had met some ten years earlier.  He told me how it was this friend who introduced him to Jesus at a time in his life when he had an alcohol problem.  Shortly after our friend asked him if he would tell his story about finding faith in Jesus in a church service and he initially agreed.  However, in the week before the service he visited our friend at his home in tears, saying he could not stand up in church as he was still drinking very heavily.  Our friend did what he usually does, he prayed with him for victory over drink.  He then turned to me and said, from that moment he had not touched a drop of drink and he was able to be honest and stand up in front of the church and tell his story.
Psalm 18 is fascinating, it is a narrative psalm, a celebration song, a messianic psalm, a royal psalm and a historical psalm.  It is recorded in 2 Samuel Chp 22 almost word for word as well as in Psalms.  It records David's eventual deliverance from the hand of Saul in the most dramatic terms.  The Lord's protection is described in a stream of metaphors, 'The Lord is my rock, my fortress and my deliverer … my shield and the horn of my salvation, my stronghold.' v2  This in response to David's prayer, 'In my distress I called to the Lord; I cried to my God for help.' v6 
 'He rescued me from my powerful enemy, from my foes, who were too strong for me.' v17  Doesn't that sound like victory over addiction?  David then experiences the capacity to walk righteously, 'I have been blameless before him and have kept myself from sin.' v23  The psalm then culminates in praise for God.  'The Lord lives! Praise be to my Rock!  Exalted be God my Saviour!' v46
God's deliverance of David was the military victory and spiritual victory of his anointed successor to Saul.  In Christ God has delivered victory over sin and the consequences of sin.  In Samuel the victory was recorded for instruction, in Psalms it was recorded for sung praise.  Contemporary stories of God's victory over sin both encourage us and induce praise in our times of worship.  'For we are his workmanship, created in Christ Jesus for good works, which God prepared beforehand, that we should walk in them.' Eph2.10
 Jesus is mighty to save.   https://www.youtube.com/watch?v=GEAcs2B-kNc
—————————————————————————————
Number 17
I love you to the moon and back       Psalm 17
 When one of my children was small a favourite book was, 'Guess how much I love you'.  It tells a story where an adult hare comforts its child by whispering to it how much it is loved with the words, 'I love you to the moon and back.'  We would then play a game telling each other how much we loved them, each time the distance getting bigger.  To be told how much we are loved is a bedrock for our security, not only for a child but for all of us.
Psalm 17 is an individual lament where David feels unjustly accused of wrong.  He is keen to defend himself before God, 'Hear a just cause, O Lord; attend to my cry! Give ear to my prayer from lips free of deceit!' v1  He appeals to God on the basis that he has been tested and found to be faithful. v4,5  David then beseeches God for protection on the basis of a special love bond between him and his Lord.  'Keep me as the apple of your eye; hide me in the shadow of your wings, from the wicked who do me violence my deadly enemies who surround me.' vv8,9  Here David is harking back to Moses' song at the end of Deuteronomy Deut32.10 where God has found his people in a desert.  Moses describes God's chosen people in the beautiful phrase as, 'the Lord's portion.'  
Jesus is the apple of God the Father's eye and in him we have become God's chosen people.  'For he chose us in him before the creation of the world to be holy and blameless in his sight.  In love he predestined us for adoption to sonship through Jesus Christ, in accordance with his pleasure and will – to the praise of his glorious grace, which he has freely given us in the One he loves. Ephesians 1.4,5  Our security therefore lies in the intimacy or our relationship with God the Father.  Our portion is the Lord, 'As for me, I shall behold your face in righteousness; when I awake, I shall be satisfied with your likeness.' Ps 17.15
 Love divine all loves excelling  https://www.youtube.com/watch?v=JGGcqhKShQ8
——————————————————————————————-
Number 16
Multiple levels of understanding    Psalm 16 and Acts 2.25-28
 In C. S. Lewis' children's book and Christian allegory, Aslan explained to Susan and Lucy that the white witch knew the ancient law at one level but did not understand deep magic.  Therefore, when she killed Aslan on the stone table she had no idea the table would crack and he would come to life again.  So it is with much of the bible, where text carries meaning and application directly to people at the time of writing but also applies again later in a different context sometimes on more than one occasion.  Psalm 16 is a case in point.
David is celebrating the delights of living a life close to God.  He acknowledges that without God he, 'has no good thing.' v2  He rejoices in the company of fellow servants of the Lord in the same way as meeting as a church for Christians is uplifting for our faith. v3   He keeps himself apart from idol worshippers v4 just as Jesus prayed for the disciples and the modern church to be kept from the evil one because they are in but not of the world. John 17.14-15  David is fully satisfied with what God has given him vv5,6 as he continually learns from God remaining fixed upon him. vv7,8 
 David's confidence extends to his eventual death as he asserts that death is not the end and he will continue into eternal life in the presence of the Lord. v9-11  David though, would have had no idea that those very verses would be applied by Peter to the resurrection of Jesus.  'You will not abandon me to the realm of the dead, you will not let your holy one see decay. You have made known to me the paths of life; you will fill me with joy in your presence.' Acts 2.27,28
This bodily resurrection from the dead to experience the joy of the presence of the Lord is then promised to all who trust in Jesus.  'So in Christ all will be made alive.  But each in turn: Christ, the first fruits, then, when he comes, those who belong to him.' 1Corinthians15.22,23
 How else can we respond but to say, 'This is amazing grace.'
https://www.youtube.com/watch?v=XFRjr_x-yxU
——————————————————————————————–
Number 15:
Resurrection life in the here and now  Psalm 15 & Matthew 5:17-48
As a child in the 1950's to help me go to sleep at night I would close my eyes and imagine being Bobby Charlton in the winter and Freddie Trueman in the summer.  How I would have loved to score from long distance like Charlton or bowl the perfect away swinger like Trueman.  Who our heroes are says a lot about who we aspire to be.
The troubled David longs to be close to God, 'O Lord, who shall sojourn in your tent?' Ps15.1   David knew the law, he understood God's righteousness and the personal implications for his life. He frequently interpreted a righteous life in terms of things he should not do: not slander, v3 not do evil to a neighbour, v3 not take offence from a fellow believer, v3,4 not take interest from personal loans, v5 not take bribes.  David did also grasp righteousness is positive and involves speaking truth,v2 respecting those who fear God,v4 and keeping promises even when it costs.v4
 But Jesus ramped up the expectation in the sermon on the mount, six times repeated the phrase, 'But I say to you' * when repeating an Old Testament law.  This placed expectation beyond what most would consider humanly possible e.g. 'Everyone who looks at a woman with lustful intent has already committed adultery with her in his heart.' Mat5.28
How then can anybody live a righteous life pleasing to God that displays the resurrection life of Christ in our lives?  Two New Testament prayers point the way.  Firstly, through the active word of God in our lives.  Jesus prayed at Gethsemane, 'Sanctify them in the truth; your word is truth.' John17.17
 Secondly through dependence upon God for the resurrection life of Christ within our lives, as the Hebrews author prayed, 'Now may the God of peace who brought again from the dead our Lord Jesus, the great shepherd of the sheep, by the blood of the eternal covenant, equip you with everything good that you may do his will, working in us that which is pleasing in his sight, through Jesus Christ, to whom be glory forever and ever. Amen.'  Heb 13.21,22
On reflection then, who would we pick as our hero?  Jesus Christ my living hope.
https://www.youtube.com/watch?v=u-1fwZtKJSM
——————————————————————————————
Number 14    Good Friday
Our desperate need for a test     Psalm 14 and Romans 3
 Every day at the Covid 19 briefing the government is questioned about tests.  When will we have enough tests?  Who should have tests?  What sort of tests should be available?  Who is responsible?  Who can do tests?  Why is this? It is because we all need to know the reality of our situation and when we do know then we can face the consequences.  The first step in solving a problem is always to understand the problem.
In Psalm 14 God sets out the test for humanity.  'The Lord looks down from heaven on the children of man, to see if there are any who understand, who seek after God.' v2  The diagnosis is devastating, 'They have all turned aside; together they have become corrupt; here is none who does good, not even one. v3   Paul quotes Psalm 14 as he explains God's law simply shows, 'everyone has sinned; we all fall short of God's glorious standard*' Romans 3.21 At the point when we are told we have a terminal disease we ask the question what can be done?  When we stand before God and realize that we deserve his judgement we ask the same question.  God's answer is, accept a gift.  The gift is, Jesus has taken the wrath of God that we deserve.  Paul explains it like this, 'the redemption that is in Christ Jesus, whom God put forward as a propitiation by his blood, to be received by faith.' Rom3.25  Propitiation means, wrath bearing sacrifice.  Jesus on Good Friday took God's deserved wrath against humanity, to be received by faith alone.
David cried, 'Oh, that salvation for Israel would come out of Zion!  When the Lord restores his people, let Jacob rejoice and Israel be glad!' v7  God replies, it has, through Jesus' death on Good Friday.  Now is the time to give thanks.
*New Living Translation
https://www.youtube.com/watch?v=CltrLsjsQl0
——————————————————————————————-
Number 13
For we do not have a high priest who is unable to sympathize with our weaknesses, but one who in every respect has been tempted as we are, yet without sin.                          Hebrews 4.15
 Despair or a sense of distance from God can grip any one of us.  Sometimes it is because we have begged God repeatedly and nothing has changed.  At other times we believed we were following God's will but it has become too difficult.  We want either our circumstances to change or God to change his mind.
It is not hard then to empathise with David in Psalm 13 as he repeatedly asks, 'How long, Lord?' v1,2 David asks questions we understand: 'Will you forget me forever?' 'Must I wrestle with my thoughts?' 'Will my enemy triumph over me?'
 Jesus on the Thursday evening went to Gethsemane with his disciples and prayed a similar prayer. One record of this is Mathew 26. 36-46.  There Jesus wrestled with his thoughts in prayer and as he did so he asked his closest friends to pray with him. Matt26.37  If Jesus felt the desire for companionship in prayer how much more should we be prepared to wrestle in prayer with others.  It is something very many, even longstanding Christians, shy away from but it is a vital ministry.  How good it would be if our church was an easy place to find supportive prayer partnership.
David v2 and Jesus 26.37 experienced deep sorrow in prayer.  Both were in a battle with an enemy, Psalm 13.2 and Matt 26.45.  Both were facing death, Psalm 13.3 and Matt 26.39.  Both had enemies who would rejoice at their death. Psalm 13.4 and Matt 27.20.
However, they also both shared a willingness to be obedient to God's will and to trust in his unfailing love despite the depths of their emotions.  David said, 'I trust in your unfailing love, my heart rejoices in your salvation.' v7  Jesus said, 'My Father, if this cup cannot pass unless I drink it, your will be done.' Matt 26.42  Whatever we face this Easter, Jesus has gone before us and so our hearts can rejoice in his salvation and we can, 'sing the Lord's praise.' v6
 I had not heard this Gethsemane hymn before but it beautifully captures the spirit of Maundy Thursday.
https://www.youtube.com/watch?v=mKfzrNs4-UU
———————————————————————————————–
Number 12
Flattering with their lips but harbouring deception in their hearts.   Psalm 12
Those of us who have experienced legal disputes will have stories to tell of the ease with which many rephrase events to their own advantage.  We have all witnessed denials and evasiveness in national life only for lies to be exposed later.  Sadly, even in church life brothers and sisters have at times turned on one another bringing disrepute to the name of Jesus.
Reading David's Psalm 12 in the light of Easter week brings into sharp focus the duplicity of sinful human kind and also the mission of Jesus to bring reconciliation between God and man and hope to the poor and needy. David's despairing words, 'Help, Lord, for no one is faithful anymore, those who are loyal have vanished from the human race.  Everyone lies to their neighbour; they flatter with their lips but harbour deception in their hearts.' vv1-2 are played out dramatically.  Repeated traps are laid through the week attempting to catch him in something he says,Luke20.20 the Chief Priests and the whole council persuade witnesses to lie,Matt26.59 and Herod and Pilate become close friends through the unjust conviction of Jesus.Luke23.11
But there is hope.  God keeps his promise in verse 5, 'Because the poor are plundered and the needy groan, I will arise.'  Jesus in his response to the council at his trial said, 'But from now on, the Son of Man will be seated at the right hand of the mighty God.'Luke22.69 He then through his death, resurrection and ascension conquered sin and death.  As Paul recorded, 'But thank God! He gives us victory over sin and death through our Lord Jesus Christ.'1Corinthian15.57
So this Easter week it is helpful to hold fast to the words of Jesus.  In the words of Psalm 12, verse 6, 'The words of the Lord are flawless, like silver purified in a crucible, like gold refined seven times.'  Through Jesus we have words that do not flatter or deceive.
Thy word is a lamp unto my feet and a light unto my path – Amy Grant (skip the adverts)
https://www.youtube.com/watch?v=a6LC8cu03Ig
——————————————————————————————-
Number 11
Come on coach!  How did you see that?
Psalm 11 & 1 Peter 4.7-11
At the beginning of the use of video cameras an American football team transformed itself from a mediocre performer to a top flight team in one season.  When the captain of the team was interviewed, he said after every match the coach made them watch a video recording of the match and examined in detail the performance of every team member.  Analysis like this and much more is now common place but if coaches had read Psalm 11 they might have caught on to this approach earlier.  'The Lord is in his holy temple …. His eyes see, his eyelids test the children of man.' vv4,5a 
 David refused to run and took his stand trusting in the Lord. v1  His stand takes the form of behaving righteously.  David links the holiness of God in heavenv4 with righteous deeds on earth. 'For the Lord is righteous; he loves righteous deeds; the upright shall behold his face.' v7
 Does this support the notion that going to heaven depends on how good a life we lead?  No, it does not.  Biblical teaching is that when God looks at a person who has faith in Christ he sees Christ's righteousness not their own.  This is termed imputed righteousness. 'This righteousness is given through faith in Jesus Christ to all who believe.' Romans 3.22  The righteousness here is the outworking of the Holy Spirit in the lives of believers.
Peter sees the outworking of righteousness as being alert, sober minded to promote prayer, deeply loving, hospitable and applying one's gifts to the benefit of others. 1Pet 4.7-10 'So that in all things God may be praised through Jesus Christ.' 1Peter 4.11  The challenge for us is how to do it when in lock down.  To summarise Peter, teachers should teach and servers should serve. v11
https://www.youtube.com/watch?v=idQ1n3cdgfo
---
Number 10
Does God really want me to suffer in silence?
 *Hilary was living at home with three small children.  Her husband had just been made redundant and she worked shifts as a carer.  The house they were living in was privately rented and had severe damp problems affecting the family's health.  The landlord had been making excuses for two years now and it had got to the point that it dominated Hilary's mind.  When she went to church, Hilary found it almost impossible to join in the praise when everybody else seemed so happy.  Hilary kept asking herself, 'Does God really want me to suffer in silence?'
One third of all psalms are laments, that tell the Lord about a difficult situation, ask him for help and praise him for help.  In times of difficulty God can seem remote.  In Psalm 10 David says, 'Why, O Lord, do you stand far away?' v1  David describes the motivations of oppressors.  They reject God,vv4,11 are arrogant and fixed on their own evil schemes,v2  boastful and greedy, v3 and despising of their enemies and the poor. 'As for all his foes, he puffs at them.'v5
 The oppressor's actions betray him.  He seeks to exploit the weak, laying traps for them,v8 always watching out for new victims, 'He lurks that he may seize the poor,'v9  The consequence is, 'the helpless are crushed.'v10  He then boasts to himself, 'God has forgotten, he has hidden his face, he will never see it.'v11  We can see from Psalm 10 such oppression is not limited to individuals such as Hilary's landlord but applies to many organisations, political parties, businesses and even countries.
No wonder then that David cries, 'Arise, O Lord; O God, lift up your hand;' and 'Break the arm of the wicked evil doer.'vv12,15   But, 'God is not deceived: God is not mocked, for whatever one sows, that will he also reap.'Galatians6.7  In the end David's final trust is in God's eternal kingship and his desire to hear the afflicted, strengthen them, do justice and grant them peace.vv17,18
 Does then God want us to suffer in silence?  Definitely not, he wants to hear us in our troubles and church should be a safe place for us to say it out loud.
https://www.youtube.com/watch?v=4M-zwE33zHA
*Hilary is a representative figure.
——————————————————————————
Number 9:
Beginning and ending with praise
 From my early days as a Christian I remember two pieces of advice that were frequently repeated.  Trust the word of God rather than your feelings because it is God who made the promises and don't wait to feel like praising before you praise him, just start.
In Psalms 9 and 10 David constructed one acrostic poem.  Psalm 9 is a psalm of praise and Psalm 10 is a lament.  He speaks as an individual but also in his capacity as king he speaks on behalf of the nation.  He faces troubled time with praise. 'I will give thanks to the Lord with my whole heart; I will recount all of your wonderful deeds.  I will be glad and exult in you; I will sing praise to your name, O Most High. 9.1-2 He then recounts how the strength of the Lord defeated the enemies of God's people. 9.3-6  He did this because God reigns eternally and his throne is a throne of justice, 9.7 his justice is righteous and he applies those righteous judgements to mankind. 9.8-9   As David considers how God has been a stronghold for the oppressed it causes him to burst into song recounting all God has done. 9.11 
David did not praise God because he lived a trouble free life.  He praised God because he deserves praise and mostly he praised God because God does not forget the needy and the poor.  'For the needy shall not always be forgotten, and the hope of the poor shall not perish forever.' 9.18  In our testing times it would be good to remember the character of God and what he has done through Jesus and give him an offering of praise.  'Here is a trustworthy saying that deserves full acceptance: Christ Jesus came into the world to save sinners – of whom I am the worst. 1Timothy 1.15
 So let's join all the saints for the last 340 years in singing God's praise with https://www.youtube.com/watch?v=roxlm_gCb7c
———————————————————————————————-
Number 8 part 2
We are designed for intimacy.  Psalm 8.4-5 and Hebrews 2.5-13
 Sylvia has just been moved from the town centre to a top flat on the edge of town; Jill speaks with the husband she lost last year each day; Ahmed lives in a shared government provided house but no one else speaks Arabic; Graham left university last year and was excited to get his first job in a new town but now he has been placed on furlough.  Each one surrounded by people but craving intimacy.
If it is so hard to find human intimacy, how can intimacy with God be gained, when David in Psalm 8 describes the massive gap between the creator of the universe and humanity?  *'What is man that you are mindful of him, and the son of man that you care for him?' v4a Hebrews Chp 2 interprets this passage to reveal Jesus as the means by which humanity can gain intimacy with God and regain the relationship with Him that He had always intended.  Son of man is a term Jesus regularly used to referred to himself.  It was Jesus, when he took on humanity, that was made a little lower than the angels v5 and Jesus who was crowned with glory and honour following his death on the cross, resurrection and ascension.  'But we see Jesus, who was made lower than the angels for a little while, now crowned with glory and honour because he suffered death, so that by the grace of God he might taste death for everyone.' Hebrews2.9 Jesus has made believers sons and daughters of God, been the forerunner of our salvation and made his people holy in God's sight. Heb2.10-11
'Jesus is not ashamed to call them brothers and sisters.' Heb2.11 It is difficult to get more intimate than that.  As we have been designed for intimacy with others so our soul cries out for intimacy with God.   'Jesus says, "Here am I, and the children God has given me." Heb2.13
https://www.youtube.com/watch?v=f8TkUMJtK5k
*ESV translation
————————————————————————————————
Number 8
In the darkest place one can see the best.
 Who hasn't walked hand in hand through a remote place, laid on the ground and gazed at the wonder of the night sky?  David's night in Psalm 8 would have been darker and therefore his stars brighter than most of ours.  It might have been under such a sky that you first declared your love, it is easier under the cover of darkness.  But to David the sky shouted out the laws of creation.
Firstly David declared the majesty and reputation of YHWH (Yahweh) God's self-given name.  'You have set your glory in the heavens.' v1  So great is Yahweh that he takes the weakest of all things, the praise of children and infants, and makes something great and strong from it. v2 
To the modern mind the wonder of God's creation of the universe is even greater than David's as our telescopes and satellites probe the beauty and size of His creation. v3  How humbling this is when we compare our apparent universal insignificance to His creation, only made significant by God's compassion for us. v4  
It is to God and God alone that we owe our role in the world.  He has honoured humanity with being in His sight, made a little lower than heavenly beings.  He ascribes us with honour. v5  With such honour comes responsibility, as His emissaries, to care for His creation. vv6-7
This puts a particular light on what God's work in our world consists of.  But before, during and following the day's work we are to be inspired by His creation to give honour to His name. Yahweh.  'Lord, our Lord, how majestic is your name in all the earth.' v9
https://www.youtube.com/watch?v=3GKhDCsLrUg
————————————————————————————————
Number 7
Where's the justice in that?
Mohammed* was stopped at a road block driving his government truck.  He had just picked up some people at the side of the road, as is normal in his country, not knowing they were participants in an anti-government protest.  Mohammed was arrested, imprisoned without trial and regularly tortured in a police jail for over 3 years.   For many, even most in the UK, David's words in Psalm 7 can seem extreme, 'Save me from all my pursuers and deliver me.' v7 Mohammed's story reminds us the bible is for all people, over all time, and is highly relevant in many cultures.  David's cry to God, 'Arise, O Lord, in your anger; lift yourself up against the fury of my enemies;' v6 is understandable.  David like Mohammed was innocent and yet their lives were threatened.  Where is the justice in that?
David however, does not seek to take vengeance himself but seeks protection v10 and justice v12 from God and in the end praises Him because he trusts in His righteousness. v12
 Jesus taught and lived an even higher standard.  'But I tell you, love your enemies and pray for those who persecute you, that you may be children of your Father in heaven.' Matthew 5.44-45 Paul explains, Jesus died for us when we were enemies of his, 'For if, while we were God's enemies, we were reconciled to him through the death of his Son, how much more, having been reconciled, shall we be saved through his life.' Romans 5.10
 How is it that Mohammed could pray for his persecutors and leave justice to God?  Only through first receiving the grace of God.
https://www.youtube.com/watch?v=Vcps8EQUOt4
*Mohammed is not his real name to protect his identity.
---
Number 6
'I can't go on anymore!'
 Marie* in the midst of a crowd took me to one side and said, 'I can't go on anymore, I just can't do it.'  There had been too many false dawns.  Each step forward was for a moment like an exhilarating rush of a wave up the beach only for the backwash of loneliness and fear to grip her soul and drag her back.  How can we pray when desperation has drained us of hope?  David in Psalm 6 has just that experience, 'Be gracious to me, O Lord, for I am languishing; heal me, O Lord, for my bones are troubled.  My soul is greatly troubled.  But you, O Lord – how long.' vv2-3  It is that question, 'how long', that is so hard to get beyond, not only for Marie, but today for the nation.  David was God's anointed King, from David's line would come the Messiah and yet he knew the depths of despair.  He knew what it was like to cry all night, seemingly endlessly.  'I am weary with my moaning; every night I flood my bed with tears. v6  David grasps the one lifeline he knows, God's steadfast love.  'Turn, O Lord, deliver my life; save me for the sake of your steadfast love.' V4  It is God's steadfast love, not our strength, that is the source of hope and that is perfectly expressed in Jesus Christ.  'The life I now live in the body, I live by faith in the Son of God, who loved me and gave himself for me.' Galatians 2.20
This youtube clip may help us set our hope in Him.  This is my prayer for every one of our asylum seeking and refugee families with tears in my eyes. https://www.youtube.com/watch?v=reAlJKv7ptU
*Marie is not her real name and is a mash up of several real people, not all are female, to protect their identity.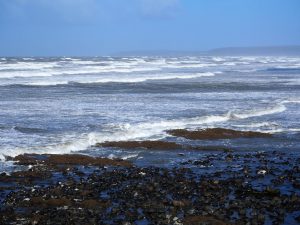 ————————————————————————————————
Number 5
                                                        No one can serve two masters
Jesus added, 'For you will hate one and love the other; you will be devoted to one and despise the other. You cannot serve God and be enslaved to money. Matthew 6.24
Do we ever feel our lives are compromised by competing pressures?  Perhaps at work or in the family we know something is wrong but the pressure of loyalty tempts us to compromise.
In Psalm 5 David makes clear there is no middle ground. 'For you are not a God who delights in wickedness.'v4 
So how do we delight in Godly righteousness?  David presents us with a model that starts as we rise in the morning as we greet our Lord and prepare to make the day our sacrifice of worship. v3  We are confident to approach Him because of his, 'steadfast love.'v7  We conduct ourselves with reverence, aware of his presence in the knowledge that this straightens our lives onto a righteous path.
Why would we choose this way of life if it can bring about rejection, ridicule and opposition?  Simply because it brings with it rejoicing and joy and God's protection. v11  David concludes with, 'For you bless the righteous, O LORD; you cover him with favour as with a shield.'  It is not only our body that needs a shield, it is our spiritual heart as well.
Let's praise our God each new morning.  https://www.youtube.com/watch?v=QtA-ywPuMEw
—————————————————————————————
Number 4
Character in a Crisis is Critical
In C S Lewis' The Lion, The Witch and the Wardrobe the professor asked Peter and Susan who does their previous experience and knowledge of Edmund and Lucy lead them to believe?  Both had visited Narnia, Lucy shared the good news but Edmund denied it for his own selfish reasons.  Psalm 4 pursues the same questions about character when under great pressure.
David draws upon his previous experience of God and so trusts Him now. 'You have given me relief when I was in distress.  Be gracious to me and hear my prayer!'v3  It is a passionate cry from the heart.  David urges reflective prayer,v4 obedience and trust in Godv5 because that way leads to joy in the Lord.v7
In contrast David condemns the high born leaders who use the crisis for their own gain lying and deceiving the nation.v2  He calls such deception loving, 'delusions and seeking false gods' but the ancient Hebrew for seeking false gods is equally translated seeking after lies.  How we need Godly leaders of integrity.  How also we need to discern when to be angry regarding exploitation but not being led into sin ourselves.v4 
Who does our past experience lead us to trust?  This youtube clip celebrates trusting in Christ alone.
https://www.youtube.com/watch?v=wNRFumI2ch0
————————————————————————————————
Number 3
Coping with my zombie apocalypse.
The answers came thick and fast, spiders, shadows in my bedroom, creaks at night, the toilet flush, a zombie apocalypse.  I had just asked a primary school class, 'What really scares you?'  Of course, those fears are not rooted in a genuine threat, never the less the fear is real.  How, though as adults, do we respond to genuine threat?  I have realised that I stop breathing when suddenly threatened and have to tell myself to breath again.
I often ask asylum seekers who have experienced sustained extreme trauma if they are sleeping OK?  Everyone has said they have real difficulty sleeping.  In Psalm 3 David prays in the middle of extreme trauma.  His murderous son has just launched a military coup, turning nearly all the country against him and he is being pursued by an army of thousands.  David boldly states, 'But you, Lord, are a shield around me, my glory, the One who lifts my head high.'v3  Can David sleep OK?  Amazingly, yes he can.  His words are, 'I lie down and sleep; I wake again, because the Lord sustains me.'v5  I pray that whatever your 'zombie apocalypse' you will know the Lord as a shield around you and from that gain an inner peace.
https://www.youtube.com/results?search_query=the+lord+is+my+shield+song
————————————————————————————————
Number 2
Who and what am I?
I knocked on my son's door and it was opened by my 4 year old grand daughter dressed on her latest fancy dress costume.  'Good morning Princess Cinderella,' I said. 'NO!!!' she exclaimed, 'I am Xena the Warrior Princess!'  Even at four it is kind of important to know who we are, despite gormless Grandparents.
Our sense of who and what we are can be seriously challenged when things suddenly change on us.  It can be bereavement, sickness, retirement, redundancy, an accident, war, enslavement, the birth of a child or a pandemic.  When we look in the mirror the question pops up, 'Who or what am I now?'
In Psalm 2 David remembers God's promise regarding his son Solomon, who is to be the next king and build the temple in Jerusalem.  'You are my son; today I have become your father.'v7  This was not just a promise or prophecy for just Solomon it reached its complete fulfilment at Jesus' baptism when God the Father repeated the words, 'You are my son, whom I love; with you I am well pleased.'  Jesus then through his death and resurrection created the way for everybody who trusts in him to be a child of God.  Paul writing to the church in Galatia said, 'You are all children of God through faith in Christ Jesus.'Galatians3:26 
So then, whatever happens and however we feel, for those who trust in Jesus, when we look in the mirror God sees – a child of God.
Here is a youtube clip celebrating just that – https://www.youtube.com/watch?v=lKw6uqtGFfo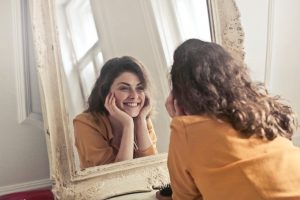 ————————————————————————————————
Number 1
The concrete and the clay beneath my feet begins to crumble but love will never die. Unit 4 plus 2, 1965.  Does anyone remember this?
How many of us feel the ground beneath our feet has begun to crumble?  What seemed certain a few weeks ago is no longer sure ground.  Uncertainty is now the new norm from will my favourite café or pub still be there to how many of my family will survive the next few weeks?  What is the solid ground I can now stand on? Will I be able to pay my bills and feed the family to as my son in law asked, 'will Liverpool be cheated of the Premier League title?'
Some of us have been plunged into frantic activity, if we are an NHS professional or in the new buzz phrase ,a key worker.  Others into enforced inactivity with self imposed lock down for the greater good.
Whichever we are now is a good time, to take time, to think about the ground we stand on, whether we have become a headless chicken or socially distanced.  I have decided to think about a psalm a day on top of my usual bible study starting with Psalm 1 because it sets out ground that does not crumble.
It says, 'Blessed is the one … whose delight is in the law of the Lord and who meditates on his law day and night.'v2  King David only had the Old Testament law, we are so much more fortunate, we have the whole bible including the accounts of Jesus life.  For David, God's word was the solid ground to build a life on and he described such a life as, 'like a tree planted by streams of water which yields its fruit in season.'v3  So that's the solid ground I am going to stand on while all else may crumble away.
Geoff Williams
---
Other Daily thoughts from Gemma Kidd can be found at:
www.appledorebaptist.org
+
Sunday Services are streamed live on Facebook from:
www.westwardHoBaptist.co.uk