W E   R U N   A N    I N C L U S I V E   T R A D I T I O N A L   S U N D A Y  
S C H O O L    W I T H   A   T A I L O R E D   M O D E R N   T W I S T  .  .  .
NOTE:  …NO SUNDAY SCHOOL Whilst Chapel is closed
 Next Sunday School When we reopen.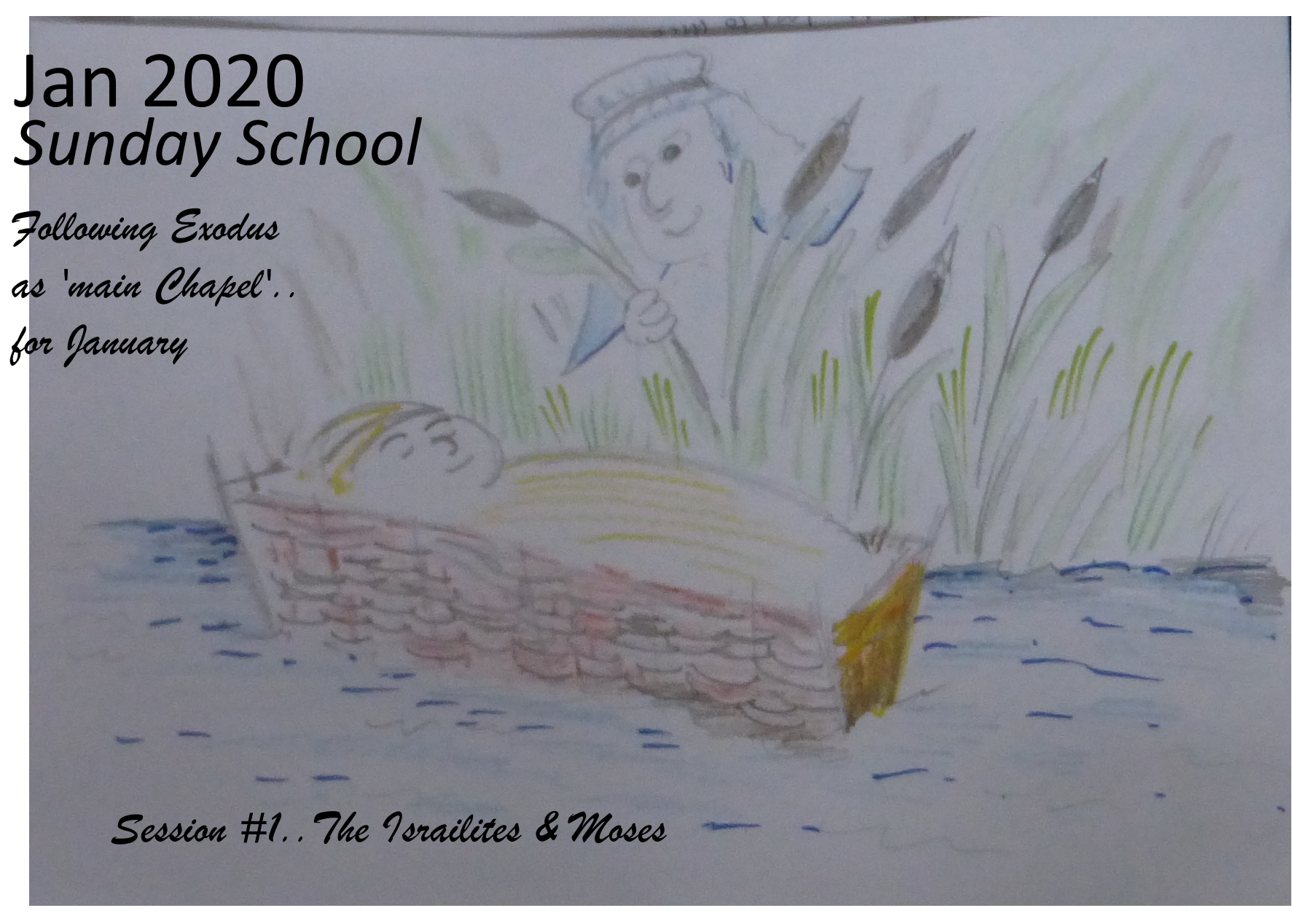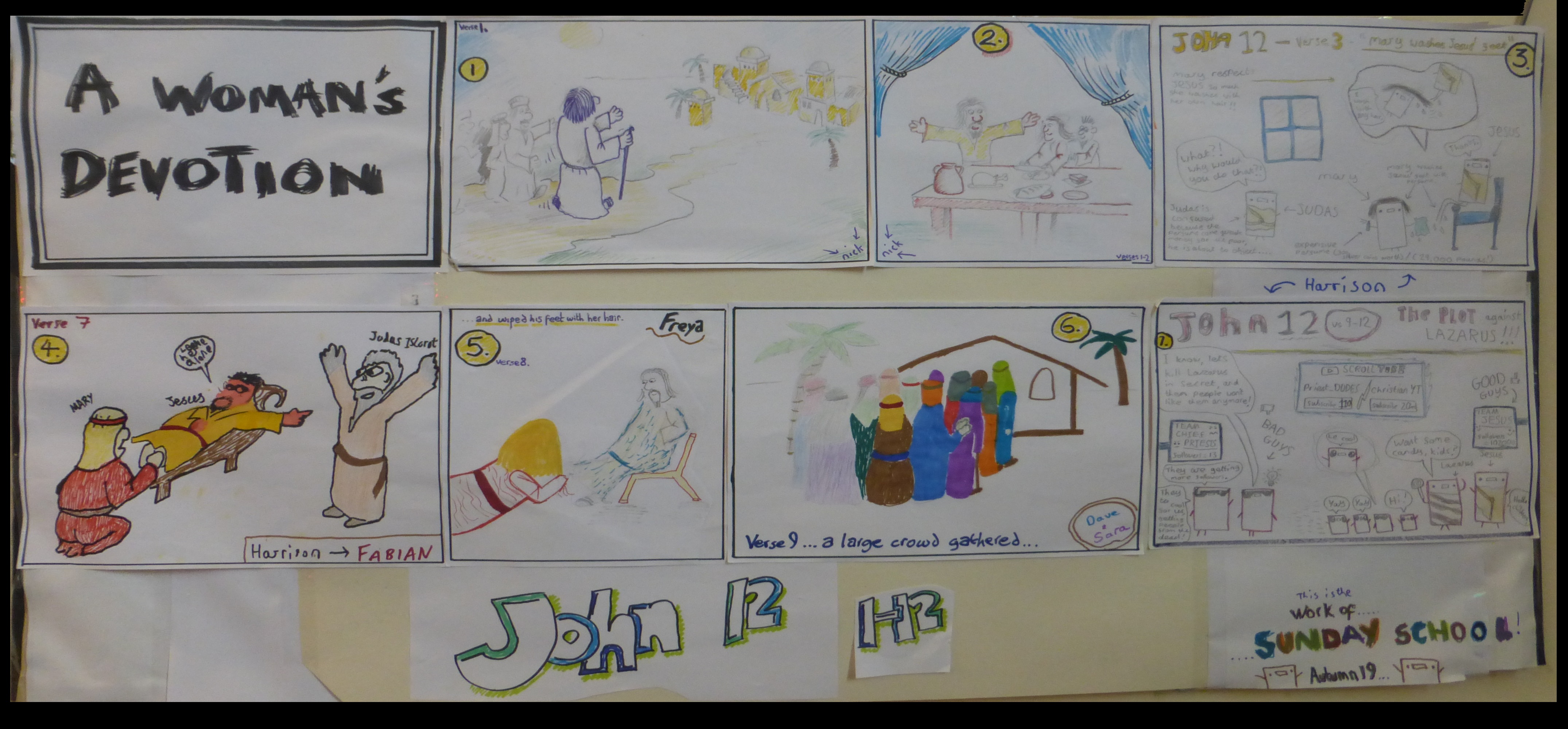 The children designed and drew their own storyboard illustrating the
story of the woman who washed Jesus' feet with her hair.  Oct 19
( now hanging in the Chapel )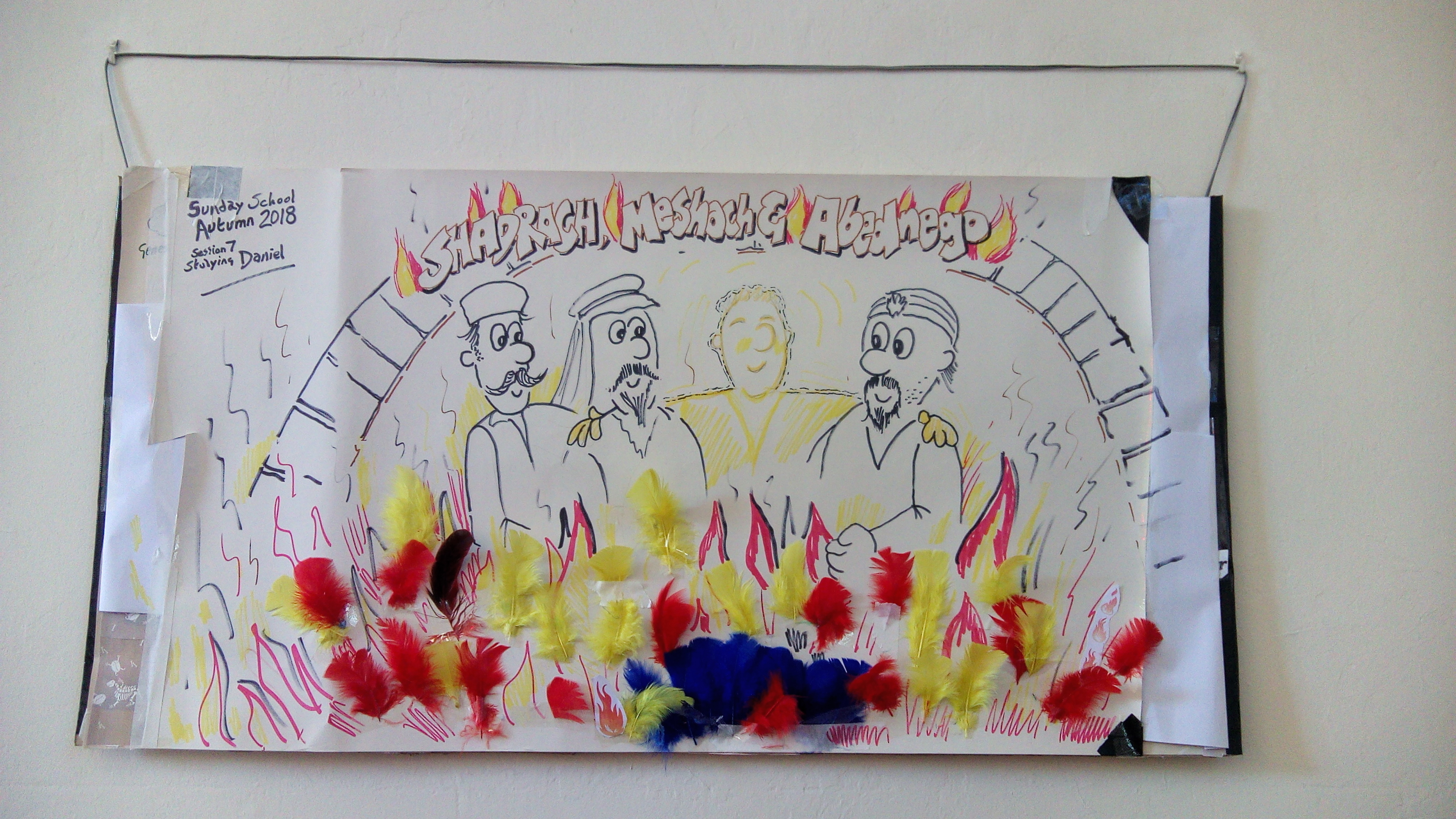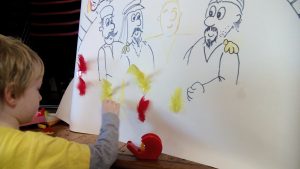 We studied the book of Daniel…Firey flame freeze…firey sticking..,..Nov 2018
29thOct Jackie Childrens talk LIGHT
==================================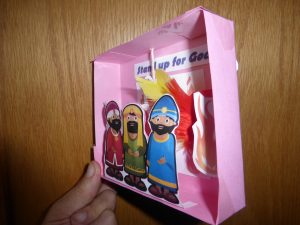 Session 7 14th Oct 18 Daniel C3
We made mini 'Furniss theaters' as we studied the story of
Shadrach, Meshach and Abednego
---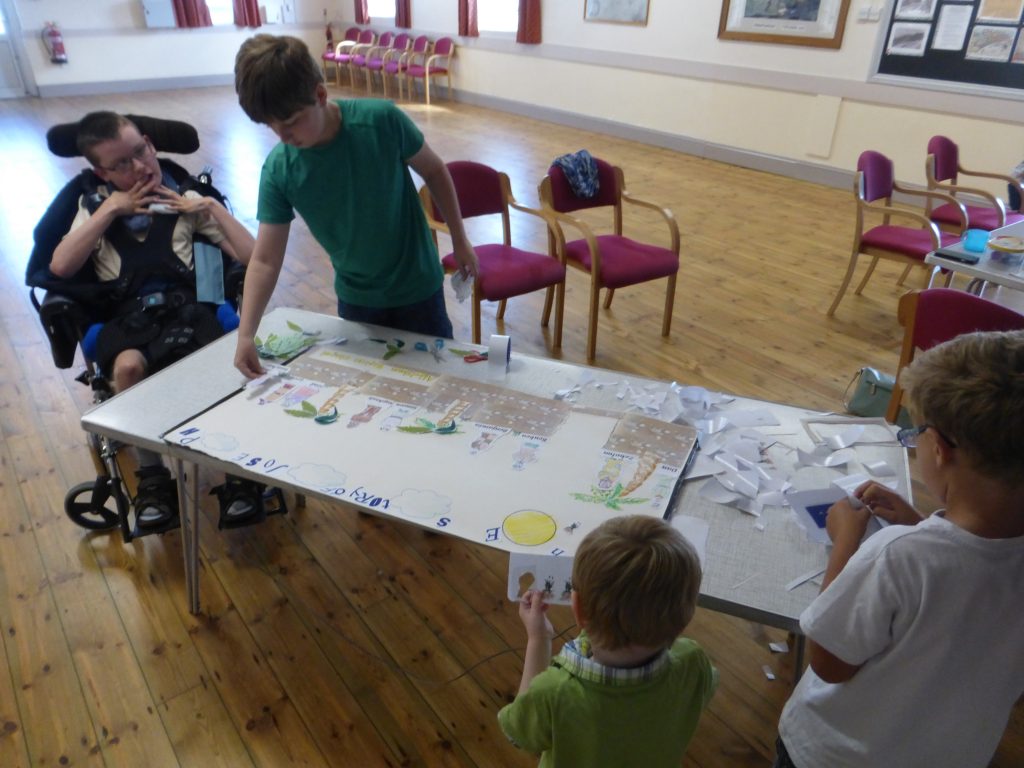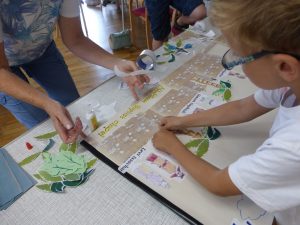 This spring & early summer we studied Josephs Family in Genesis..finishing with a large storyboard which now hangs in the Chapel.
---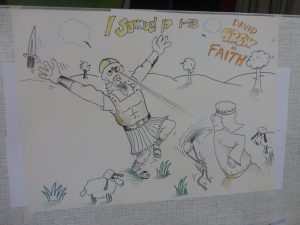 Session 11 …Davids Faith 25 Feb 18
————————————————————————————————
14th Jan 2018 We listened to an audio story of David & Saul….Coloured in our own A4 worksheets & made 'Miracle of Mercy' Badges.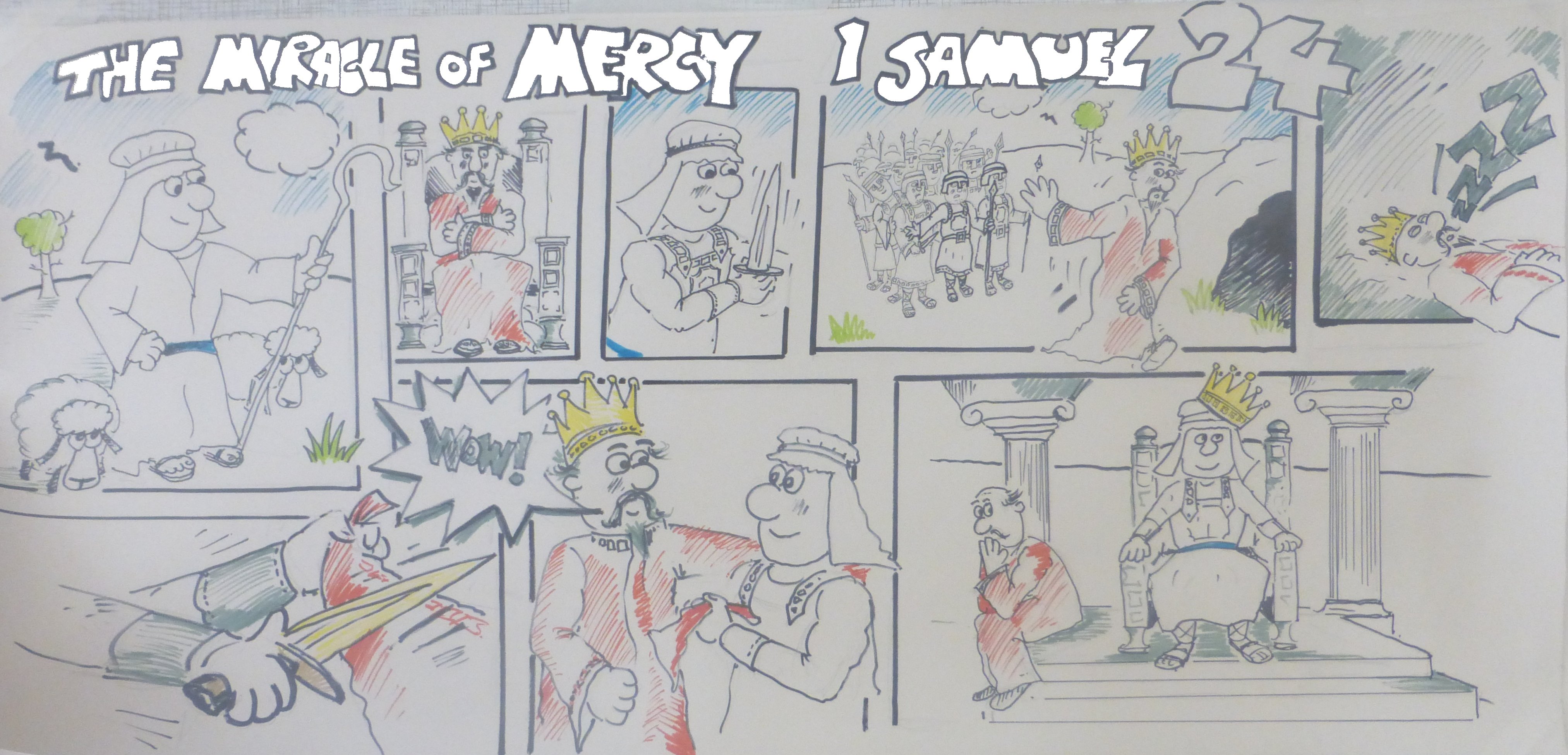 David was a Shepherd when God chose him to be the future king of Israil. King Saul was not happy with Davids popularity. After David had become a great warrior Saul took 3000 men out into the country to kill David. Saul was taken short and nipped into a cave where he fell asleep. David was in the cave but instead of killing Saul he cut off a piece of robe which he later showed to the king to prove that he was not out to get him. Saul believed David and was able to eccept David becoming the new king.
---
Childrens Christmas Play Dec 2017
—————————————————————————–
An example of our regular childrens talk (before we go out to the Hall)
Jackie Thorpe…Bible Sword Drill