NEXT SERVICE:-
Sunday Service 4th Dec–   Alan Thorpe

Our title for the day will be:-
Here is my servant
readings from-
Isaiah 42: 1-9
---
The church as a whole across Europe and beyond are praying for Ukraine today. Prayers were said in churches nationwide on Sunday including our own. If you would like to give towards relieving the immediate suffering to those in Ukraine and those who have fled to nearby countries the Baptist Missionary Society is in partnership with churches on the ground. It is great to do as well as pray. Here is the link to the BMS Ukraine giving page.

Check out our NEW easy to follow page layouts on 'Daily Devotionals' and 'Sermon' pages.
---
If you would like Prayer for anything email us at : abbotshambaptist@gmail.com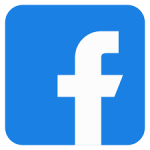 click our name (below) to visit our page-

Abbotsham Baptist Chapel Charities Number- 1191292
If you would like someone to contact you please fill in this form.