Sunday 17th January 2021
Dick Chammnings  1 John 2   18-27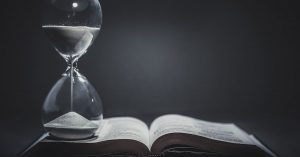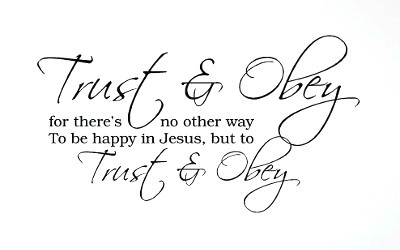 ---
Sunday 10th January 2021
NOT LOVING THE WORLD
Dave Hoppy Hopwood with 1 John 2   15-17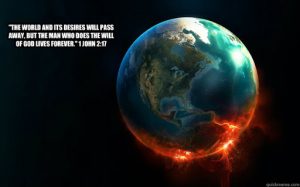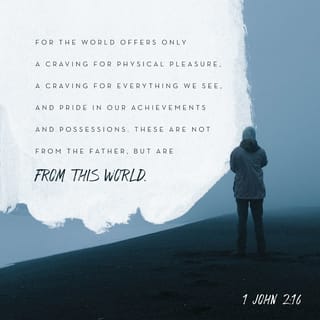 ---
Sunday 3rd January 2021
THE WORD OF GOD IN US
1   J o h n   c2    v12-14            with Geoff Williams
and now part 2 :-
---
C H R I S T M A S   S U N D A Y
27th Dec
---
C H R I S T M A S    D A Y               "It's a Boy"  with Geoff
---

Sunday 20th December   Dick Chamminngs

——————————————————————–

Sunday 13th December 20  John Raymont

reading from-   Luke 1: 46-55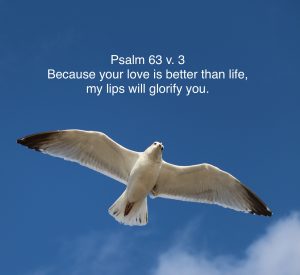 ---

Sunday 6th December 20   Dave Hoppy Hopwood
Isaiah 7 :14 & Luke 1:35
The Lord himself will give you a sign
---

Sunday 29th November 20   Andrew  Littlejohn
Hebrews 1-7 He is the Radiance of the Glory of God
---
Sunday 22nd November 20   Alan Thorpe  Mini Audio Sermon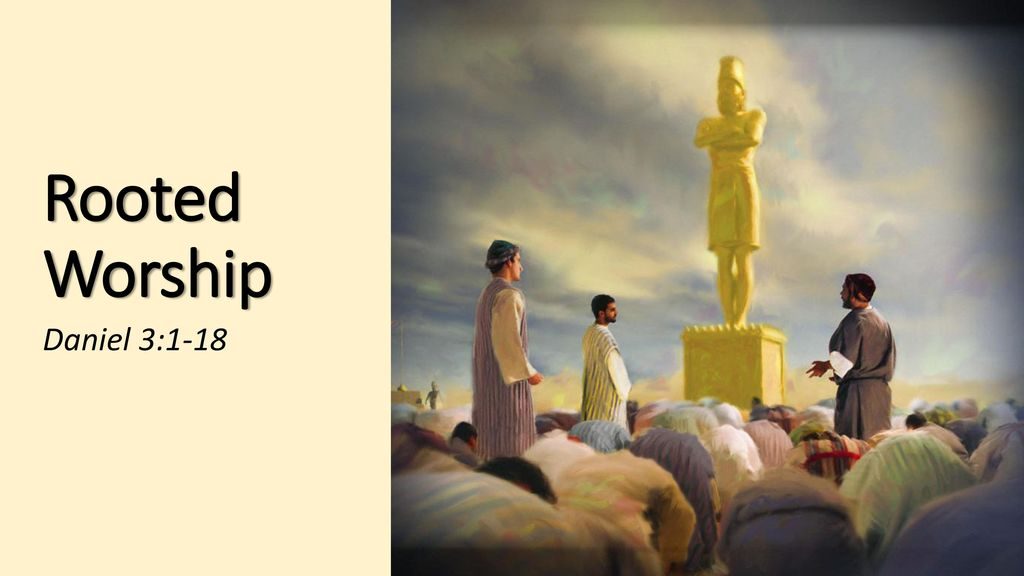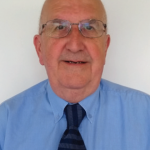 "Turn in your Bibles to Daniel c3  v1-18″
Click the sound bar below to listen to today's sermon
————————————————————–
Sunday 15th November 20     John Raymont   Mini Audio Sermon

Daniel Chapter 2           Photo from John's walk         Click the sound bar below…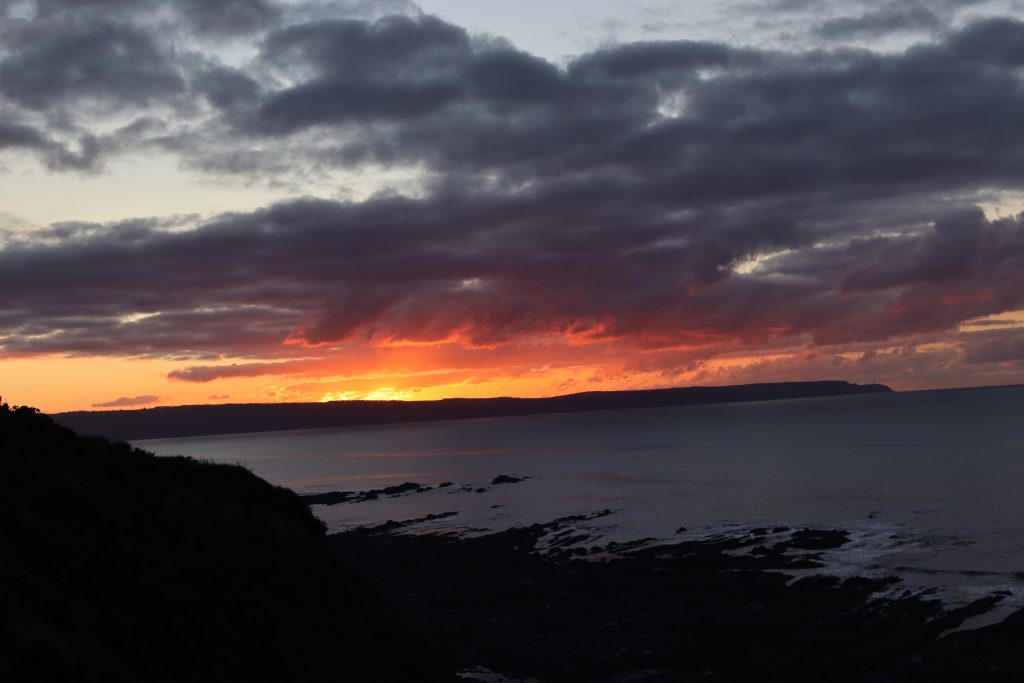 additional readings from Hebrews  4 v 12
---
Sunday 8th November 20-   Dave Hoppy Hopwood
---
Sunday 1st November 20-   Dave Hoppy Hopwood… Continues with our theme…
————————————————————–
Sunday 25th October 2020   Dick Chamnings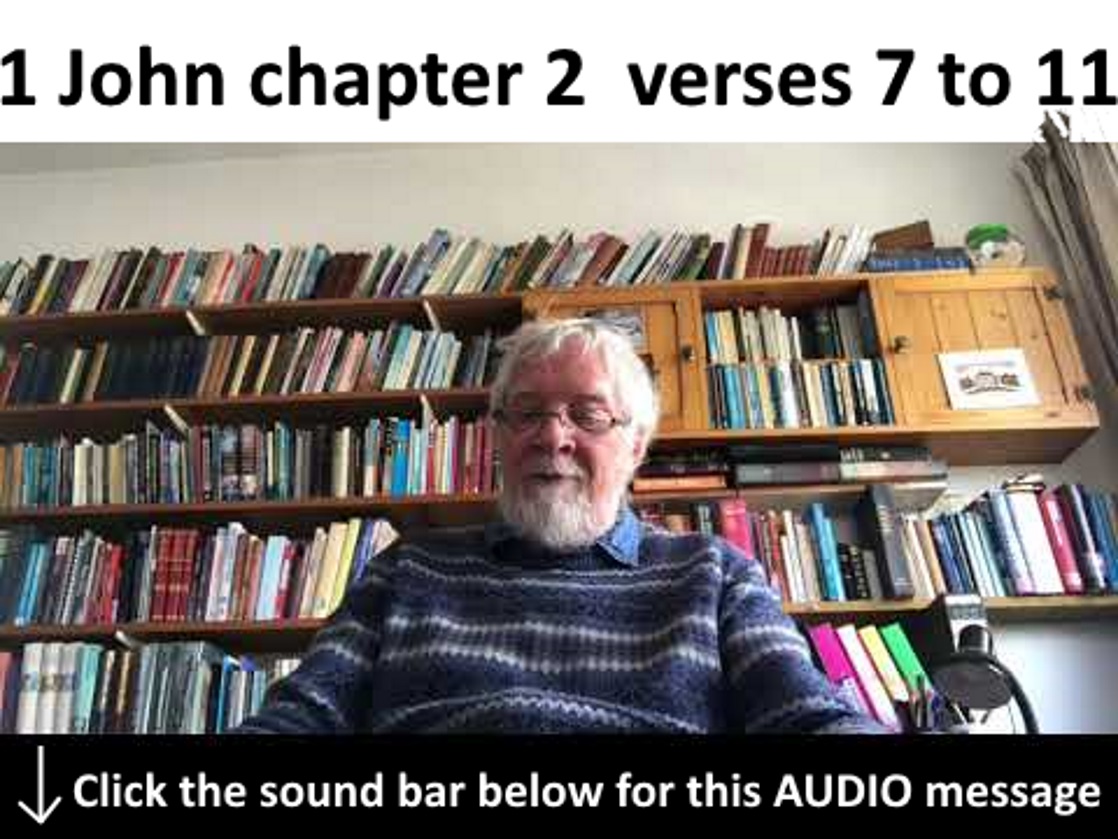 ---
Remember your global neighbours-
'Google' : b m s world mission         On this web site check out:
solidarity    Sunday    video
Sunday 18th October 2020  G E O F F   W I L L I A M S
Propitiation and me.        Part 1-
Part 2-
---
Sunday 11th October 2020
G E O F F   W I L L I A M S    Walking in the Light of Jesus
part 1-
part 2-
---
Sunday 4th October 2020
G  E  O F  F    W  I  L  L  I  A  M  S         Jesus the Word of Life
part 1-
part 2-
---
Sunday 27th September 2020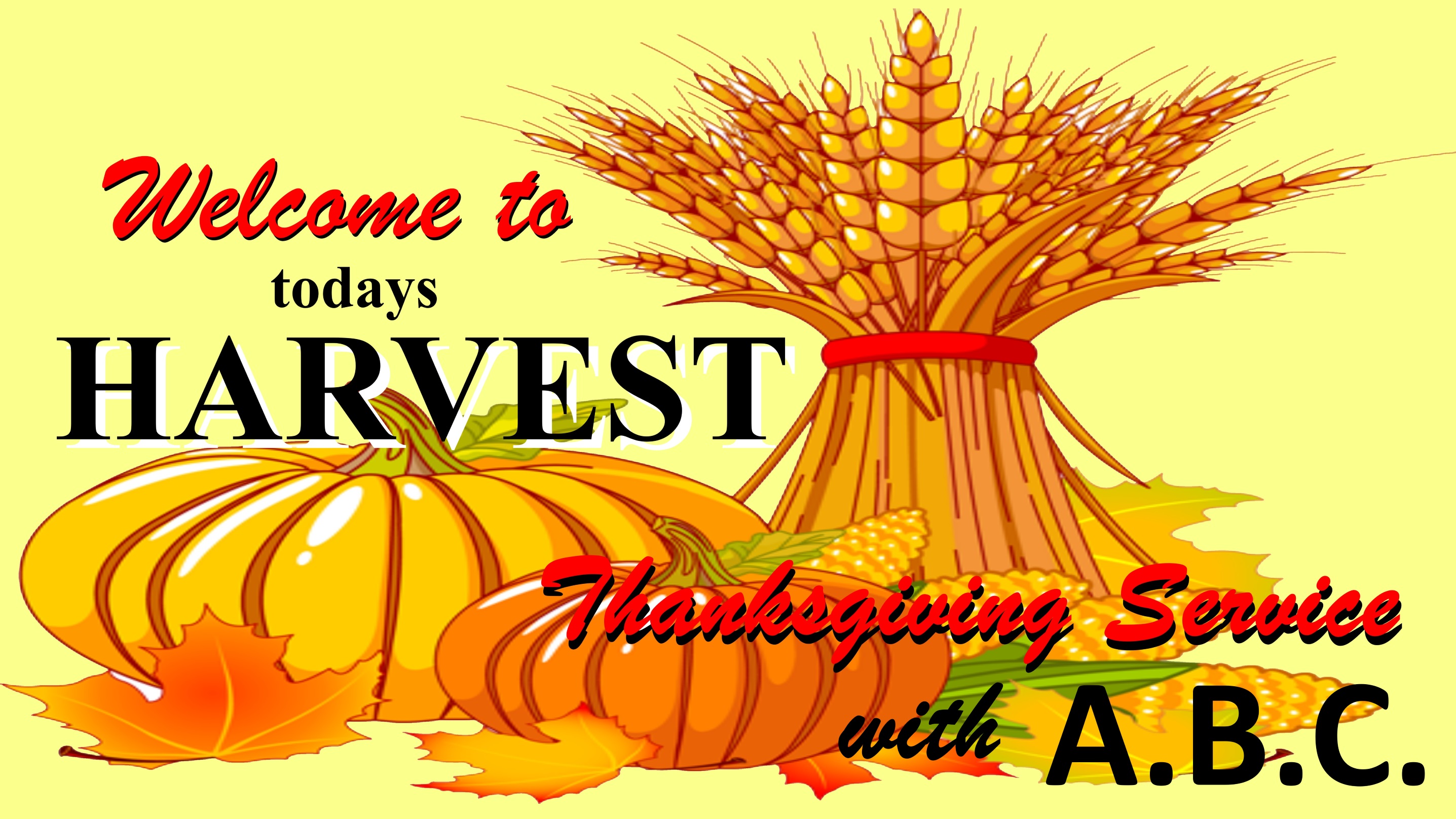 A L A N   T H O R P E        
L e a d s   o u r   H A R V E S T    T H A N K S G I V I N G
Title: What's stopping our communication with God ?
Click the sound bar below for our Audio service
*** includes a special message for Piers & Liz***
---
Sunday 13th Sept 20 Dick Chammings        Ephesians Chapter 4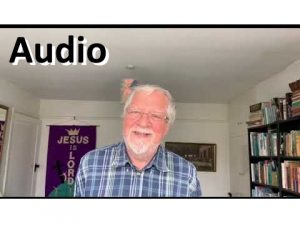 Click sound bar below…
——————————————————————–
Sunday 6th Sept 20 Alan Thorpe – What is a Church ?
Reading= 1 Corinthians 3  v9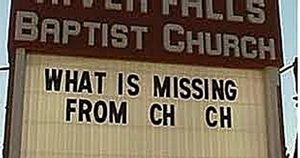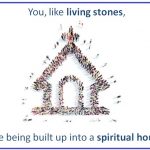 ---
Sunday 23rd Aug 20: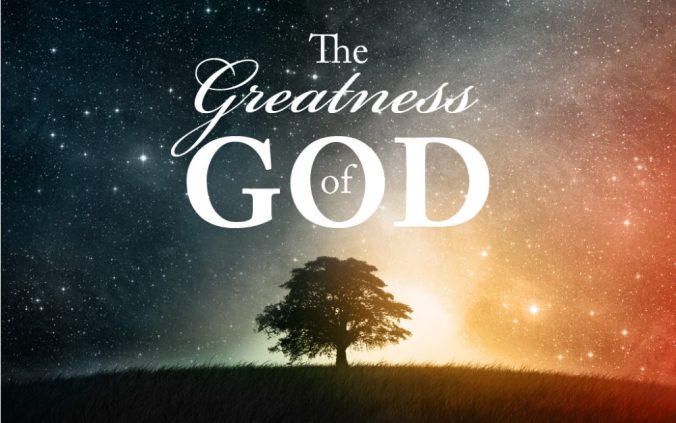 THE GREATNESS OF GOD –A mini audio sermon from John Raymont
P  s  a  l  m      8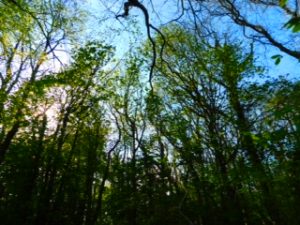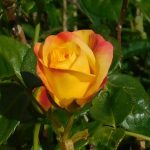 Photos from John's Woodland walks
---
H E R O E S      I N     L O C K D O W N  –  A four week mini series with Dave Hopwood.   Recorded especially for Abbotsham Baptist Chapel.
Sunday 16th August  W E E K  4.        Joseph
Don't Give Up   Keep Believing                             Part 1.
Don't Give Up      Keep Believing                 Part 2.
———
Sunday 9th August  WEEK 3.     Mary
Faith & Change A New Normal       Part 1.
Faith & Change A New Normal    Part 2.
——-
Sunday  2nd august   WEEK 2.       Esther
Faith and Action Under Pressure – Part  1
Faith & Action Under Pressure.. Part  2
——-
Sunday 26th July 20    WEEK  1.             Daniel
Staying in touch with God  –  Part 1
Staying in touch with God- Part 2 ( Just press the white 'Play' triangle)
—————————-
S U N D A Y  5th  J U L Y       V i r t u a l   S e r v i c e
Audio clip #1    Hymn- And can it be
Audio clip #2 GOD WORKING IN UNEXPECTED WAYS- Dave Hopwood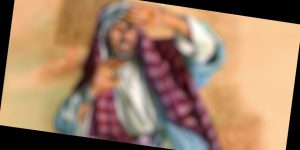 SAUL CHANGES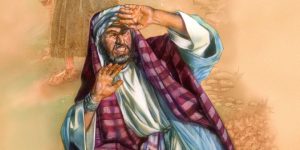 Audio clip #3 Communion 
---
S U N D A Y   21st   J U N E     V i r t u a l   S e r v i c e 
Audio clip #1        Hymn- Amazing Grace
Audio clip #2  Sermon- Dave Hopwood- Celebrating Pentecost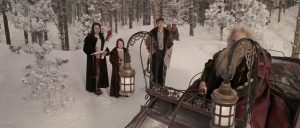 Read: Acts Chapter 2
Read: Ezekiel  Chapter 37
Audio clip #3 Closing Prayer- The Lords Prayer   
---
SUNDAY 24th MAY      PENTECOST  SUNDAY   (The Holy Spirit comes to all believers)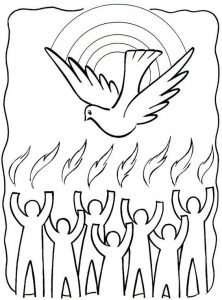 Pentecost  (meaning fiftieth) was originally marked fifty days after 'passover'.  Now celebrated on this the 7th Sunday after Easter.  Pentecost commemorates the descent of the Holy Spirit. Now automatically received when becoming a Christian.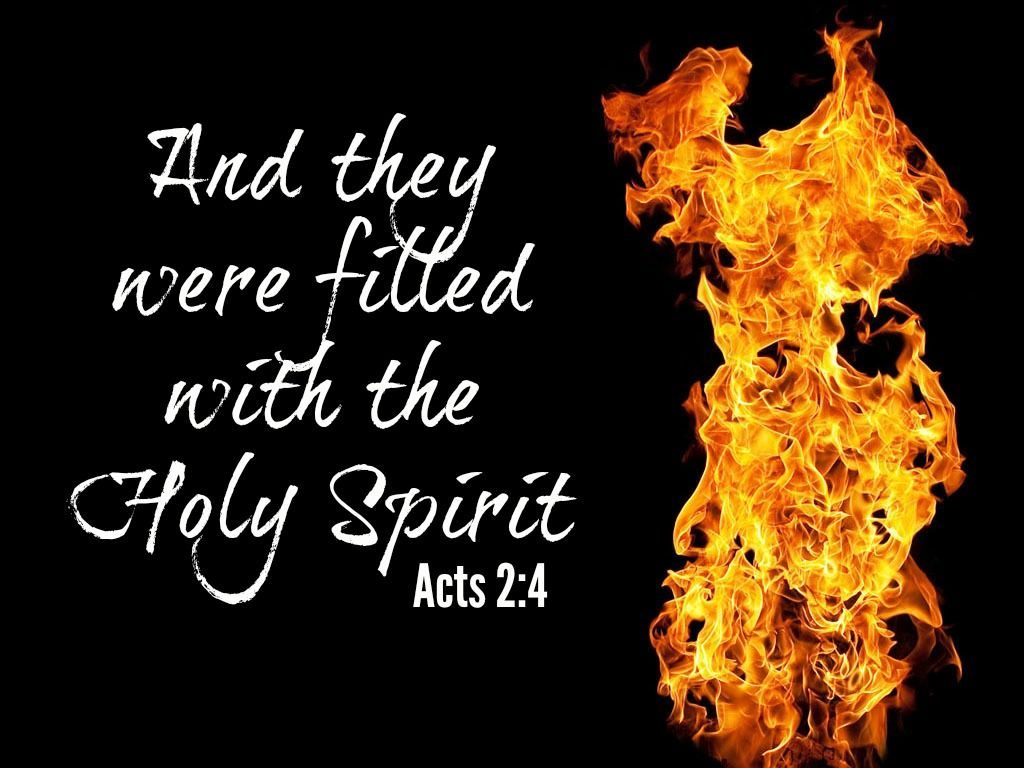 ---
THURSDAY 21st M A Y    ASCENSION DAY (The 40th Day of Easter)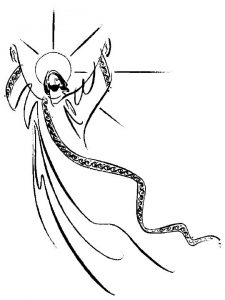 Ascension day commemorates Jesus ascension into heaven.  Jesus promised the disciples that they would soon receive the Holy Spirit, and asked them to remain in Jerusalem until the spirit had come. They waited and prayed.  39 days after that first Easter Sunday…..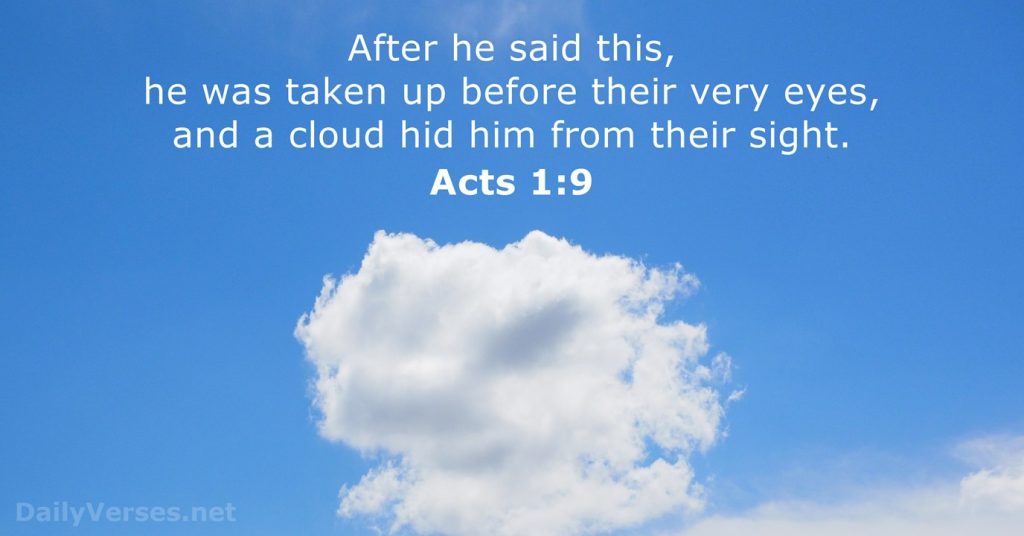 ————————————————————————————————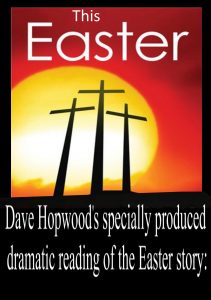 GOOD FRIDAY   10th April Dave Hopwood:
29th March 20 Dave Hopwood-SERMON NOTES FOR TODAY:
Talk for Abbotsham 29/3/20 – The Way of the Cross Accepted
6 Meanwhile, Jesus was in Bethany at the home of Simon, a man who had leprosy. 7 During supper, a woman came in with a beautiful jar of expensive perfume and poured it over his head. 8 The disciples were indignant when they saw this. "What a waste of money," they said. 9 "She could have sold it for a fortune and given the money to the poor."   10 But Jesus replied, "Why berate her for doing such a good thing to me? 11 You will always have the poor among you, but I will not be here with you much longer. 12 She has poured this perfume on me to prepare my body for burial. 13 I assure you, wherever the Good News is preached throughout the world, this woman's deed will be talked about in her memory." Matthew 26
We never know the impact we have on people. What we might do that might continue to inspire them. My class teacher, when I was about 7, got me to read out a story I had written to the rest of the class. He wanted to encourage me. And I've never forgotten that. It made a lasting impression. This woman would certainly have made an impression. A bit of a stink actually! Albeit a really good one. She filled the house with the kind of aroma that would have lasted days. Perhaps all the way through to the day of Jesus's resurrection. The aroma of Jesus if you like, pointing to his death and sacrifice for the world. And in the passage we read that Jesus encouraged this woman by assuring her that what she did counted. Not just for him then, but for us now. She served him and it really mattered. And that's a very good reason for us to continue to serve Jesus, to help us others in his name.
Here are a few more verses from Matthew 26:
36 Then Jesus brought them to an olive grove called Gethsemane, and he said, "Sit here while I go on ahead to pray." 37 He took Peter and Zebedee's two sons, James and John, and he began to be filled with anguish and deep distress. 38 He told them, "My soul is crushed with grief to the point of death. Stay here and watch with me."
39 He went on a little farther and fell face down on the ground, praying, "My Father! If it is possible, let this cup of suffering be taken away from me. Yet I want your will, not mine." 40 Then he returned to the disciples and found them asleep. He said to Peter, "Couldn't you stay awake and watch with me even one hour? 41 Keep alert and pray. Otherwise temptation will overpower you. For though the spirit is willing enough, the body is weak!"
42 Again he left them and prayed, "My Father! If this cup cannot be taken away until I drink it, your will be done." 43 He returned to them again and found them sleeping, for they just couldn't keep their eyes open.
44 So he went back to pray a third time, saying the same things again. 45Then he came to the disciples and said, "Still sleeping? Still resting? Look, the time has come. I, the Son of Man, am betrayed into the hands of sinners. 46 Up, let's be going. See, my betrayer is here!"
The strange good news from this part of the Easter story is that Jesus struggled. He wasn't pretending, or acting out a scene for us, he was scared. He wanted another way. I find myself wondering how on earth he could have had the stomach to eat anything at that Last Supper just an hour or so before, when he knew what was coming. The reason I say this is good news is because we are all fearful, we all struggle, we all wish for an easier way at times. And Jesus understands that. He knows what it is to face a difficult time. And he can help us choose the best way forward, God's way forward. This wasn't the first time he had wondered about changing direction. In John chapter 12 verses 27-28 we read that Jesus said this –
"Now my soul is deeply troubled. Should I pray, 'Father, save me from what lies ahead'? But that is the very reason why I came! Father, bring glory to your name."
Then a voice spoke from heaven, saying, "I have already brought it glory, and I will do it again."        
God the father, knowing his son needed encouragement, spoke to him and urged him on. Jesus knew this was going to be a hard road, and his father knew that too. Last year I met a teacher who had run the London marathon, when she reached the last few miles the one thing that kept her going, she said, was hearing the encouragement of others beside the track. The spectators urging her on. Encouragement is really important. Jesus needed it. We need it. So does the person next to you. Never underestimate the power you hold in your hands to help others keep going.   Peter Harris one of the founders of the A Rocha conservation organisation wrote this in his book Under the Bright Wings:
'We carry on working, not because of a guarantee of success, or a belief that we will change the world, but because it is right to do what we do.'
And in the film Lord of the Rings: Fellowship of the Ring, the character of Frodo, frightened about the mission he is on, is encouraged by Gandalf:
'I wish the ring had never come to me,' says Frodo, 'I wish none of this had happened.'
'So do all who live to see such times, but it's not for them to decide,' Gandalf replies. 'All we have to decide is what to do with the time that is given to us.'
We find ourselves in extraordinary times. This Easter will be different. But the Emmanuel baby of Christmas, the God with us baby, has grown up, and lived through difficult times of his own. He is with us. Alive and resurrected. Helping us, urging us on. Understanding our troubles. He has faced struggles himself and has the power to help us keep walking. One step at a time.
God bless you today.
15th Mar 20 (FF#5) Geoff- FORMATION  1 Corinth 3   12-17
8th March 20 (FF#4) Geoff Wotton
1st March 20  ( FF #3)  Jim reads- 1 Peter 2  4-11   
Geoff Wotton – Firm Foundations- THE 1st Essential ….
23rd Feb Rita  Firm Foundations #2   ..reads- 1 Corinthians chap 3   1-11
Geoff  Laying Firm Foundations
16th Feb 20 Geoff Wotton Matthew 7 v24 Firm Foundations  (#1)
———————————————————-
CHRISTMAS DAY  Family Service with Piers
8th Dec 19 nDick Chaminggs  God with us – Provided
20th Oct 19 Geoff Williams  Creating a worship environment
13th Oct 19  Geoff Williams  The Start of Leadership
15th Sept19 Dave Hopwood  Fire Light Joy  Psalm 97
18th Aug Baptismal Service Geoff Williams John 3 1-20  Born again
11th Aug 19 Geoff Williams Encounters with Jesus #2
John 4  43-54      S I G N S
4th Aug 19 Geoff Williams Encounters with Jesus #1
Carol & Tim- an exceptional Way to fulfill The Great Commission….
21st April 19 David Wilson Mark 16 1-20 He is Risen !
31st March 19 Piers Langdon Mark 14  32-52 The Time has come
6th Jan 19 Piers Making the most of every opportunity Col 4v5 
3oth Dec 18 Geoff Wotton       PRAYER    ..for the coming year
Christmas Day 2018 Family Service with Piers     ( Edited )
23rd Dec 18 Piers- Carols by Candlelight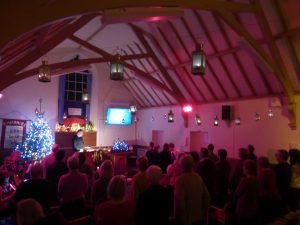 Part 1 & Part 2 below:
23rd Dec 2018  Clive OKill The Magi  
16th Dec Geoff Williams  The Shepherds
9th Dec18 D Chaming The Magi Luke 2   1-9  Part 1&2 below:
2nd Dec 18 John Raymont Luke 2    Simeon & Anna
25th Nov18 Dave Hopwood Mark 10 32-45 Spiritual Blindness
18th Nov18 David Wilson Mark 10 13-31 Who can be saved?
11th Nov 18 Clive OKill Matthew 3 :1      Contin…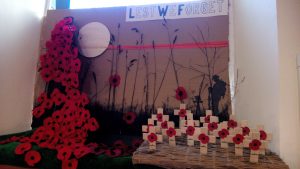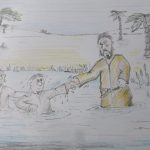 4th Nov18 Clive OKIll Mark 3   1-12 The Greatest Man
7th Oct 18 Dave Hopwood Mark8 27- Who do you say I am ?
30th Sept 18 HARVEST SUNDAY  Thanksgiving Service –Dick Chamings
23rd Sept18 Geoff Wotton Mark 7 Anyone can experience the touch of Jesus
16th Sept 18 Geoff Williams Mark 7 21-45 It's what's inside…
19th Aug 18 Clive Luke 19 The parable of the Phariesee & Tax Collector
12th Aug 18 Clive Matthew 20 1-16 Parable of the Labourers in the Vinyard
5th Aug 18 Clive Matthew 25 1-13 Parable of the ten virgins
22nd July 18 Dave Hopwood Mark 5 .21  Defeating Death
15th Jul 18 Dick Chamings Mark 5    1-20
8th Jul 18 David Wilson Mark 4 35-41 Defeating Fear
1st July 18 A Thorpe Mark 4 3 pictures from a master painter
24th Jun 18 A Thorpe Mark 4   1-20 Ears that hear, Ears that don't
17th Jun 18 Geoff Wotton Mark 3 20-34 When your family thinks you're mad
10th Jun 18 Dave Hopwood Mark 3   21   Called & Comissioned
3rd June 18 D Wilson Mark 2 23 The Sabath have we got it right ?
27th May 18 C Okill John 4 The Woman at the Well
20th May 18 Phillip Thompson Mark 2 :18-22 Fasting
13th May 18 Matthew GlassSasra update & sermon Luke 19 1-10 Zacchaeus
6th May 18 Alan Thorpe Mark1:40 & 2:12 Sorted? or really sorted ?
29th Apr 18 John Raymont Mark 1. 21-39 Robbing Hell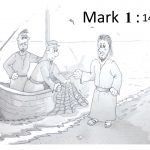 22nd Apr18 Dave Hopwood Mark1 14-20 Called to follow
15th April 18 Alan Thorpe Mark 1 :1-12 How it all began
8th Apr 18 David Wilson John 18 v28-40 I am a King
Easter Day He is Risen Geoff Williams 1 Corinthians 15 Pt 1 & 2
GOOD FRIDAY MESSAGE    Clive
24th March 2018 Alan Thorpe Palm Sunday. Zachariah 9:9
18th March FAMILY SERVICE Abraham & Sarah (LIVE Drawing)
Genesis 18 1to15    (Download todays electronic reading)

11th March 2018 Geoff Wotton Before Abraham was born  I am John8
4th March 2018 Dave Hopwood i am the light of the world John 1 :12
25th Feb 2018 David Wilson Iam he who comforts you Isaiah 51 9-16
18th Feb 2018 John Raymont  I am God & there is no otherIsaiah 45 22
11th Feb 2018 Geoff Williams I am ……..
4th Feb 2018 Alan Thorpe I am who I am Exodus 3 1-15
28th Jan 2018 Clive OKiIl  The Prodigal Son Luke 15 11-32
21st Jan 2018 Clive OKill The Good Samaritain
14th Jan 2018 David Wilson Discipleship  Luke 14 :25-35
7th Jan 2018 Dave Hopwood   Psalm 93
31st Dec 17 Happy New Year Dick Chammings   Psalm 3
Christmas Day    2017   Family Service             Clive OKill
CHRISTMAS EVE 2017 – Clive: A Saviour is Born
17th Dec CAROLS by CANDLELIGHT    Part 1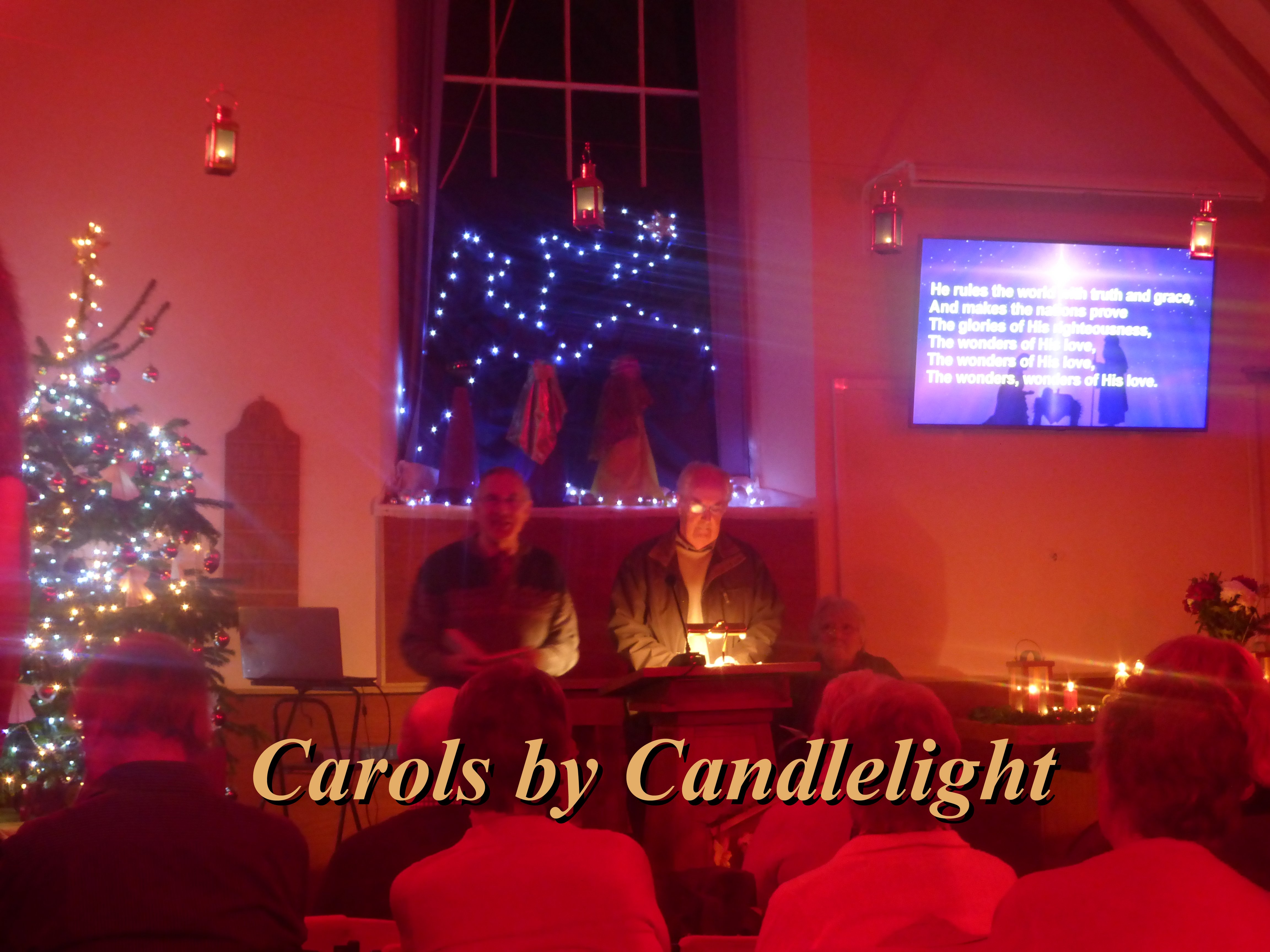 17th Dec CAROLS by CANDLELIGHT   Part 2
17th Dec 2017 The Birth of Christ  Clive OKill      Advent #2
10th Dec 2017 The Birth of Christ    Clive OKill      Advent #1
 ( Scroll down for previous weeks )
3rd Dec17 David Wilson Deut 31:1-8, 34:1-12 Passing the Baton

26th Nov 17 John Raymont Numbers 13-14:12 &26-35 Moments of choice

19th Nov 17 Geoff Williams Exodus 13:17-14:31 We Trust, God Delivers.
12th Nov 17 Alan Thorpe Exodus 5:1 If at first you don't succeed…

 5th Nov 17 Dave Hopwood Exodus 3-4 17 Don't send me Lord!

29th Oct 17 Clive OKill Matthew 5  43-48 Love your enemies
22nd Oct 17 Clive Okill Matthew 5 v12 Reward in Heaven
25th June 2017 Ephesians 5 v21-33  Living in Love  Dave Hopwood
18th June 2017 Ephesians 4 v17   This is how to live  David Wilson
4th June 2017     Ephesians 3 v14   Pentecost       David Wilson
28th May 2017   Paul the Preacher    Ephesians 3    Dave Hopwood
21st May 2017     Giving Thanks      Psalm 100  Phillip Thompson
14th May 2017   Sovereign Grace   Acts 9  Geoff Williams
7th May 2017 Doubting Thomas   Alan Thorpe
30th April 2017 Road to Emmaus  John Raymont
16th April 2017  Resurrection Reality    Can I really believe it ?    Clive OKill
21/08/16 Peter Heatherington Service -also with Debi & Evan