1 Peter 3.8-17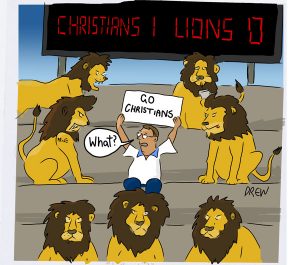 Finally, all of you, have unity of mind, sympathy, brotherly love, a tender heart and a humble mind. v 3.8
How real is suffering for the sake of the gospel in the modern world? Wasn't suffering simply because one was a Christian restricted to the early church and the Roman Arena? Even if there are some examples of Christians suffering why should that significantly affect me? 1 Peter 3, shows how a unified, loving, humble church in its response to suffering for righteousness declares Christ to the world. Here are two up to date examples of contemporary Christian suffering and loving responses by the global church taken from, Barnabas Aid, July/August 2020 edition.
The first new church in Uzbekistan for twenty years has just been built and registered with financial support from the global church. Hundreds of Christians will now be able to worship without breaking the law. Churches can only register in the Muslim-majority country if they have at least 100 members. Therefore, many small congregations have to meet in private homes, making them vulnerable to police raids and heavy fines. This new church's congregation is made up entirely of converts to Christianity making it similar to the churches addressed by Peter in that they were first generation Christians in a hostile religious environment. The blessing spreads well beyond one congregation, now six other congregations also use the building, whilst the smaller old building is used by a further six congregations.
In India the Coronavirus lock down has caused starvation level hunger in some poorer areas particularly for families reliant on daily-wage workers as there is no work and many have migrated back to their villages from the cities. Where food relief distribution is controlled by local Hindu extremist groups Christians are being denied food unless they deny faith in Jesus. In unity, sympathy and brotherly love, the global church in partnership with local Christians has been providing staple food, face masks and soap.
Suffering for righteousness sake is not exclusively something that occurs in distant places. It happens in a multitude of ways and settings including in families, work places and social settings. It takes the form of institutional prejudice and personal hostility. Sadly, it can also happen within the church. Peter expands on what a unified, loving Christian response is when suffering takes place. He draws again on previous themes of the example of Christ in the face of suffering, brotherly love and righteous living set apart for Christ.
We see conflict all around as people trade evil for evil and insult for insult, Peter here sets the opposite standard. 'Do not repay evil for evil, or reviling for reviling, but on the contrary, bless, for to this you were called, that you may obtain a blessing.' v 3.9 Here Peter is confirming Paul's teaching in Romans 12.17-21. In particular Peter is instructing us to be careful in our speech. Self control, Paul informs us is a fruit of the Spirit and an outcome of living and walking by the Spirit. Galatians 5.22,25 James compares self control of speech to the bit in the mouth of a horse or to the rudder of a ship. James 3.3-5 When we are under stress we are more liable to respond rashly and unwisely and therefore need to prayerfully prepare our minds. As Peter says earlier, 'Prepare your minds for action, and being sober minded, set your hope fully on the grace that will be brought to you at the revelation of Jesus Christ.' v 1.13
The Christian should be a peace maker and a peace seeker. Peter connects such righteous living to the effectiveness of prayer as our actions and prayers align with the will of God. 'Let him seek peace and pursue it. For the eyes of the Lord are on the righteous and his ears are open to their prayer. vv 3.11b,12 Reading accounts of the suffering church it strikes one again and again how much their suffering has caused them to pray.
Peter says that under normal circumstances righteous life would not attract suffering. However where it does God will reward. He urges the church to have no fear and honour Christ as Lord. He returns to this theme in 5.7 and in doing so is confirming Jesus' own teaching in Mathew 6.34, 'Do not be anxious about tomorrow, for tomorrow will be anxious for itself.' I have been repeatedly humbled alongside asylum seeking Christians, who have fled extreme persecution, as to their capacity to live trusting in Jesus during times of prolonged uncertainty.
In all circumstances the Christian's confidence in Christ as Lord should be expressed in their preparedness to explain the reason for their faith. v 3.15 However this as well should be done with self control and reflecting the character of Christ himself. 'Do it with gentleness and respect.' v 3.16
For the Christian the bottom line is, 'It is better to suffer for doing good, if that is God's will, than for doing evil.' v 3.17
Refiner's fire