1 Peter 4. 1-11 and Mathew 24. 45-51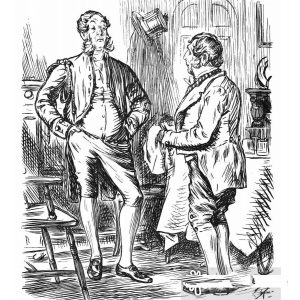 Imagine the scene, a wealthy member of the English Edwardian aristocracy early in the Twentieth Century divides his time between his home in the country and his London residence. He has appointed a butler in each house to manage each large set of servants. Neither household knows when the owner will return. One butler keeps everything in readiness, the house and gardens are well maintained, the kitchen is kept stocked and all the staff are supervised rigorously. Meanwhile when the owner is absent for a much longer time than usual the other butler begins to behave as if the home and servants were his own. He mistreats the staff, holds debauched parties, raiding the owner's stocks of drink and food, leaving the house and gardens to go to rack and ruin. On return the owner becomes angry and both punishes and dismisses the butler. At the same time, he rewards the butler who manages the well run house with additional pay and responsibility.
Jesus told a similar story in Mathew 24 to illustrate to the disciples how they should live whilst waiting for his return following his ascension. The parable of the faithful and unfaithful servant is set in a passage of teaching regarding his instruction to, 'Keep watch, because you do not know on what day your Lord will come.' Mathew 4.42
Peter is confident of Christ's return because he was a firsthand witness of Jesus' death and then bodily resurrection. Peter was with Jesus as he promised to return and saw his ascension. If that was your personal experience then you would believe what Jesus said because you had already witnessed the naturally impossible. But Peter is concerned the next generation of new Christians may grow disappointed that Christ has not yet returned and drift off into their old life style. He then draws a sharp contrast between their old life, as a, 'flood of debauchery' v 4.4(ESV) and their new life as born again children of God.
Peter knows there is a constant temptation to conform to cultural pressure to live a life that is focused on immediate satisfaction of unguarded sensuality. They are surprised he says, 'when you do not join them in the same flood of debauchery, and they malign you'. v 4.4 He describes contemporary culture as, 'living in sensuality, passions, drunkenness, orgies, drinking parties and lawless idolatry.' v 4.3 In a sense all these things are forms of idolatry in that they become things we can love more than God and godliness. They are all aspects of life that are on a continuum towards addiction. To these we could add many more or modern variants of similar repeated behaviours and compulsions. If they are not lived out in practice they can still take hold of our mental life. Life in these terms is focused upon self and whilst that may be thought to be a form of freedom it is a slavery to sin. In contrast Christ-like life is centred on love for God and others. 'Above all, keep loving one another earnestly, since love covers a multitude of sins.' v 4.8
To equip the Christians mentally to both resist sin and embrace life as, 'good stewards of God's varied grace' v 4.11 he encourages them to, 'be self-controlled and sober-minded' v 4.7 because succumbing to sin damages our relationship with Christ and therefore impacts on our prayers. v4.7 To this end he advocates three strategies.
* We are to adopt Jesus' attitude who was prepared to suffer 'in the flesh' v 4.1 to be obedient to the Father. This was exemplified in Jesus' prayer before his arrest, 'Father if you are willing, take this cup from me; yet not my will, but yours be done'. Luke 22.42 Peter says it is time to lay aside sinful human passions and live as Jesus did for the will of God. v 4.2
He also reminds Christians that God is the judge and we all will be judged. v 4.5 This is not to detract from grace but our works will be judged as if by fire. 1 Corinthians 3.15
Our lives are to be strengthened by God, 'in order that in everything God may be glorified through Jesus Christ'. v 4.11
Is there an idol in our life that we need to bring in confession to God and seek the Holy Spirit's strength to overcome?
Do we live with the expectation of the returning Christ in our minds?
Even so come – Chris Tomlin