Psalm 64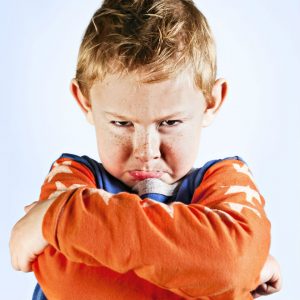 If someone's got a problem with you because what you've done is wrong then fair enough but if what you did or what you are is God's will then what are we to do about that? This is a challenge for an individual but it is also a challenge for the collective body of believers in Jesus, in other words the church. What is experienced in terms of a threat to Israel as a nation or the king as the representative of the nation in the Old Testament is reflected as a spiritual threat in the New Testament. It may not be either right or fair but spiritual conflict is the status quo and we should expect it and treat it as the continuing normal. Paul makes this very clear, 'For our struggle is not against flesh and blood, but against the rulers, against the authorities, against the powers of this dark world and against the spiritual forces of evil in the heavenly realms'. Ephesians 6.12
In Psalm 64 David is complaining to God about his enemies and seeking God's protection and whilst he is seeking God for himself as king he is also seeking him for the nation. 'Hear me, my God, as I voice my complaint; protect my life from the threat of the enemy'. v1 Those who want to overthrow him also want to lead the nation in ways that rebel against God. For the modern church the enemies are those who want to undermine Jesus' teaching and reject him as the Son of God and restorer of mankind's relationship with God through his sacrifice and resurrection. The difference between the Old Testament way and the New Testament way is that in the Old the battle was waged with war and in the New it is waged with love. The spiritual battle and enemies are diverse. There is widespread violent opposition to Jesus through sections of other religions and atheist states e.g. North Korea and China. There is also spiritual and intellectual opposition where sanctions are imposed on those who would profess to follow Jesus. There are those who oppose Jesus through the promotion of sinful practices, these may include entirely legal methods of abuse and oppression including behaviour that leads to addiction, self-abuse or an obsession with materialism.
David wants to hide from the conspiracy of the wicked v2 and one can understand that, they want to kill him. It is interesting to contrast that with Jesus who thankfully did not hide but boldly declared the kingdom of God and deliberately obeyed God even though he knew it would cause him suffering beyond our understanding and physical death.
David highlights a number of the characteristics of the enemies of God. They speak with the intent to destroy. 'They sharpen their tongues like swords and aim cruel words like deadly arrows'. v3 In modern terms that would include through all forms of written and visual media. It is not done haphazardly but deliberately and remorselessly. It is an ambush. v4 How is this expressed today? It is organized by such groups as the British Humanist Society and a range of intellectual institutions. Let's be clear Christianity is not anti-intellectual it is intellectually coherent and has many leading scientists and other intellectuals as personal believers. Anti-Christian sentiment is often institutionalised much like other forms of prejudice including in certain settings into the legal framework of a country.
We should not be surprised if opposition to Jesus and his teaching is planned in terms of deliberate attacks on faith. These plans may well disguise themselves as other campaigns but in essence they are opposing the gospel. 'They encourage each other in evil plans, they talk about hiding their snares; they say, "Who will see it"?' v5
What is the Christian response to such opposition? David points to a concern for all people and points to a time when all will come to a knowledge of God. This remains the Christian confidence and hope. 'All people will fear; (hold God in proper reverence and awe) they will proclaim the works of God and ponder what he has done. The righteous will rejoice in the Lord and take refuge in him; all the upright in heart will glory in him'. vv 9,10
Whilst David looks forward to God's judgement and even punishment of his enemies, vv 7.8 Jesus' teaching was to follow his example and sacrificially love those who opposed and even hated him. Paul who is a classic example of a person who hated and plotted against Jesus prior to his conversion wrote, 'while we were still sinners, Christ died for us.' Romans 5.8
Jesus' words were, 'But I say to you who hear, Love your enemies, do good to those who hate you, bless those who curse you, pray for those who abuse you.' Luke 6.27,28 Peter wrote to the churches, 'But I say to you who hear, Love your enemies, do good to those who hate you, bless those who curse you, pray for those who abuse you.'
A vital part of loving people whether they are friend or enemy is to communicate the gospel as the good news of Jesus Christ in obedience to Jesus' closing words in Luke's gospel. 'Then he opened their minds to understand the Scriptures,and said to them, Thus it is written, that the Christ should suffer and on the third day rise from the dead,and that repentance for the forgiveness of sins should be proclaimed in his name to all nations, beginning from Jerusalem. You are witnesses of these things.' Luke24.45-48 How can we be a blessing to the world?
For the joys and for the sorrows – Graham Kendrick