Psalm 63 and Hebrews 10.19-25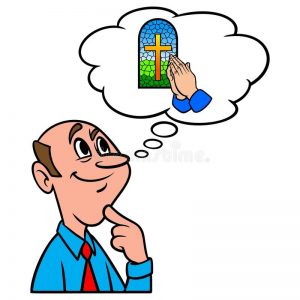 Going to church is great but what is the best thing? Is it that the place feels special or maybe it is meeting trusted friends and knowing you are welcome? For lots of people it is simply being with the family of God knowing that what you treasure most is the thing you have in common. For others they love to listen to the bible being explained as they have their life changed by the word of God. Many find that it is in shared corporate worship that they most intimately meet with God whether that is through music and song, prayer or focusing on the words God has provided. Worship is highly personal and intimate because God has enabled that by becoming more understandable in the person of Jesus. As Christians long to worship God part of that longing is for the shared experience because it has so many benefits.
David from, 'a dry and weary land where there is no water' v1 is desperate to experience again worship of God in his sanctuary. This for David was a literal experience, he had fled to the wilderness following Absalom's attempted coup. David's dejected and mournful state of mind is lucidly described in 2 Samuel 15.23-37. He had commanded Zadok to take the Ark of God back to Jerusalem with the words, 'If I find favour in the Lord's eyes, he will bring me back and let me see it and his dwelling place again'. 2 Sam 15.25 When David calls out to God, 'O God, you are my God; earnestly I seek you; my soul thirsts for you; my flesh faints for you' v1 it is the definition of the wilderness experience. For us now many things can be described as a wilderness experience where we are separated from the worshiping community of God's people. Most of us at this moment cannot physically be together to worship but like David we recall worshipping together beholding his power and glory. Even in the wilderness we can rejoice with David that his steadfast love is better than life and look forward with eagerness to the time when together our lips will praise him.
David is confident and we can share his confidence that the Lord will fully satisfy us. v5 Frequently it is during the night that the sense of being in a wilderness is at its greatest. It is then we can copy David perhaps with the aid of our bible or Christian book in remembering God and meditating on him until we have joyful praise on our lips. Past experience teaches us that we are living in the shadow of his wings as our inner being 'clings' to him. David knew his own son was trying to overthrow him. If our troubles are caused by others then we can rest assured that God will be the final judge. vv 9-11
What was David's experience of worship in the sanctuary of God is now surpassed by Jesus' once for all sacrifice. All Jesus' disciples now have full access to God's inner sanctuary or his presence and we are fully encouraged together to enter his presence. Hebrews put it like this, 'Therefore, brothers, (all disciples) since we have confidence to enter holy places by the blood of Jesus, the new and living way that he opened for us through the curtain, that is, through his flesh, and since we have a great high priest over the house of God, let us draw near with a true heart in full assurance of faith, with our hearts sprinkled clean from an evil conscience and our bodies washed with pure spiritual water'. Hebrews 10.19-22
Hebrews expands on the benefits of worshipping together. We are to think of ways to stir each other up to love and good works. Heb 10.24 We are to encourage one another with a particular view to the return of Jesus. All this with the purpose to live a life set apart for Jesus resisting sin. Hebrews is very clear being a disciple of Jesus will need endurance Heb 10.36 and it is likely to be a hard struggle with sufferings. Heb 10.32,33 However, through it all we are to show love and joy in the Lord for we know we have a, 'better possession and an abiding one'. Heb 10.34
For reasons of victorious discipleship we are not to neglect meeting together. Heb 10.25 Whilst meeting virtually in our current circumstances and to be encouraged where possible it is right to long for the time when we can meet fully in person.
Do we take up opportunities to virtually meet together to worship and encourage each other?
Are we minded to support those who are not able to share in fellowship at this time?
Are we praying for the time when we can once again be fully together and behold the Lord's power and glory?