Psalm 62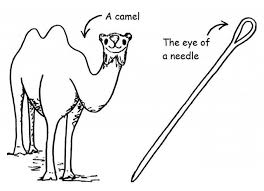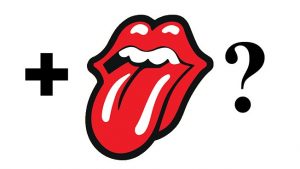 Who would you be most surprised at self-declaring they're a Christian? For me Alice Cooper lifted an eyebrow. After struggling with drugs and alcohol for much of his life he said, "Drinking beer is easy. Trashing your hotel room is easy. But being a Christian, that's a tough call. That's rebellion.' George Foreman didn't only invent a worktop grilling machine, he was a world champion heavyweight boxer. He became a Christian after nearly dying in fight in 1977. He quickly became a Christian minister. 'Mr T' (Lawrence Tureaud) of The A Team fame following his wrestling career became a Christian. Famous for wearing gold, after Hurricane Katrina (2005) he gave his gold away. He is recorded as saying, 'When I saw other people lose their lives and lose their land and property … I felt it would be a sin before God for me to continue wearing my gold.' Francis Collins was an atheist, he invented positional cloning, took part in the discovery of the genes for cystic fibrosis, Huntington's disease and neurofibromatosis and directed the Human Genome Research Institute for 15 years. He found himself challenged by a terminally ill woman as to what his faith was. He then sought advice from a Methodist minister about Christianity and was given a copy of C S Lewis' Mere Christianity. On reading that he came to the conclusion that Christianity was rational and is now a strong advocate for both science and the Christian faith.
In Psalm 62 David says, 'Those of low estate are but a breath; those of high estate are a delusion; in the balances they go up; they are lighter together than a breath.' v 9 When in adult life we are taken short and challenged as to the value of our life, whether poor and at the bottom of the pile, born into wealth and influence or a high achiever it is a shock to realize that our life is, 'lighter than a breath'.
David himself was the most successful king, despite many failings, in Israel's history. It was from his succession that Jesus came and Jesus as Messiah was known as the son of David. Despite being anointed by God and victor of many battles extending and securing the nation of Israel he understood the vanity of self-reliance. He twice records the refrain, 'For God alone my soul waits in silence; from him comes my salvation. He alone is my rock and my salvation, my fortress; I shall not be greatly shaken'. vv 1-2,5-6
At the point where we are deeply challenged or troubled and action of some kind seems imperative it takes courage to stop in our inner being (soul) and wait for God in silence. It is at that point when we can become deeply aware of our need for the grace of God. To grasp that God and God alone is our salvation is a break through moment to a new life with him. Christianity isn't trusting in ideas or our own ability to lift ourselves out of life's problems. The Christian faith is trusting in God expressed in the person of Jesus. Jesus own words were, 'I am the way, and the truth and the life. No one comes to the Father except through me'. John 14.6
David is refreshingly honest in that he acknowledges he can be a little shaken but God is his fortress at those moments. v2 Things that can shake us include people who plan against us and behave deviously, saying nice things to our face but inside curse us. v4 Many will have experience this in family disputes, friendships gone wrong or employment situations. David also cautions against those who seek to prosper through criminal activity or put their faith in wealth. v10
David's response to such things is listen to and trust in God. He doubles up the importance of listening and trusting God with the words. 'Once God has spoken; twice have I heard this: that power belongs to God, and that to you, O Lord, belongs steadfast love. For you will render to a man according to his work'. v11-12
If you are experiencing a testing time have you taken time alone to wait in silence and listen to God?
Are you trusting in things that in God's judgement have no weight?
As you find me – Hillsong Worship