Psalm 65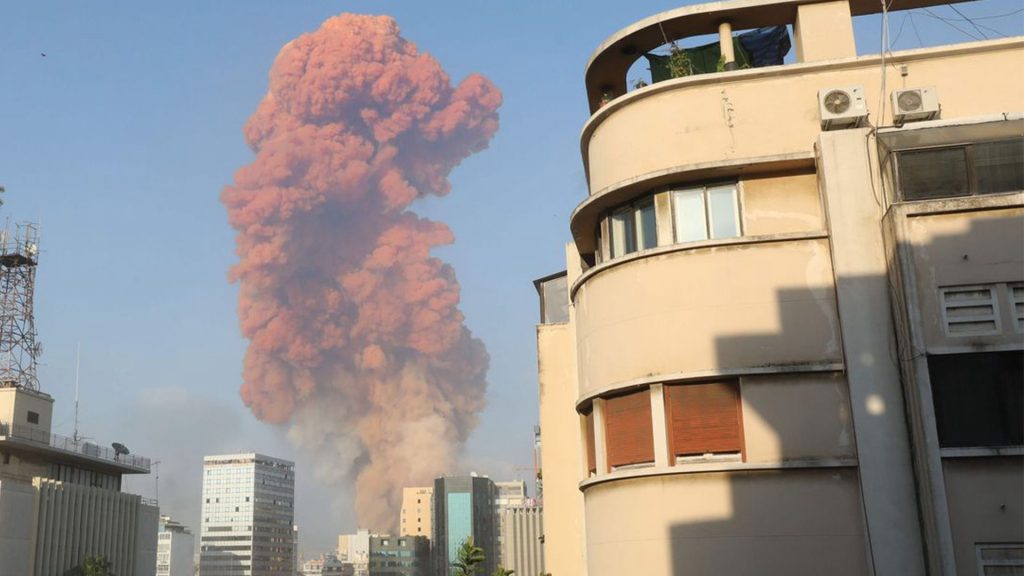 A vast explosion in Beirut with more than 4000 injured and an unknown number dead. Over 1 million Uighurs' forced into highly secure camps for "re-education" in the Xinjiang province of China. Governments across the world trying to balance lock down and economic recovery. Each story humanized through an individual's eyes, a phone's video clip, an eye witness account or a personal story. Is there a God for all peoples?
Psalm 65 is the middle one of a group of three all of whom address God being the God of 'all people'. Throughout the bible there is a call to be outward looking to grasp that God's love is for the whole world and all peoples. Even in David's time where commonly gods were thought of as belonging to one nation or group, the biblical perspective was looking forward to a time when all people will come to recognize God and this theme continues through the New Testament. Psalm 64.9 says, 'All people will fear; they will proclaim the works of God and ponder what he has done'. Psalm 65.2 says, 'You who answer prayer, to you all people will come.' Psalm 66.4 says, 'All earth bows down to you; they sing praise to you, they sing the praises of your name.' Revelation 14.6 declares, 'Then I saw another angel flying in mid air, and he had the eternal gospel to proclaim to those who live on the earth – to every nation, tribe, language and people.'
Peter explains that it is God's desire that all people would turn to him now and be in relationship with him and that is the reason for his patience in the face of continued rejection by people towards him. 'The Lord is not slow in keeping his promise, as some understand slowness. He is patient with you, not wanting anyone to perish, but everyone to come to repentance.' 2 Peter 3.9 But what does it mean to be in relationship with God now? Psalm 65, a harvest psalm, provides us with some insight into the relationship experience.
A foundational position is grasping that God is the creator God and his creation conveys his eternal greatness, power, wonder and continuing presence. He is not a God who has done something and wandered off bored or disinterested and his continuing engagement with this small planet bountifully provides for us. vv 6-13 Contemplation of his provision evokes in us who trust in him a response of joy that the whole of nature seems to join in with. 'The whole earth is filled with awe at your wonders; where morning dawns, where evening fades, you call forth songs of joy.' v8 'The meadows are covered with flocks and the valleys are mantled with grain; they shout for joy and sing.' v13 We should not be ashamed of simple adoration and thankfulness, the growing urbanisation of human life has separated many from the immediate impact of God's provision. 'The streams of God are filled with water to provide the people with grain, for so you ordained it. You drench its furrows and level its ridges; you soften it with showers and bless its crops.' vv 9-10
Sin separates us from God and it is easy to minimise sin in our minds because it is uncomfortable and challenging. Sin is all pervasive in the world, not only in our individual lives. It is also evident in the way many companies, organizations and countries conduct themselves. The Beirut explosion will have sins of neglect as a minimum behind it, the Chinese abuse of minority groups involves governmental sins of torture, imprisonment and abuse of women over their reproductive rights. God through Jesus has provided a means of re-establishing a relationship with him. 'When we were overwhelmed by sins, you forgave our transgressions.' v3 John in the New Testament writes to the churches that we should not fool ourselves even after we have committed our lives to Christ we will still sin, however if we are honest with God about it we do receive forgiveness. 1 John 1.8,9
Knowing God through Jesus Christ is also to be individual loved and special to God. It is not just being a part of a group it is being a child of God. David writes, 'Blessed are those you choose and bring near to live in your courts!' v4 David is drawing on the imagery he knows as a king chosen and anointed by God. Jesus said, 'No one can come to me unless the Father who sent me draws him. And I will raise him up on the last day'. John 6.44
Whilst the thrust of the psalm is a celebration of God's goodness through the harvest, David uses this to celebrate the greater harvest of righteousness that comes from God as our Saviour. Being in relation with God is living in a Christ like manner. In the same passage that John speaks about the confession of sin he also uses the phrase to walk in the light, meaning to live according to the gospel. 'If we walk in the light, as he is in the light, we have fellowship with one another, and the blood of Jesus his Son cleanses us from all sin. A fulfilling outcome of being in fellowship with God is also the fellowship with other believers.
Do we provide time each day to consciously be in fellowship with God through Jesus Christ?
Are we brave enough to face up to the impact of sin on our lives and confess it to Him?
River of God – Paul Oakey