John 13.18-30
'Even my close friend in whom I trusted,
who ate my bread, has lifted his heel against me.' Psalm 41.9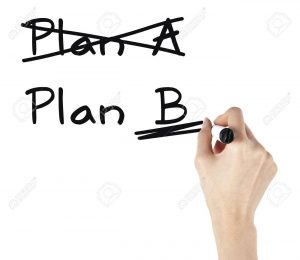 When things all go wrong, even dramatically wrong, it is easy to believe you and God have been thwarted. When I was appointed as Headteacher of Central Middle School in Exeter the linked church, St Leonard's, had just experienced a catastrophic fire gutting the main building. It was arson and the Rector, whom I know and have great trust in his spiritual judgement, was confident it was more than vandalism and had elements of spiritual adversary. St Leonard's was already a thriving evangelical Anglican church with a well developed university student ministry but itself attracted opposition. The fire though acted as the spark (forgive the pun) to enable a major refurbishment and the building of a new purpose built annex for midweek ministry as well as improved young people and student outreach.
When we read of Judas betrayal of Jesus it may have been easy for the disciples to think, this is when it all went wrong. The bible's perspective along with Jesus' is different. This does not mean that Judas' betrayal was OK, it was not. Our perspective looking back on events must inevitably be different from the disciples during the days of Jesus' trial, torture, death and burial. Jesus though was preparing them to understand God's purposes when they later reflected on events.
Spiritual opposition as well as physical and intellectual opposition was and is real. Jesus was about to complete God's plan. Jesus had been confronting evil spiritual forces throughout his ministry. Now at the last supper Judas had been tempted through his major weakness, the love of money, to join with a final attempt to do away with Jesus for ever. It is not surprising that the devil uses our principal weakness to tempt us, whether that is wealth, sex, substances, anger or any other of a multitude of sinful tendencies. Judas had lived closely with Jesus, maintained a responsible role as keeper of the purse but the king of his heart was not Jesus it was money. There had been tell-tale signs as small amounts of money had gone missing. John 12.6 We need to be spiritually self-aware of who or what really is king of our heart. We will know by what we find the most difficult to stop and if we are a Christian the Spirit will strongly convict us of it. Whatever it is we need to die to it, lay it at the cross of Christ and not only ask him to forgive us but also remove the compulsive desire for it.
God is not overcome by evil and Jesus needed the disciples to understand that even Judas' betrayal was part of God's sovereign plan and fulfilling the scripture. Psalm 41.9 Even so the pain of Judas' betrayal is evident. If ever we feel we have been unjustly betrayed or let down when we come to Jesus in prayer we can know he empathises. Hebrews 2.18
By foretelling events Jesus wanted his betrayal to increase their faith rather than destroy their faith. It is in the face of opposition and suffering that faith can grow when at last we can see the hand of God in it. 'I am telling you this now, before it takes place, that when it does take place you may believe that I am he.' v19
Jesus then instructs them to equip them for mission after his ascension. 'Truly, truly, I say to you, whoever receives the one I send receives me, and whoever receives me receives the one who sent me.' v20 The disciples were completely at a loss when Jesus said that and reverted to questioning him as to who was going to betray him. However, Jesus was drawing a distinction between the betrayer and the faithful. Jesus was saying the other disciples would be sent by him, with the gospel, and if they were accepted the recipients would also be accepting Jesus and God the Father. This great honour of taking the good news to the world is now the privilege of all Christians, whether or not they are specially commissioned as evangelists. How we should be encouraged and emboldened by his promise. As Josh Moody simple puts it, 'If someone accepts you as you proclaim the gospel, they accept the Jesus who sends you, and they accept God the Father.' (John 13-21 for you.)
Whether in the face of opposition or not do we have the confidence and trust to share our faith in Jesus?
Broken Together – Casting Crowns