John 17.1-5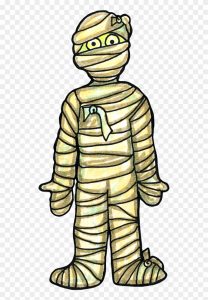 Pre-lockdown I used to go along to a monthly meal for retired people at a rather nice hotel. Now don't get me wrong these are not geriatrics who have lost an interest in life. They are a group of intelligent, quick witted people who were all engaged in active retirement. Even so conversation could quickly turn to ailments, waiting lists and hospital appointments. With life becoming increasingly painful and potentially limiting why would anyone contemplate eternal life as a good thing?
However, what one does become increasingly aware of in conversation over lunch beside the excellence of the roast potatoes is the importance of relationships. When the drivers of career and scaling the money tree have diminished what is desired above all are loving relationships. I try to avoid offspring poker. It goes something like this, "Well my daughter is a doctor and is doing frightfully well."
"Oh is she, that's lovely. Of course, my grandson is a specialist in orthopedics and he gives up three months of his year to work in refugee camps. He says it's very fulfilling."
"Strange you should say that. Jeremy, my grandson used to work in war zones but he says that so often it feels like a lost cause. He now dedicates himself to reconstructive surgery for orphans in remote areas that you can only reach on foot or by small aircraft where the runway has been hacked out of the jungle."
I exaggerate naturally, but it illustrates the importance of loving relationships that we can be immensely proud of. Today's passage is all about wonderfully loving relationships. The relationship between God the Father and Jesus the Son but also God's love for those who believe in Jesus and Jesus' love for his disciples.
Firstly, Jesus speaks to the Father in his hour of greatest need, he does not shut him out. In his own suffering his desire is to bring glory or praise to the Father. 'Father, the hour has come, glorify your Son that the Son may glorify you.' v2 He shares the love the Father has for those who have trusted in him and this love has existed since before creation. Eternal life is in the gift of Jesus because the Father has granted it to him. Because it is a gift it cannot be earned or bought, it can only be received.
Eternal life is defined in terms of relationship. It is described as knowing, 'the only true God, and Jesus Christ whom you have sent.' v3 However much we love and are proud of our closest loved ones what makes eternal life wondrous is the personal knowledge of God the Father and Jesus the Son. It is being in the presence of divine love. It is not sensual delights, possessions or achievement it is being in relationship with God the Father and Jesus Christ. What is wonderful is that this is not a one way street of admiring from afar. The Godhead desires to be in relationship with those who trust in Jesus and so Jesus is going to do all that is necessary for that to be achieved. He is going to take the judgment we deserve and grant us his righteousness because compared to his ours is like filthy rags.
Who is this one who desires to be in relationship with us. It is, "the Author of all Creation, the infinite One, the almighty One, the eternal One." (Josh Moody, John 13 to 21 for you.) Jesus, whose works achieve our salvation brings glory to God the Father. Jesus persisted to the end, even though the end was the cross. Therefore, the cross is the glory of Christ that he had with God the Father before the world began. v5 It is a glory that is found in weakness, in sacrifice, in service and in death that brings about life.
Have we started our relationship with Jesus through faith in him?
Do we give the glory to Jesus for his love towards us expressed on the cross?
To God be the glory