John 14.16-17 & 16.13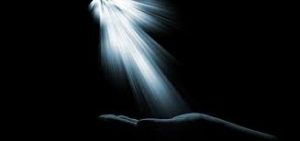 "And I will ask the Father, and he will give you another Helper, to be with you for ever, even the Spirit of truth, whom the world cannot receive, because it neither sees him nor knows him. You know him, for he dwells with you and will be in you." … "When the Spirit of truth comes, he will guide you into all the truth, for he will not speak on his own authority, but whatever he hears he will speak, and he will declare to you the things that are to come."
Whilst Jesus continues to speak to his disciples on the evening of his arrest he repeatedly returns to the topic of the Holy Spirit. As we saw yesterday he was specifically preparing his immediate disciples, however, his teaching also contains relevance and application beyond that time and audience. His statement, 'He dwells with you and will be in you,' does not mean the Spirit of God has not been active in believers lives prior to this but in the future he will be 'in you' in a new and more powerful way. As believers our sense of intimacy will be greater. This experience will make clearer to believers that they now belong to the kingdom of God and not to this world.
As a consequence, 'the Spirit of truth' v 16.13 will lead us into understanding of the bible but he will also guide us in his ways. The Holy Spirit is holy and so his ways are holy. Followers of Jesus are not immune from what Paul calls the desires of the flesh, in other words the behaviours and desires of our pre-Christian life. Paul illustrates these but does not give an exhaustive list in Galatians 5.19-21, all of which are as applicable today as they were then. He contrasts this with the instruction to 'walk by the Spirit,' Gal 5.16 this is not about slavish obedience to a written law but is a relational response to Christ Jesus. 'Those who belong to Christ Jesus have crucified the flesh with its passions and desires.' v Gal 5.24 Sin is serious and it deeply grieves the Spirit who lives with and in us. Walking by the Spirit brings joy to our relationship with him. The Spirit empowers us but does not force us to keep in step with him. v Gal 5.25
The Spirit also confirms to us our identity in Christ as children of God. Therefore, we need have no fear of God. We are able to look forward with confidence that we will share in the heritage of Christ even if we face hardship as children of God. 'For all who are led by the Spirit of God are sons of God. For you did not receive the spirit of slavery to fall back into fear, but you have received the Spirit of adoption as sons, by whom we cry, "Abba! Father!" The Spirit himself bears witness with our spirit that we are children of God, and if children, then heirs—heirs of God and fellow heirs with Christ, provided we suffer with him in order that we may also be glorified with him.' Romans 8.14-17
How conscious are you of the Holy Spirit guiding and prompting you?
Are there things the Spirit has challenged you over that you have avoided addressing?
Spirit Lead Me ~ Michael Ketterer & Influence Music