John 15.1-8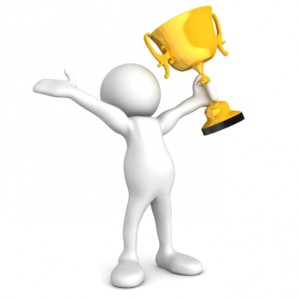 Most of us want to succeed. The things we may want to succeed in will vary but the notion of success applies to all areas of our life. Parents want to be good parents and want their children to do well. If we are in business then we want our business to thrive to support not only ourselves but benefit others as well. It is unusual not to want to be socially successful even if that is the modest ambition of having a few good friends. When we marry we go into marriage with the intention of it lasting, giving us happiness and if we are Christians of it enhancing our Christian lives. Jesus though redefines the nature of success through the metaphor of the vine.
In our individualistic age we would naturally think of ourselves being the one who produces the fruit of our lives and it is up to us to independently strive for success. Jesus makes clear that in the Christian life it is him that produces success through us. Observable success in whatever walk of life we are on is measured in how we show the character of Christ. He is the source of Christian success, only through close relationship with him is success, Godly success, achievable. So close is this relationship that is that he speaks of it as, 'Remain in me, as I also remain in you.' v4 Before Jesus talks of success in terms of achievements such as teaching, healing and acts of service he addresses holiness.
When one first believes in Jesus we are forgiven and cleansed by him in the sight of the Father. 'You are already clean because of the word I have spoken to you.' v5 However that does not mean that our life will then continue in a God pleasing way. In fact, he says it will not unless we continue to remain in him and he in us. Otherwise we are like a branch removed from the vine which is naturally incapable of producing fruit. Whatever our plans for achievement through the church or our own lives unless we pay close attention to maintaining our daily relationship with him they will be in vain. We need to constantly seek his strength and Spirit to overcome our desires to sin.
The responsibility is on the Christian to remain in Christ. He makes that clear with the use of the word "if". 'If you remain in me', in verse 5 and 'If you do not remain in me', verse 6. Jesus also says that Christian lives that drift away from him and sever their contact will be subject to the Father's judgement at the end. 'If you do not remain in me, you are like a branch that is thrown away and withers; such branches are picked up, thrown in the fire and burned.' v6
What then if we feel that describes us now? We have indeed drifted away from Jesus and persistent sin still in part controls our life. Is all lost? Certainly not. Jesus' immense love is shown in the following section. We need to subject ourselves to the Father's pruning secateurs and have him cut away that controlling impulse. How is this achieved? By our own confession of our need and incapability of changing on our own. We need to apply ourselves to his word and let his word change our lives. 'If you remain in me and my words remain in you, ask whatever you wish and it will be done for you.' v7 ] The regular reading and application of God's word (the bible) is a vital part of a fruitful Christian life. He then by his Spirit will enable the Christian to overcome and be fruitful. Much like the vine sends its sap into the branches to bring life to apparently dead branches in the spring.
It is Jesus' greatest desire that his disciples' lives should be fruitful, he will not give up on us. 'This is to my Father's glory, that you bear much fruit, showing yourselves to be my disciples.' v8
How do you ensure that following your first confession of Christ that you are remaining in him?
What fruit in your life are you praying for?
Abide with me – Keith and Kristyn Getty