Romans 13.11-14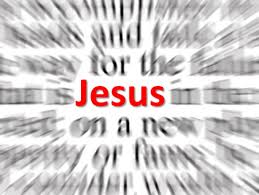 'The night is nearly over; the day is almost here. So let us put aside the deeds of darkness and put on the armour of light. Let us behave decently, as in the daytime, not in carousing and drunkenness, not in sexual immorality and debauchery, not in dissension and jealousy. Rather, clothe yourselves with the Lord Jesus Christ, and do not think about how to gratify the desires of the flesh.'
If we have a big event coming up most of us spend time in personal preparation. We want to look right and feel right. As followers of Jesus we will probably want to spend time composing ourselves in his presence if it is that sort of event. Preparation is more than the outward appearance it also about inner composure. Isaiah wrote, 'You keep him in perfect peace whose mind is stayed on you, because he trusts in you.' Isaiah 26.3 Paul in his concluding blessing to the Thessalonians wrote, 'Now may the Lord of peace himself give you peace at all times in every way. The Lord be with you all.' 2Thessalonians 3.16 Focusing on Jesus prepares us spiritually, mentally and emotionally. It is very easy to forget that his presence is a constant.A sense of urgency in the light of Jesus' coming has motivated Christians since the very early church. It was a common conversation point, in each age there have been many who expected his return in their lifetime. The bible is clear that this ought to be our mind-set regardless of whether it happens or not. Paul is drawing upon this expectation as he writes to the Roman Christians, 'Besides this you know the time, that the hour has come for you to wake from sleep. For salvation is nearer to us now than when we first believed.' v11 It is equally true in terms of our own life span. Each day that passes brings us closer to meeting Jesus face to face. When I woke this morning one of my first thoughts was, do I have 10 years left before I die and what have I done with the previous 52 years since I first trusted in him? Then I read this passage. How then are we to prepare to meet him whether on death or his return? One's first thought might be regarding mission, the outreach to others with the gospel, or one might consider the urgency of meeting the needs of the poor and needy as many Christian reformers have done. Both of these have excellent biblical precedent and are undoubtedly in the expressed will of God. However, Paul in this passage implies, first look to one's own spiritual well-being. Tackle the sin in your life. Do this he says in two ways, throw stuff away and grasp hold of other stuff. The stuff to throw is the sin of our old life that still rises up through temptation. Paul has just written about the sins in the ten commandments that are against others including fellow believers. He says replace these with love to your neighbour. The same level of love with which one loves oneself. Romans 13.8-12 For Paul to mention it the risk for Christians must be an ever-present possibility for believers to either continue or be drawn back into the ways of the non-believing world. He is very specific, orgies, drunkenness, sexual immorality, sensuality, quarrelling and jealousy. v13 Despite being 2000 years old the list sounds to me to be one that applies as much today and possibly with greater access in the light of new technology and social media. Have nothing to do with these things is what Paul is saying, cast them off as works of darkness.
However if you do not replace them or fill the gap immediately then they will recur. How do we protect ourselves from these temptations? By putting on the armour of light. v12 Stay in the light, stay deliberately in Christ's presence, he is the light of life. Do not take these things lightly, 'Make not provision for the flesh to gratify its desires.' v14 Do not be surprised if that it is a battle. It is a battle that can only be won by putting Jesus on as Lord of our lives. v14 It is not a battle that can be won by self will power alone. Only the grace of God through the Holy Spirit can change our inner natures to this extent. We need to be honest with ourselves, recognise our weakness and his strength.
Is there sin we do not want to cast off?
Are we ever reluctant to put on the armour of light?
Have you a Christian friend you can trust to talk and pray these things through?
Lord, the light of Your love (Shine, Jesus, shine)