John 3.16-21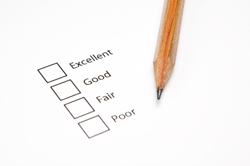 Stories about how lives have been dramatically transformed when individuals have come to faith in Christ are frequently inspiring and deserve celebration. The apostle Paul or Zacchaeus would be biblical examples. However, the dramatic can often cloud everyday reality. Our own hearts are by nature deceptive, we are inclined to think unduly well of ourselves and so the normal default position is that we are basically good people. This comes from a perception that who and what we are is normal and we then make judgements regarding other conduct and beliefs relative to ourselves. So hopefully a murderer is worse and therefore bad and worthy of condemnation whilst the likes of Mother Teresa is probably considered better and therefore worthy of praise. Nicodemus is likely to have thought well of himself at the time of his night time visit to Jesus. He may well have thought how open minded he was being and perceptive as he recognized God at work in the miracles Jesus was performing.
Jesus sweeps away this relativist perspective. God does not have a balance sheet of good stuff we have done compared to the bad. God looks at the heart attitude towards him and our love for him expressed through our faith. He knows and had already told Nicodemus' generation the state of everybody's default position. 'We have all become like one who is unclean, and all our righteous deeds are like a polluted garment. We all fade like a leaf, and our iniquities, like the wind, take us away.' Isaiah 64.6 Paul reiterates this, 'For all have sinned and fall short of the glory of God,' Romans 3.23 because the standard of righteousness is not our standard, but God's. The truth that is so hard for us to grasp deep within our hearts is that we naturally love darkness. Jesus exposes this in his sermon on the mount. Mathew 5 It is a false position to think we start at a neutral position and make choices from there. We are naturally inclined to reject Jesus. On top of that the last thing most of us want is the state of our heart to become known. As Jesus said to Nicodemus, 'This is the verdict: Light (Jesus) has come into the world, but people loved darkness instead of light because their deeds were evil.Everyone who does evil hates the light, and will not come into the light for fear that their deeds will be exposed.' John 3.19,20
It takes a work of God within us to recognise our need and want to do something about it. If we are in the position of searching for God to change us, God has started that work, and he will be responsive to our prayer to make our need clear to us. God uses the bible to speak into our hearts and lives, it pays great dividends to spend time to not only read a passage like John 3 but to dwell on it prayerfully letting each phrase sink in. The Spirit of Christ uses scripture to expose our true selves to us. 'For the word of God is living and active, sharper than any two-edged sword, piercing to the division of soul and of spirit, of joints and of marrow, and discerning the thoughts and intentions of the heart.' Hebrews 4.12
Whilst the judgement of God would condemn us the love of God wants to save us. His love is directed towards everybody not to a select number. Once more our natural hearts frequently rebel against a God who is like that. We say to ourselves, I understand God loves me but how can he possibly love and want to save this other dreadful person? Jesus, however, is clear, 'God so loved the world', it is the clearest of statements against racism and discrimination. The demonstration of the extent of his love is the cost he is prepared to bear to restore relationship with him and give eternal life. Life spent forever with him. Implied in, 'he gave his only son' is Jesus incarnation and crucifixion. God desperately does not want to condemn individuals. Whilst we have considered John 3.16 onwards separately from the previous paragraph it is all part of one explanation made by Jesus. God's only requirement is belief in Jesus, 'As Moses lifted up the serpent in the wilderness, so must the Son of Man be lifted up, that whoever believes in him may have eternal life.' John 3.15 Such love.
Belief in Jesus is a transforming moment. From that point our heart starts to be drawn to the light unafraid of what God sees. 'Whoever does what is true (initially belief in Jesus) comes to the light, so that it may be clearly seen that his works have been carried out in God.' John 3.21
How much do you pause and let scripture sink in and transform your inner life?
Such love – Graham Kendrick