1 Peter 5.1-5 and Mathew 20.20-28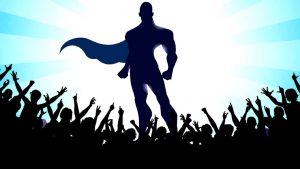 But Jesus called them to him and said, "You know that the rulers of the Gentiles lord it over them, and their great ones exercise authority over them. It shall not be so among you. But whoever would be great among you must be your servant, and whoever would be first among you must be your slave, even as the Son of Man came not to be served but to serve, and to give his life as a ransom for many." Mathew 20.25-28
Is there a difference between Christian leadership and secular leadership? Should we order leadership priorities differently in the Christian context? Here are some questions based on 1 Peter 5 that don't always get asked.
Have you got a mentor?
Spiritual leaders in the bible are often called elders. Peter as an apostle, a founder of the Jerusalem church saw his role in later life to counsel and guide other elders. 'I exhort the elders among you, as a fellow elder and a witness of the sufferings of Christ, as well as a partaker in the glory that is going to be revealed: shepherd the flock of God that is among you …' 1Peter 5.1,2 Peter knew from first hand experience that to have someone to turn to and even step in with a wise word at the right time was essential. When Jesus took him to one side on the beach after the resurrection and three times asked him if Peter loved him and instructed him to feed and care for his sheep it left an indelible mark on him. A mentor is someone who loves enough to be openly honest because they love the Lord, the leader and the sheep. Peter appealed to the elders of Asia Minor on the basis that he also was an elder and knew what it involved but more than that he understood the suffering of Christ as much as the glory. A good Christian mentor is someone who understands suffering. Peter was a man who had a proven life following Jesus and therefore had earned the respect of fellow believers. 'Remember your leaders, those who spoke to you the word of God. Consider the outcome of their way of life, and imitate their faith'. Hebrews 13.7 If a leader does not have a mentor or mentors then they and the church are at greater risk.
Are you in it for the money or the kudos?
Not many admit to either but careful listening to the language used and observation of the behaviour of a leader reveals their underlying motives. When the mother of James and John asked Jesus for her two sons to have the most important places in heaven, Jesus response was to point to his own death as a servant of others as the model for leadership. Mathew 20.20-28 Jesus' way is to be the way of all Christian leaders. He was willing to serve to his own cost, not profit, he was willing to experience public shame. He never shirked his responsibilities for 'the flock'. Peter summarises Christian leadership motivation as exercising, 'oversight, not under compulsion, but willingly, as God would have you; not for shameful gain, but eagerly …' v 5.2
Who do you lead?
Peter exhorts elders to shepherd the flock of God, not their own flock. v 5.2 Peter wants to make clear to elders that a sense of personal possession is not appropriate, as an elder one is a matter of steward not an owner. In that sense an elder is an under shepherd of Christ and so the ministry needs to express Christ's love and teaching. Peter is reinforcing the importance of local leadership as he instructs elders to, 'Shepherd the flock of God that is among you'. v 5.2
Do you drive or lead?
The ancient middle eastern way of shepherding was to lead from the front in contrast of a British shepherd with a sheep dog. Peter was keen for elders to be humble in their approach and not domineering. v 5.3 A few sharp, unguarded words alone can have a long lasting harmful impact. Trust is built and therefore willingness to follow when the leader is seen to follow his or her own teaching. Where leaders selflessly give of themselves in the way Jesus had done the whole church is built up.
What is the reward you will gain?
The Elders are reminded that there will be a reward in heaven. They do have a special place that is not theirs by right but is by the grace of God. On Jesus' return they will receive a crown of glory v 5.4 These honours are in God the Father's gift Matthew 20.23 but are associated with participating in the suffering of Christ. Jesus termed this suffering, 'the cup I am going to drink…' Matthew 2022
If I am leader have I asked how my leadership is perceived by others?
If I am led how am I able to support my leaders?
Servant King – Graham Kendrick