Psalm 74 (Part 1)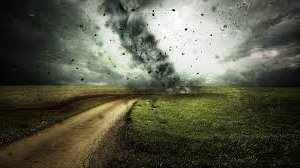 There is a need for the bible to contain prayers that arise from great distress and extreme circumstances. The people of God have always attracted fierce opposition and continue to do so. We need examples of how to bring our laments to God even when the situation has arisen through rebellion against him as in Psalm 74. If we find ourselves in a position where we can worship freely and live our faith without opposition then we are blessed to be able to empathize and support those who cannot do so. There are many countries today where it is dangerous to be a Christian or to convert to Christianity either because of government policy or due to violent sections of society whose desire is to eradicate or suppress Christianity.
Open Doors, a charity dedicated to supporting persecuted Christians world-wide, says there are over 260 million Christians worldwide spread across 50 countries that experience extreme, very high or high levels of persecution. You can view a world map at the link above. (https://www.opendoorsuk.org/persecution/world-watch-list/)
The UK government Preventing Sexual Violence in Conflict Initiative (PSVI) team has launched a 'Declaration of Humanity'. This is in recognition, "that women and girls from religious minorities often suffer. Why? Because of their gender, or indeed their faith." As Christians we can not only pray we can advocate for the needs of those suffering for their faith.
Psalm 74 is written arising from a comparable experience, the conquering of Judah, the destruction of the temple in Jerusalem and the taking of many into captivity in Babylon. What is different is that this was a consequence of Israel's repeated sequence of disobedience and idolatry over a prolonged period from the death of Solomon. It provides an insight into what it feels like to be in the middle of devastation that is completely beyond our control. It also provides an example of how we might pray in such a circumstance.
The pattern is one of appeal and reminder:
"An appeal: remember us (vv 1-3)
A reminder: what they have done (vv 4-9)
An appeal: destroy them (vv 10-11)
A reminder: what you have done (12-17)
An appeal: vindicate yourself (vv 18-23)" (Michael Wilcock, Psalms 73-150, BST)
Please read through the psalm and we will look at the text in the next reflection.
Do we remember our brothers and sisters experiencing persecution in our prayers?
God of Justice (We Must Go) – Tim Hughes