James 1:5-8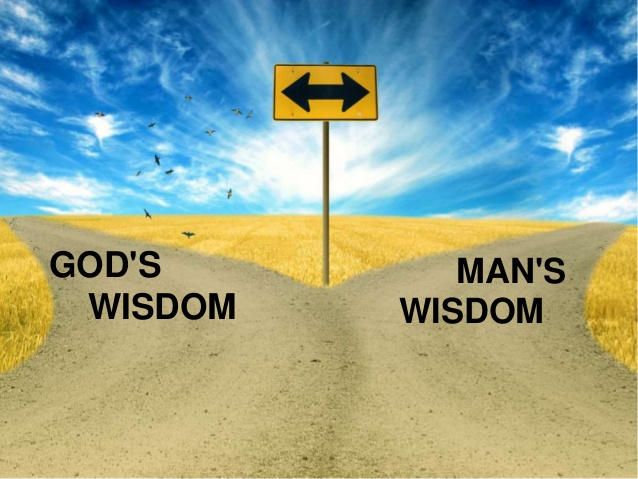 The bible is overflowing with wisdom but a repeated theme is also how wisdom is attained. James knows that if the scattered church is to grow and thrive then the church is going to need to be wise. However Godly and spiritual wisdom is different from the common currency of worldly wisdom or wisdom of the age. What does the bible teach us about how the church can acquire Godly wisdom?
Firstly by confessing that self wisdom is not sufficient or even reliable. Today of course this is counter cultural in a society that advocates self reliance as a virtue. However, the bible teaches that Godly wisdom does not come from within but is a gift of God. Solomon displayed this self awareness when as the ruling king he declared to God, 'I am only a little child and do not know how to carry out my duties.' 1 Kings 3:7 It would benefit the church greatly if those in leadership maintained Solomon's level of humility and self awareness as there is a great temptation to fall back on trusting on one's own capacity to be a reservoir of wisdom.
Wisdom is a spiritual gift that is given by God. Solomon's wisdom was given to him as a gift when he met God in a dream. 'I will give you a wise and discerning heart, so there will be never have been anyone like you, nor will there ever be.' 1 Kings 3:12
Wisdom involves having the same heart attitudes as God. Later James elaborates on these heart attitudes, 'the wisdom from above is first pure, then peaceable, gentle, open to reason, full of mercy and good fruits, impartial and sincere.' James 3:17 Paul prays, 'that the God of our Lord Jesus Christ, the Father of glory, may give you a spirit of wisdom and of revelation in the knowledge of him, having the eyes of your hearts enlightened.' Ephesians 1:16
Wisdom is born out of a relationship with God and brings with it an understanding of God and the blessings he has given to his children, the church. 'That you may know what is the hope to which he has called you, what are the riches of his glorious inheritance in the saints, and what is the immeasurable greatness of his power toward us who believe, according to the working of his great might.' Ephesians 1:18-19
Despite God's promise to Solomon that no one will ever have more wisdom than him God desires to give wisdom to all of his children. We do not need to feel awkward about asking for wisdom. James 1:5 However wisdom is a more all encompassing than simply making a good decision about what to do in a particular situation. It involves our entire relationship with him and obedience to his commands. Paul prays for the Colossians, 'That their hearts may be encouraged, being knit together in love, to reach all the riches of full assurance of understanding and the knowledge of God's mystery, which is Christ, in whom are hidden all the treasures of wisdom and knowledge.' Colossians 2:2-3 Solomon himself records 'The wise of heart will receive commandments, but a babbling fool will come to ruin.' Proverbs 10:8
James encourages the church to pray for wisdom, 'in faith without doubting.' James 1:6 James means them to have a settled faith based on the character of God and his promises. Doubt being tossed about refers to believers having an inner conflict between trusting in God's wisdom and their own natural abilities or those of their surrounding culture. He says that to not trust in and obey God's wisdom is to be two minded and uncertain, living a life torn between God and the world. James 1:8
The importance of being obedient to God's wisdom is seen in the eventual life of Solomon who allowed disobedience of God's wisdom and sin to come into his life and start a slide downward in national holiness which eventually led to the collapse of Israel as a nation. We need to maintain our obedience until the end of our life.
Are we bold enough to ask God for the gift of his wisdom?
Do we find ourselves tossed about torn between the world's way and God's?
Immortal, Invisible, God only wise.