John 11.25-26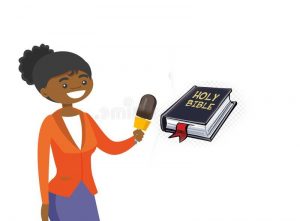 The pivotal sentences in John 11 are, 'I am the resurrection and the life.[a] Whoever believes in me, though he die, yet shall he live, 26 and everyone who lives and believes in me shall never die.' John 11.25,26 It is an extraordinary thing for Jesus to say. It is easy to gloss over it because to Christians it has become common place. However, if true it rewrites our understanding of the world. Jesus' resurrection was a central plank of the early Christian church's teaching. It was the ultimate sign of who Jesus is and what makes it even more so is that Jesus repeatedly taught that he would be resurrected and what the implications for his followers are before he died. There is a great deal written about Jesus' resurrection in the bible from prophecies in the Old Testament to records of the event in the gospels and the proclamation of his resurrection in Acts. The apostles teach in one way or another of the significance of Jesus' resurrection in their letters to the churches.
However, what did Jesus actually say about his resurrection to his disciples and others prior to his crucifixion?
Jesus' statement that he is the resurrection and the life, conveys a meaning that without him there cannot be a resurrection. Resurrection and eternal life can only be found in relationship with him. Those who trust or believe in him will go beyond death into a life that is united with Christ.
Jesus taught that he is the means by which God the Father's will is achieved and that will is that those who believe in Jesus will receive eternal life and themselves be resurrected. 'For this is the will of my Father, that everyone who looks on the Son and believes in him should have eternal life, and I will raise him up on the last day.' John 6.40
Jesus' resurrection was a sign to the Jewish leaders and nation that he was the messiah. He referred to himself as God's temple, the meeting place between God and human kind. At the time many Jewish leaders did not understand the imagery Jesus was using and took his words literally. However, Jesus' teaching was also designed for his own disciples to build up their faith and give them understanding. 'So the Jews said to him, "What sign do you show us for doing these things?" 19 Jesus answered them, "Destroy this temple, and in three days I will raise it up." 20 The Jews then said, "It has taken forty-six years to build this temple, and will you raise it up in three days?" 21 But he was speaking about the temple of his body. 22 When therefore he was raised from the dead, his disciples remembered that he had said this, and they believed the Scripture and the word that Jesus had spoken.' John 2:18-22
Jesus also made clear the details of his forthcoming trial, execution and resurrection prior to the events actually happening. Despite that the disciples found it very difficult to understand what was happening until after the event. However, the memory of Jesus' teaching confirmed to them the divinity of Jesus. 'And he began to teach them that the Son of Man must suffer many things and be rejected by the elders and the chief priests and the scribes and be killed, and after three days rise again.' Mark 8.31 (Mathew 20.18-19 contains a parallel account.)
John also taught that resurrection for his followers will complete their transformation into Christ likeness. This will be because their vision and understanding of him will be complete and not be marred by sin. Like Jesus they will in some way have a resurrection body. Whilst we do not have Jesus' own words regarding this, John as one of Jesus' intimates passes on the insight in his first letter to the churches. 'Beloved, we are God's children now, and what we will be has not yet appeared; but we know that when he appears[a] we shall be like him, because we shall see him as he is.' 1 john 3.2
Jesus also made clear that he will bring about the resurrection of those who have trusted in his death and resurrection. 'Whoever feeds on my flesh and drinks my blood has eternal life, and I will raise him up on the last day.' John 6.54
Jesus taught that resurrection is the ultimate reward for living a sacrificial life for those in need. His judgement will be righteous. 'But when you give a feast, invite the poor, the crippled, the lame, the blind, 14 and you will be blessed, because they cannot repay you. For you will be repaid at the resurrection of the just.' Luke 14.13-14
As Jesus' resurrection is such a central Christian truth, how effective is the modern church in communicating the evidence of his resurrection and its significance for all who believe?
The Rapture and Resurrection – I Will Rise – Chris Tomlin