Isaiah 9:6-7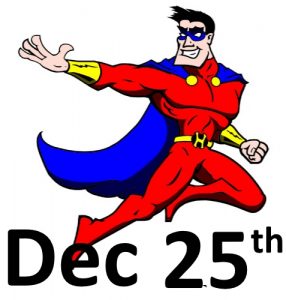 For to us a child is born,
to us a son is given,
and the government will be on his shoulders.
And he will be called
Wonderful Counsellor, Mighty God,
Everlasting Father, Prince of Peace.
7 Of the greatness of his government and peace
there will be no end.
He will reign on David's throne
and over his kingdom,
establishing and upholding it
with justice and righteousness
from that time on and for ever.
The zeal of the Lord Almighty
will accomplish this.
When Isaiah uttered this awesome prophecy, Israel had just suffered great oppression from the Assyrian Empire. What the people wanted was a leader after the style of Gideon who had led them to impressive military victories. Isaiah 9.4 Instead Isaiah offered a child of unimaginable character. Character that stood in the greatest contrast possible to the succession of Israel's kings. The only comparison that could be made was this child was going to be in David's line or in succession from David. Isaiah could not have fully understood the prophecy he made. Indeed, Peter confirms this in 1 Peter 1.10-12 placing us in a hugely privileged position. 'It was revealed to them that they were not serving themselves but you, when they spoke of the things that have now been told you by those who have preached the gospel to you by the Holy Spirit sent from heaven. Even angels long to look into these things.' 1 Peter 1.12
These words then are a precious heritage and it is the coming of this child that we celebrate each Christmas. Prayerful contemplation on the character of the promised child we know as Jesus evokes emotions including awe and wonder, confidence and peace of mind, joy and hope, security and relief. This is the one in whom it is possible to have complete trust.
Whatever our feelings of darkness may be and they may be considerable, after all we are still in the middle of a pandemic that has just taken a nasty twist. At best life feels highly uncertain. Uncertainty persists politically, in terms of security in many places in the world, with growing poverty including child poverty, a greater divide between the haves and the have nots, employment insecurities and the threat of a climate and environmental crisis. All of these issues have as a root cause human sin and rebellion against God. Here is a promise of a light to shine in our darkness.
Those who walk in darkness need a great light Isaiah 9.2 and that light is the son who is given Isaiah 9.6 – Jesus Christ. What can we know about this child? He is a deliverer who brings great joy, 'You have enlarged the nation and increased their joy; they rejoice before you as people rejoice at the harvest, as warriors rejoice when dividing the plunder. For as in the day of Midian's defeat, you have shattered the yoke that burdens them, the bar across their shoulders, the rod of their oppressor. Jesus' deliverance though is not the expected military victory but a victory over sin and death and it is an everlasting deliverance.
He is a ruler who rules with justice and righteousness. There are those who consider judgment that is just and righteous leaves no room for love and compassion. However the opposite is true, it would be cruel not to be just and not care about sin. Such a ruler is in complete contrast to Ahaz who Isaiah prophesied to.
The combining of the titles, Wonderful Counsellor, Everlasting Father and Prince of Peace into one person represents the totality of this child's divine, royal power. God has no need of any additional counsellor as human kings or heads of government have. He is his own counsellor. Everlasting Father conveys the protective qualities of God for his people. God unlike human kings will continue to provide for and protect his own for ever. Jesus has through his own death and resurrection brought about lasting peace between believers and God and therefore is their Prince of Peace. How great is the need for peace in our time. So many suffer great internal turmoil as well as conflict with others and God.
Now is the time to pause and worship him, placing him as King of our lives.
Is there any part of our life that we need Jesus to take lordship over?
Handel: Messiah, For unto us a child is born (Sir Colin Davis, Tenebrae, LSO)