Psalm 84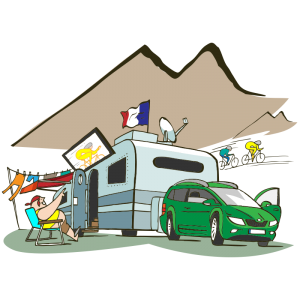 On our first touring caravan holiday with the children in France we arrived in the Loire Valley feeling very intrepid. We were off to explore the chateaus of France and so on the first day we decided to walk to the nearest one. As we crested a small rise there was a spectacular vision of Chambord, perhaps the largest of the Loire chateaus. It's setting, elegance and scale took my breath away. I stood and stared. Psalm 84 invokes that image in my mind. The Psalm is a celebration of pilgrimage to Jerusalem to worship at the temple set upon Mount Zion. It is a song of delight at being a welcome guest in the home of the Lord. For the psalmist no wickedness or pleasure of the world can compare with being in his presence, in his home. 'How lovely is your dwelling place, O Lord of hosts! My soul longs, yes, faints for the courts of the Lord; my heart and flesh sing for joy to the living God …. Blessed are those who dwell in your house ever singing your praise.' vv1-2,4
The temple structure dominated the landscape, it was a justifiable tribute to Almighty God, built to strike awe in the ancient heart. But it wasn't the architecture that primarily excited ancient pilgrims, it was that here they were in the presence of the Lord of Hosts. It thrilled them and filled them with joy. When joyful, the most natural thing to do was to sing, not a solitary song but songs sung as a community, the people's choir. Everybody and everything was welcome, even the lowly sparrow. v3
Here was a place where one could find refreshment and new strength v5 no matter how worn down one might have become. The journey was worthwhile. There is no known valley of Baca but the word Baca is also the name of a tree that grows in arid areas. The image of the Valley of Baca v6-7 is one of arid places becoming a fertile place where nature flourishes and strength returns because of springs of water. (Frequently a simile for the Holy Spirit.)
The psalmist then picks up repeated themes. It is in the presence of the Lord that prayers are heard. v8 His presence is the pilgrims shield. However, the psalm at this point takes on prophetic notes as it pleads with God to look upon his anointed. In context almost certainly the king but also with the coming of Jesus it pertains to him.
The temple is a place where the pilgrim wishes to remain, however lowly the position. v10 Why? Because being in the presence of the Lord is both a place of blessing and protection, accessed by faith alone. 'For the Lord God is a sun and shield; the Lord bestows favour and honour. No good thing does he withhold from those who walk uprightly. O Lord of hosts, blessed is the one who trusts in you.' vv11-12
For the Christian Jesus is that temple set on Mount Zion. Time in his presence brings joy, safety and blessing. He is the anointed one but he is also the one who anoints us with the Holy Spirit. He is the one to whom we can address our prayers. Praise comes naturally from our mouths as individuals but is a special blessing when we can praise him together as his family. He is the object of our pilgrimage. Blessing comes in response to faith.
Do we know the joy of being in the presence of God or do we just know about it?
Do we miss out on the pleasure of worshiping together with other disciples of Christ or do we treasure the times we can praise him together?
Better is One Day