Mark 14.12-62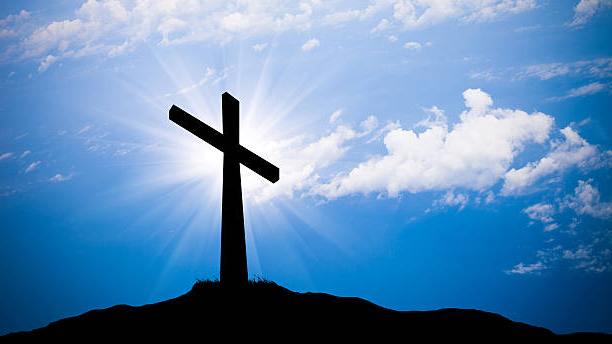 For some it is hard to accept that anyone would deliberately choose to go to their death by Roman crucifixion. Others may argue that it was a plan that went terribly wrong. Possibly he had planned to dramatically leap off the cross in the form of a miracle just as those who taunted him challenged him to do. How can we know from Mark's account that Jesus' death was not a mistake or accident?
Mark 14:12-26 Jesus knew that the Passover meal would be his last meal with the disciples, and had prepared for it in advance. He also knew that one of the disciples would betray him. He sent two of his disciples into the city to meet a man carrying a water jar (a very unusual event as that was women's work) who would lead them to a pre-prepared room. At that Passover meal Jesus said, 'Truly, I say to you, one of you will betray me, one who is eating with me.' v18 After sharing bread and wine with his disciples Jesus said, 'Truly, I say to you, I will not drink again of the fruit of the vine until that day when I drink it new in the kingdom of God. v25
Mark 14:27-31 Jesus predicted he would die the next day (the Passover meal was on a Thursday evening – Jesus was crucified on the Friday). He knew his disciples would desert him and that Peter would disown him. Jesus said to them, You will fall away for it is written, "I will strike the shepherd, and the sheep will be scattered."' v27 Jesus answered Peter's protestations that he would never desert him with, 'Truly, I tell you, this very night, before the rooster crows twice, you will deny me three times.' v30
Mark 14:48-49 Jesus knew that his arrest and execution would fulfil prophecies made in the Old Testament Scriptures. As the scribes and elders v43 arrived with soldiers to seize Jesus and take him away under guard, Jesus spoke to them and said, 'Let the scriptures be fulfilled.' v49
Mark 14:61-62 Jesus knew that his death would not be the end. He would sit at the right hand of God the Father ("the Mighty One"), and return "on the clouds of heaven'. Jesus was unmoved when false testimony was given against him by numerous witnesses because he knew the path he was on. He then answered honestly in a way he knew would incense the high priest, as he confessed he was the Christ when directly challenged. 'Jesus said, "I am, (I am, was the unspoken name for Almighty God.) and you will see the Son of Man (A term used in Daniel for the Messiah or the Christ.) seated at the right hand of Power and coming with the clouds of heaven."
Jesus' death was neither an accident or a mistake. Jesus' death was the ultimate act of obedience to his Father as he prayed, 'My Father, if it is possible, let this cup pass from me; nevertheless, not as I will, but as you will.' Mathew 26.39 Jesus' death was Jesus accomplishing the work the Father had given him to do prior to returning to the Father. In Jesus' words, 'I glorified you on earth, having accomplished the work that you gave me to do. And now, Father, glorify me in your own presence with the glory that I had with you before the world existed.' John 17.4-5
(Includes extracts from Christianity Explored Leaders Handbook)
How do you respond to knowing that Jesus deliberately chose to die for you and others?
Be Thou My Vision – Celtic Worship ft. Steph Macleod