Psalm 78:9-39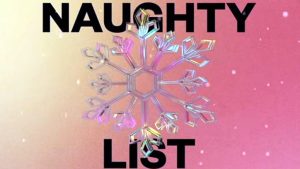 Have you, like me, looked back over your life and considered how many times you have offended God the Father and in how many ways you did that? Alongside those thoughts have you also considered how many times God has forgiven and rehabilitated you? It is perhaps easier to examine the lives of others and see their crooked path whilst at the same time to make excuses for ourselves for similar decisions and actions. When we have gone wrong, what has prompted us to turn back, repent and ask for forgiveness? Would we have called it God's discipline at the time or do we only in retrospect recognize his hand on our lives?
Asaph in his lament forensically examines not one life but the life of a nation over up to 500 years, from the Exodus to King David. It is a catalogue of God's unjustified love for a rebellious people who in the face of repeated miraculous interventions grumbled, rebelled, disobeyed, rejected God and worshipped other gods who do not exist. They tested God's love beyond the reasonable or excusable and deserved God's rejection. If we are honest, how well do we stand up against the same accusations.
Let's look at the charges. Ephraim, (often shorthand for Northern Israel) 'turned away from the battle.' v9 Do we engage in the spiritual battle, in prayer, in resisting sin, in standing up for righteousness, in loving when we are not loved?
'Israel did not keep the God's covenant and refused to live by his law.' v10 Do we even consider that when we asked Jesus into our lives and accepted his death on our behalf that we had entered into a covenant with God. From then on, we had made promises of covenant love, the best simile is that of marriage vows. When we break that covenant love by giving our love due to him to other people, vices or things we are committing spiritual adultery. Such behaviour deserves the same response by God the Father as when the Israelites sacrificed to other gods on the high places. 'They angered him with their high places, they aroused his jealousy with their idols.' v58
Do we grumble about the situation the Lord has placed us in when he has blessed us greatly forgetting all he has done forever wanting more? vv 9-30 Where is our treasure and how does that impact our daily life?
When God is leading us in one direction, how often do we want to turn round and go the other way, back to our old lives? 'He divided the sea and led them through; he made the water stand up like a wall. He guided them with the cloud by day and with light by night.' vv13-14 The people of Israel complained to Moses that they had been led out of slavery where they felt safe and wanted to return despite all the Lord had done. As we consider the span of our life, how often have we wanted to do just that and turn back from his calling and promises. Did it feel easier to live as the world lives?
When we speak to God or join in with worship are our words sincere or are have they been at times as Israel's sometimes were, a false declaration? 'But then they would flatter him with their mouths lying to him with their tongues; their hearts were not loyal to him they were not faithful to his covenant.' vv36-37
Remarkably, God's patience, grace and understanding meant they were not permanently rejected by God. Even when tested to the limit he held back righteous anger and restored his people. 'Yet he was merciful; he forgave their iniquities and did not destroy them. Time after time he restrained his anger and did not stir up his full wrath. He remembered that they were but flesh, a passing breeze that does not return.' vv38-40
Should we then be casual in our own attitude towards sin, presuming on God's forgiveness? Paul had a blunt response to this notion. 'What shall we say, then? Shall we go on sinning, so that grace may increase? 2 By no means! We are those who have died to sin; how can we live in it any longer? 3 Or don't you know that all of us who were baptised into Christ Jesus were baptised into his death? 4 We were therefore buried with him through baptism into death in order that, just as Christ was raised from the dead through the glory of the Father, we too may live a new life.' Romans 6.1-4
We can rejoice in the promise, 'If we confess our sins, he is faithful and just and will forgive us our sins and purify us from all unrighteousness.' I John 1.9
Let us live then as a new creation, by faith and in the Spirit.
Forgiven – Crowder