John 14.1-4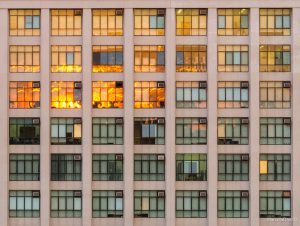 "Let not your hearts be troubled. Believe in God; believe also in me. In my Father's house are many rooms. If it were not so, would I have told you that I go to prepare a place for you? And if I go and prepare a place for you, I will come again and will take you to myself, that where I am you may be also. And you know the way to where I am going."
Hope is a necessary part of a healthy mental attitude. If we lack something to look forward to motivation quickly dissipates. For many of us we mostly live in the moment but that is in the context of also having hope even if it is short term and even unrealistic. Hope helps us tackle the everyday with positivity. Having no hope can be a symptom of depression. Taking away hope from an individual is one of the weapons of an abuser.
Hope can be severely tested when circumstances turn against us and if we are frequently confronted by loss and obstructions to happiness then it is understandable when people give up on hope. Such events are very common and occur even when on the surface someone is apparently in a stable secure position. One does not have to be homeless or jobless to have lost hope. Lack of hope leads to a sense of powerlessness and powerlessness leads to a lack of hope. These feelings can grow slowly or descend quickly. In the bible, the story of Job is possibly the most complete and dramatic account of cataclysmic circumstances to test one individual's capacity to have hope.
The theme of hope is one of the three great threads that extend through the entire text of the bible. As Paul famously writes 'Now these three remain: faith, hope and love. But the greatest of these is love.' 1 Corinthians 13.13 At this point in the narrative of John's gospel Jesus wanted to provide his disciples with hope because he knew the hope they had in him is about to be severely tested. In doing so Jesus has provided hope to all who believe in him whatever their circumstances. Hope to strengthen his disciples in times of trouble and hope that goes beyond death.
At the time Jesus said these words he was speaking of his own death. When he leaves them, it is not to be a permanent separation. He is preparing a place where they can be together in the presence of God the Father. His absence from his disciples is to be a temporary separation. The implication is that Jesus' reunion with his disciples will take place whether or not the disciples have died during his absence.
It is Jesus' unique claim in John 14 that differentiates Jesus from any other founder of a major world faith. All other religions have a founder who points to what they believe must be done to achieve the end goal. Jesus says it is not possible for you to achieve those things by your efforts. Jesus says I am going to prepare a place for you and I will come back for you. The Christian's hope is the person of Christ not a route map to salvation. He summarises this in verse 6 when speaking to Thomas, "I am the way, and the truth, and the life. No one comes to the Father except through me."
God through Jesus Christ is the source of the Christian's hope not the Christian's own endeavours, no striving on the Christian's part is sufficient. Peter who listened carefully to Jesus' words eventually fully grasped their meaning and wrote to the churches many years later. 'Blessed be the God and Father of our Lord Jesus Christ! According to his great mercy, he has caused us to be born again to a living hope through the resurrection of Jesus Christ from the dead' 1 Peter 1.3
Are we still placing our hope in our own endeavours?
In Christ alone