John 17.6-12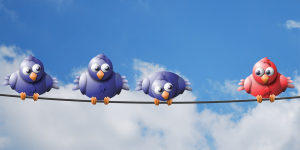 Jesus continues his intercession for his disciples, 'the ones given to him by the Father', in this passage with a particular focus on them being sustained over the testing period ahead for them. Jesus continues to intercede for all disciples following his ascension to heaven. The High Priestly prayer we read here gives us an insight into how Jesus prays for all believers now. Hebrews 7.15 says, 'he is able to save to the uttermost those who draw near to God through him, since he always lives to make intercession for them.' Paul emphasises this to Timothy, 'For there is one God, and there is one mediator between God and men, the man Christ Jesus.' 1 Timothy 2.5 John confirms that Jesus carries on interceding for the church with specific reference to the continuing sanctification of believers as they struggle with sin in their lives. 'My little children, I am writing these things to you so that you may not sin. But if anyone does sin, we have an advocate with the Father, Jesus Christ the righteous.' 1 John2.1
Jesus' prayer reminds us that does not negate the necessity for prayer. It is God's chosen means of fellowship with people. Neither does God's sovereignty make redundant the human responsibility to obey God's word. 'They were yours; you gave them to me and they have obeyed your word.' v6 Believing in the sovereignty of God is an encouragement to pray because he has the power to answer prayer.
At this stage the disciples may not have fully understood that Jesus must die and be raised again. They also may have not understood how Jesus had fully fulfilled the motifs of the Messiah in the Old Testament: such as the lamb of God, the Temple, the High Priest and the Suffering Servant, but what they did know was Jesus came from God the Father. v8 Belief in the Trinity is essential for authentic Christian discipleship. All disciples have been given by God the Father to Jesus, who have faith in Jesus and obey the word of God.
The redeemed disciples bring glory to Jesus. v10 They have the security of belonging to God the Father and Jesus. Jesus knows he is about to leave them and this world and so he prays to the Father that he will protect them as he is about to be no longer physically present with them. v12 Now the disciples will have the protection that comes from the authority of God the Father. V11
Does the knowledge that Jesus prays for us help us to be obedient to his word?
How are you encouraged that Jesus prays for you?
Charlotte Church – The Lord's Prayer (Live From Jerusalem 2001)