Romans 10:11-15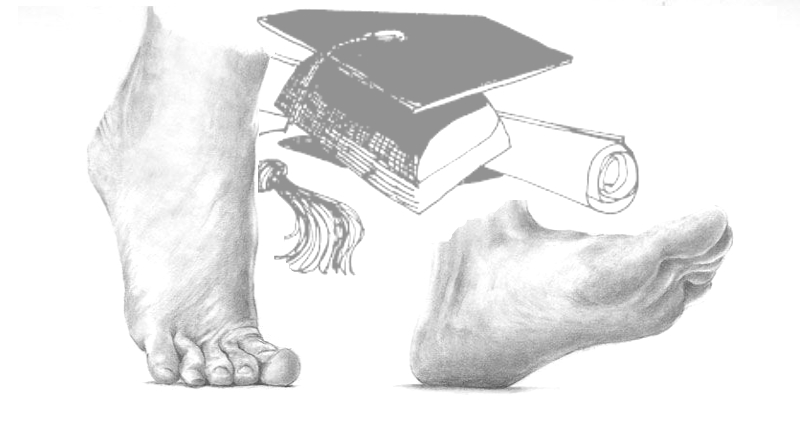 As Scripture says, 'Anyone who believes in him will never be put to shame.'[a] 12 For there is no difference between Jew and Gentile – the same Lord is Lord of all and richly blesses all who call on him, 13 for, 'Everyone who calls on the name of the Lord will be saved.'[b]
14 How, then, can they call on the one they have not believed in? And how can they believe in the one of whom they have not heard? And how can they hear without someone preaching to them? 15 And how can anyone preach unless they are sent? As it is written: 'How beautiful are the feet of those who bring good news!'
In the Christian church today, the vast majority of preaching is directed at those who already believe. Paul's concern here is for is first of all for those who do not yet believe. However in practice Paul's life's work did not make separate distinctions between teaching and preaching, if we take preaching as being addressed to the non-believer. He went to new places where he spoke and argued the case for Christ. When people became believers he then continued to teach them. However, he was a man on the move and once he had established a church he moved on and others took over the leadership and teaching role. Others also took on the continuing outreach to non-believers.
In New Testament terms a healthy church was one that was focused on outreach to non-believers with the gospel. The risk has always been that inertia takes place and the prime focus becomes inward focusing on the existing church's needs. Some see these two aspects as competing, Paul did not. Jesus himself also did not see a conflict between his teaching of his disciples and his reaching out to fresh people with the good news of the kingdom.
The crucial need for both the existing church and the future church is the need to hear the word of Christ. 'So faith comes from hearing, hearing through the word of Christ.' Romans 10.17 There could be many approaches to communicating the word of Christ.
J John, a British evangelist and Cannon in the Church of England has written a book titled "Natural Evangelism". In it he outlines three connected things every Christian and every church can do – Praying, Caring and Sharing.
Praying for people around us who we meet in normal life, praying for our area, praying for new opportunities, praying for "Thy kingdom come". As J John says, it is surprising how many "coincidences" happen when you pray. Pray he says should be regular and intentional
Caring practically demonstrates the love of God we wish to share. It is a matter of living out Jesus' words to love others as we love ourselves. This is not something to force from within, it comes from God loving us and our loving response back to God. It is something we can pray that the Spirit will grow within us. Caring and praying can naturally bring with it opportunities to share.
Sharing the word of Christ that can bring faith when it is heard should be honest, natural and com from our own understanding and experience and not be forced. We can only speak honestly about what we know and believe. Who knows what the Spirit will do with our words. As time progresses and we learn from the teaching in church as well as these days from books and online resources our ability to share may grow. However, it is interesting to me how often it is the words, love and enthusiasm of the new Christian that seems contagious.
How active is the church in reaching out to new people?
What worked for you?
Is reaching out to new people a live issue in our church?
Our God reigns