Psalm 68, 1 Corinthians 15.54-56, Ephesians 4.7,8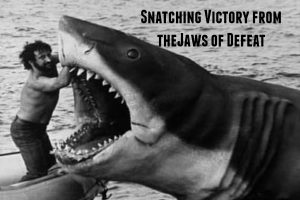 The England cricket team has just celebrated an unlikely victory. When Root, the captain, was interviewed he said the team believed they could win because they had won from seemingly impossible positions twice last year and they drew confidence from that memory. What victories have there been in your life and more importantly what victories do there need to be?
In Old Testament literature victory was often recorded over Israel's enemies, in the New Testament it was victory over spiritual opposition to the gospel of Jesus, sin or death. Whilst victory may occur through the agency of humans, although not necessarily, it was always by the grace (underserved favour) of God. Thus, David opens his song (Psalm 68) with, 'May God arise, may his enemies be scattered; may his foes flee before him'. v1
Life faces us with many obstacles and battles that can stand between us and a fulfilling relationship with God. They often centre around sin in some form but ultimately the greatest battle is with death, not just physical death but also spiritual death. Most of us for most of the time refuse to engage with this battle and when we have to we are unprepared. The sweep of history covered in David's song (Psalm 68) acts as a metaphor for the victory over sin and death achieved by Jesus through his death, resurrection and crucially his ascension.
Paul in Ephesians 4.8 quotes Psalm 68.18 with a twist. 'But to each one of us grace has been given as Christ apportioned it. This is why it says: "When he ascended on high, he took many captives and gave gifts to his people".' Ephesians 4.8 The psalmist has the people bringing gifts to God (entirely appropriate) but Paul has God providing gifts to his people to equip them for works of service and growth in their Christian life to enable them to attain the, 'whole measure of the fullness of Christ.' It is for this reason that the psalm is used by Christians as a Pentecost psalm because it was following Christ's ascension that the gift of the Holy Spirit was given to equip the church for gospel outreach and a holy life.
1 Corinthians 15 is a wonderful summary statement of the gospel which as Paul puts it, 'You have taken your stand. By this gospel you are saved, if you hold firmly to the word I preached to you. Otherwise, you have believed in vain'. 1 Corinthians 15.1,2 The chapter develops until it culminates in Christ's victory over both sin and death. Over sin through his death and resurrection as he takes God's judgement over us upon himself. He explains as we share in Jesus' death so we also will share in his resurrection. Paul summarizes this victory over sin for those who have faith in Jesus with these words. 'Death has been swallowed up in victory. "Where, O death, is your victory: Where, O death, is your sting?" The sting of death is sin, and the power of sin is the law. But thanks be to God! He gives us the victory through our Lord Jesus Christ'. 1 Corinthians 15.54-56
The result of Jesus' victory then should be as emphasized in both Ephesians and Corinthians is to be the capability to give oneself fully to 'the work of the Lord'. 1 Corinthians 15.58 In the next reflection we will look at the victory events celebrated in the psalm that give confidence to his people as they are not immediately obvious. However, the ascension of Christ raises some questions for the modern Christian.
Have we appreciated the extent of Jesus' victory over all dominions?
Is there any aspect of our life that we need to gain the Holy Spirit's victory over?
Have we grasped the grace Christ has apportioned us so that the body of Christ may be built up?
Eben – Victory [Africa Gospel Music]