John 3.36 & Deuteronomy 27.9,10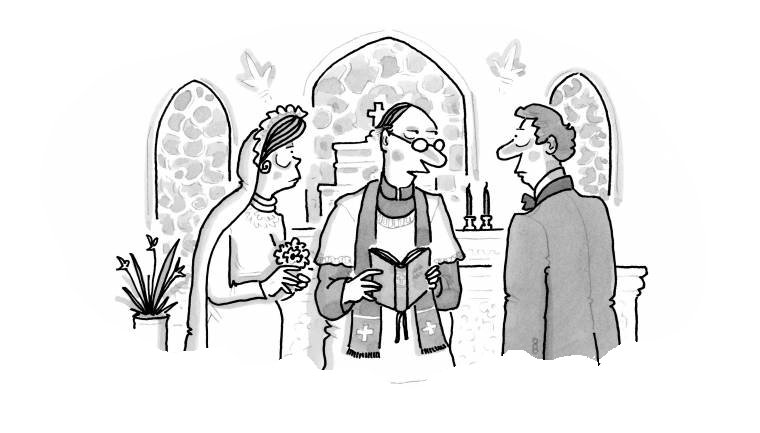 Independence of mind and self-determinism is so ingrained in our society that an instruction to obey can be seen as wrong, offensive and detracting from our rights. It feels like being forced to do things against our will. There have rightly been strong reactions against enforced controls on people's lives typified in the anti-slavery movements and a rejection that crimes committed under the orders of military commanders are excusable. Many women have seen a promise to obey in a marriage service as inappropriate and unequal. How then do you react to John's words, 'Whoever believes in the Son has eternal life; whoever does not obey the Son shall not see life; but the wrath of God remains on him'? John 3.36 These words fit into a whole biblical theme of obedience to God and are also a repeated theme in John's writings. They can be a stumbling block to faith and spiritual growth and they can also be misinterpreted and cause Christians stress and anxiety. On the other hand fully grasped and understood they can be a pathway to freedom, joy and peace.
Jesus was just about to walk through Samaria on the way back to Galilee, passing Mount Ebal and it was close to there he met the Samaritan woman at Jacob's well. It was on Mount Ebal that Moses addressed the people of Israel just before they enter the promised land with these words, 'You have now become the people of the Lord your God. Obey the Lord your God and follow his commands and decrees that I give you today'. Deuteronomy 27.9,10 He then went on to clarify what obedience to God was by issuing a series of curses or forbidden things, followed by blessings for obedience. Obedience then is about rejecting sin and living in a God pleasing way. What then is sinful? No lists in scripture are comprehensive, but what they do is expose the depth and range of sin. Moses' list Deuteronomy 27.15-26 first of all identifies idolatry, that is anything we place in our hearts where God should be. It includes a whole range of behaviours destructive to family life: not respecting parents, having sexual relations with close relatives and animals, maliciousness, injustice to the poor, weak and foreigners, crimes against neighbours and corruption. The blessing in addition to occupying the promised land and prospering is that they will be God's people, Deuteronomy 28.9 and the name of the Lord will be known throughout the world. Deuteronomy 29.10 Here we see the missionary dimension of obedience to God. The lives of the people of God are intended to reveal God to others.
God's material blessings in the Old Testament are symbolic of the spiritual blessing in the New Testament. The promised land of the Old Testament becomes the promised land of eternal life in the New Testament. Does this mean that obedience is the means of salvation and eternal life? It does not, but obedience is the evidence and outcome of faith. Condemnation by God is not something that God decides after having weighed up how obedient one has been. It is the state all are in unless one believes in Jesus. It is a very hard message to hear, that one has naturally separated oneself from God and it takes the positive action of faith in Christ to change that.
Does it also mean that if we stumble and fail in obedience then we come under God's wrath again? No, it does not and John addresses this in his first letter to the churches. We all stumble and fail, but we are called to be honest with God about our struggles. The Christian life is about our ongoing relationship with God. It is highly personal and intimate as in a marriage or with parents in a family. These are John's words, 'If we claim to be without sin, we deceive ourselves and the truth is not in us.If we confess our sins, he is faithful and just and will forgive us our sins and purify us from all unrighteousness. If we claim we have not sinned, we make him out to be a liar and his word is not in us.' 1 John 1.8-10
Does our obedience to Jesus reveal the character of God to others?